Where can you find the largest seamless LED screen in the United States? According to Flexjet, its new headquarters near Cleveland now houses a 176ft wide by 19ft high LED screen with 1,572 individual LED panels, making it the "largest" in the US and the "third largest" in the world.
But the screen is not simply decorative. Rather, it displays every Flexjet flight around the world in real-time, creating a visually immersive experience in the fast-growing private jet company's new 51,453ft² Global Operations Control Center.
The new facility, which significantly expands Flexjet's campus at Cuyahoga County Airport, represents a $50 million investment for Flexjet.
"Designed to accommodate planned growth, the center can handle the staff and technology required to manage twice the current fleet of nearly 270 aircraft," says Flexjet, which is a leader in fractional ownership, and currently operates Embraer Praetor 500s and 600s, Bombardier Challenger 350s and 3500s, plus Gulfstream G450s and G650s, among other aircraft types.
"The center's stadium-style seating, which is arranged by job type, maximizes the flow and speed of information, particularly during issues such as major weather systems," continues Flexjet.
"In addition, the bridge at the center of the room has a pop-up command station that is used during peak travel season (such as the winter holidays) when customer flying is at high volumes requiring heightened coordination."
The facility also houses Flexjet's primary data center that feeds over 30 locations worldwide. All in, this campus expansion houses 670 of the company's 4,000 employees across the globe.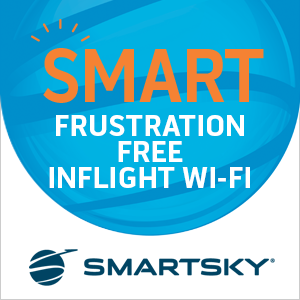 Meanwhile, Flexjet has been growing its portfolio, recently adding Peterborough, Ontario-based MRO provider Flying Colours to its family of companies. It bought Constant Aviation earlier this year.
"Flexjet has undergone tremendous growth during the past decade with operations expanding throughout North America, Europe and beyond," notes Flexjet chairman Kenn Ricci.
"Our new Global Operations Control Center enables us to manage flights all over the world, in a setting that is optimized to the nuances of our unique business, ensuring aircraft owners the highest levels of service and responsiveness. This facility provides a world-class environment to do the work necessary to continue our ascent as the world's preeminent private aviation provider."
Related Articles:
All images credited to Flexjet