Flexjet launched its new iPhone app less than a month ago, but already reports 20% take-up by its customers. The company offers private jet travel to fractional, lease and jet card owners, and the new, customized app enables just about everything they need to access their accounts and manage itineraries.
Led by Chief Technology Officer Greg Johnson, Flexjet's IT team worked with its marketing unit and San Francisco's ArcTouch to develop the app, which the company says is the most advanced in the fractional industry. With apps proliferating in the business travel market, that's a big claim, so what sets Flexjet's apart?
"Lots of folks are building apps to generate sales," Johnson says. "What makes us fundamentally different is that our app is not primarily a sales tool. There's lots on it for someone who wants to learn more about us – you can browse the fleet, get flight time estimates and do lots of neat things as a general user, and we felt that was important – but its primary purpose is to service and enhance the experience of fractional owners who've paid for a multi-year commitment to fly with us."
He continues: "The app's meat is in tools and features we've built for those owners. We identified lots of things you could do with mobile application technology that you couldn't do over the phone, or do easily on the net. For example, there are photos of the crew you'll be flying with and turn-by-turn driving directions to the FBO where you'll be meeting your aircraft." Photos of flight crew may seem of limited value, but bizjet travellers often have a preferred crew or crews and it's something Flexjet can offer very easily, since its crews are its employees.
For now the app is for iPhone users only. "Our philosophy was to pick one platform, work through all the features on that, then extend to others. We looked at our customers and the devices they most frequently used, and it was very clear the iPhone was the platform to start with.
"But I've recently hired a number of Android developers and they'll give us the ability to re-factor it. We also have the in-house ability to refactor to iPad when it makes sense." Does Flexjet's recruiting mean the app is a key business component for the future? "Absolutely. It's the successful weaving of customer service and technology together that makes the world's best brands. We see that and we're leaning in hard on it."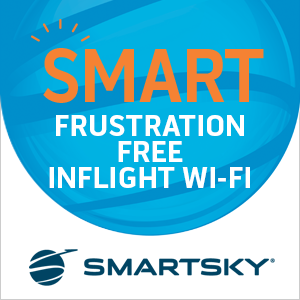 Johnson says customers are extremely happy with the app, so what's impressing them? "We've made it easy to do the things they do regularly. Many fly in patterns, doing city pairs on a regular basis for example, and it's very easy in the app to rebook a flight you just took or that you take often. But it's also important to realise that at any step in the process you can speak to your personal owner services rep at the tap of a button."
For many travellers, anonymity and discretion are vital. How does Flexjet guarantee flight plans arranged through the app aren't compromised? "It's not lost on us how important the privacy and information that surrounds our clients is. We spend heavily on security and take every measure, through industry best practice, to protect it."
Rollout across Android and iPad is just a matter of time and customers are already seeing real benefit on their iPhones, so what's next for Flexjet's app? "We're working on some really cool stuff – when we launch it, I'd love to talk about it! This new app is just the beginning of the journey."
Related Articles: