Counting Airbus, Boeing, Embraer and Bombardier — and all airlines in the Americas — as partners, Laupheim, Germany-headquartered Diehl Aviation has long had a presence in the United States, including in Everett, Washington and Sterrett, Alabama. And more recently, it established on-site support for Boeing's final assembly line in Charleston, South Carolina. Now, the aircraft interiors and avionics specialist has opened a Customer Collaboration Space at its Everett logistics support site near Seattle to ensure its clients and partners can experience Diehl products up close in a specially designed multifunctional space.
"In addition to models of finished products, customers and partners can immerse themselves in the world of Diehl products in the Customer Collaboration Space and test and experience essential functions and interrelationships independently," explained Diehl Aviation in a statement about the space.
"This multifunctional space promotes dialogue between customers and partners together with Diehl experts. This makes it easier to bring together and document individual perspectives to jointly develop solutions tailored to specific needs. It will also be possible to connect with experts from all over the world via live screens."
The move is very much in line with Diehl's broader plan to expand its footprint around the world, including in the United States, not only to get closer to customers, but to improve the cost structure of its business and advance its sustainability initiatives. In time, that plan could see Diehl purchase components and manufacture products stateside to minimize the carbon footprint of its supply chain.
"Having a local facility with a local supply chain, delivering for example in the NAFTA [North American Free Trade Agreement] region means you don't transport big bunches of [product]. If you transport the lavatory to Mobile, Alabama today, you better build it on the continent," Diehl Aviation CEO Jörg Schuler told Runway Girl Network during the Aircraft Interiors Expo in Hamburg.
This strategy is targeted at Diehl's three largest market areas: the NAFTA zone, China, and Europe. But if Diehl is going to manufacture aircraft interiors in North America, it will only do so in line with its environmental ethos. "We need to make the lifecycle assessment measurable from cradle to grave. At the end of the day, we are not yet there," Schuler said in June.
From a competitive standpoint, a manufacturing presence in the US, specifically, could be beneficial. Though it supports a variety of work packages for Boeing, and indeed Bombardier and Embraer, Diehl is still nonetheless "a very European/German-centric company", said Schuler , with a historically strong dependency on Airbus, which of course is also now manufacturing Airbus A320 family aircraft in Mobile, Alabama.
"We have basically all our [manufacturing] facilities in Germany except two, which are in Hungary — one is an engineering center, one is a production facility. So, we want to be more global. We want to internationalize. Our competitors are everywhere. We are not yet," said the Diehl Aviation CEO.
"So, we want to become a step closer to potential customers in the US," he continued. "And if you see two customers, one in North America, and one in Brazil, you put yourself maybe in the middle of it," he said.
Asked by RGN if Diehl will therefore establish a manufacturing facility in Miami, he teased: "hey, that could be a solution."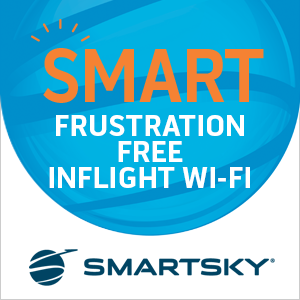 Whilst Diehl's new Customer Collaboration Space outside of Seattle is not producing physical products, its launch is an important step in the firm's wider global agenda, and will allow customers and partners to immerse themselves in the world of Diehl's cabin solutions and avionics.
"At Diehl Aviation, our goal is to develop the best products that meet our customers' and partners' needs. To achieve this, aircraft manufacturers and airlines are involved in the early stages of the development process," said Diehl Aviation CCO Harald Mehring in a statement.
That includes answering questions like: What does the Diehl Powder Coating feel like? How do the lighting concepts work in a realistic environment? How lightweight and compact are the modern avionics solutions? The Customer Collaboration Space near Seattle, added the firm, "offers excellent opportunities in this respect and at the same time emphasizes the growing importance of the American market for Diehl".
Related Articles: