Aircraft interiors and avionics specialist Diehl Aviation sees opportunities to grow its business in the United States with both Boeing and Airbus, despite the challenges posed by the COVID-19 crisis.
The German company and its predecessor organizations have long been part of Airbus' growth story, and today provides big work packages for all Airbus programs. But Diehl also supplies Boeing with cabin lighting products for commercial aircraft, including the Boeing 787 Dreamliner family, as well as cabin lining packages and supporting sub-structures for the 787-10 variant.
In November 2019, Diehl announced it would expand its presence in Charleston to support the delivery process of shipsets from manufacturing sites in Germany to Boeing's Interiors Responsibility Center at the OEM's site in the South Carolina city.
"We're not correcting our expansion plans in the United States, not at all," Diehl Aviation senior vice president product innovation Helge Sachs told Runway Girl Network. "Every week, I'm in talks with my colleagues in Seattle, and due to the fact that Boeing is changing [its] strategy about verticalization … that's why we really see there is a lot of opportunity."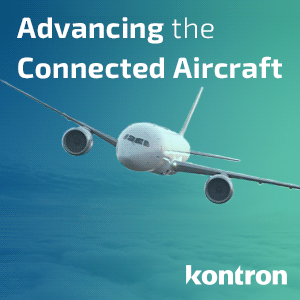 As reported by Leeham News and Analysis in November 2019, Boeing has been moving away from its controversial Partnership for Success supply chain program, "with the supplier cost down focus replaced by a more long-term cooperation model with a mutual benefit focus". Boeing is engaging in verticalization in areas like cabins, avionics, APUs and actuators, Leeham reported. That's good news for the likes of Tier 1 supplier Diehl.
"We definitely want to do way more in the US and we have a lot of initiatives ongoing," said Sachs. He admitted that it's not an easy task, given the present environment, but noted that: "There are also other planes being assembled in the US, and we have a lot of initiatives ongoing, also around the A220, so we clearly believe there is a lot of opportunity in the market." The Airbus A220 is being assembled in Mobile, Alabama.
Diehl is, however, happy it is not a dominant supplier on the Boeing 737 MAX, which has been grounded since March 2019.
The 787, meanwhile, is not insulated from COVID-based challenges – undelivered Dreamliners are reportedly stacking up in Charleston – but some believe that the type, like the Airbus A350, will likely to be favored over larger widebodies after the crisis.
With strong content placement on the Airbus A380, Diehl knows a thing or two about being exposed to a challenged program. Even before the pandemic, Airbus slashed production of the jumbo jet. Now the crisis is having an accelerating effect on A380 retirements.
"It definitely affected us, it was one of our biggest work packages. As cabin system supplier for the A380, it hit us really hard to be quite honest," said Helge. But the writing has been on the wall for the A380 for some time so "we were able to prepare ourselves", he said, and some carriers like Emirates are gradually shifting to Airbus A350s, for which Diehl is also a key supplier.
"We would have loved to see [the A380] fly much longer because passengers love the A380, but there will still be business in modification of the A380 in the future, though airlines like Air France and British Airways and Lufthansa are phasing out their A380s. But we still believe that the A380 will take back to the skies …passengers love it." Indeed, Emirates has vowed to restart A380s operations.
Image of Boeing 787-10 credited to Boeing
Related Articles: