Megaretailer Amazon is now offering a variety of PCR tests suitable for travel into the UK. A single self-swab, mail-in laboratory test processed at the online shopping giant's own labs starts at £34.99 (presently around US$46) with multiple tests seeing a discount that brings the price several pounds lower. That's around a third cheaper than other providers in the unregulated, largely unsupervised private testing market required by the UK government, which transport secretary Grant Shapps confirmed would remain required until January at the earliest.
The context of Amazon's move is that travelling to the United Kingdom at present feels like playing a game of Russian Roulette, but with COVID-19 testing. Requirements are being added, changed and removed at speed, often without detail, and expensive private testing is being mandated, often with little logic or prospective epidemiological benefit.
England, Northern Ireland, Scotland and Wales all have different rules, but most international travellers will be arriving into England, either via air, ferry or the Channel Tunnel. At present, fully vaccinated travellers (boosters are not yet a factor in counting "fully vaccinated") arriving in England must take an antigen or PCR test before departure, and must quarantine until a PCR test (taken between arrival and day 2 after their arrival) comes back negative.
With self-swab, mailed tests — starting prices from reputable suppliers of approximately £50 — subject to the delays of the busy festive season post office, as well as predatory terms and conditions on refunds and turnaround times, savvy travellers are opting for in-person tests either at laboratories or that are couriered direct from testing sites to the lab.
Your author used one such in-person test on arrival into the UK in early December, in the back parking lot of a suburban hotel off London's M25 motorway, in a trailer that resembled nothing quite so much as a portable lavatory that might be parked up at an English village fête. The price was £99 and the test returned within 36 hours.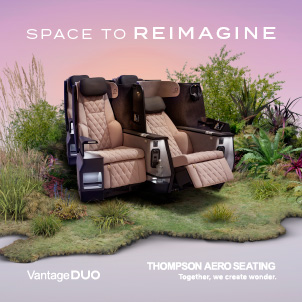 For those who are content to wait at home or elsewhere in quarantine, Amazon offers either single (between arrival and day 2), twin (day 2 and day 8) or triple (day 2, the 'test to release' on day 5, and day 8) batches, and for up to six people.
The pricing is particularly keen as test numbers increase, and could prove especially attractive with families and those who do not have an in-person testing option practicable to their arrival. Taking a test immediately on returning to the UK and popping it straight into a postbox for delivery to the lab the next day may well be almost as speedy as an in-person testing option if the lab turns it around fast enough.
Amazon is also praiseworthily clear about offering returns and highlighting the periods over the Christmas and New Year vacations when its tests will not be available owing to postal holidays.
More widely, a new larger player will give travellers more options, and one from a trusted supplier. To say that the situation with travel testing in the UK is a wild west would be a vast understatement. It has been ever since the start of the pandemic, as substantial reporting by this author and by others have shown.
Fundamentally, it is problematic to insert extensive, mandated private testing into a largely public medicine system at breakneck speed, in a country where regulators are not used to regulating private medicine at this scale. If Amazon's offering is as reliable, prompt and flexible as promised, there is hope that it would be a rising tide that lifts all boats — or, frankly, capsizes the worst of them, to which many travellers would say 'good riddance'.
Related Articles:
Featured image credited to Amazon