On most years, my annual journey to Hamburg to see the latest and greatest #PaxEx innovations at the Aircraft Interiors Expo (AIX) starts off with flights that don't offer the latest and greatest onboard products.
This year, however, I snagged two Air France flights featuring the carrier's newest longhaul Boeing 777-300ER and shorthaul Airbus A220 products, respectively.
This created a rather unexpected stress-free and delightful journey from New York JFK to Paris Charles de Gaulle, and onward to HAM.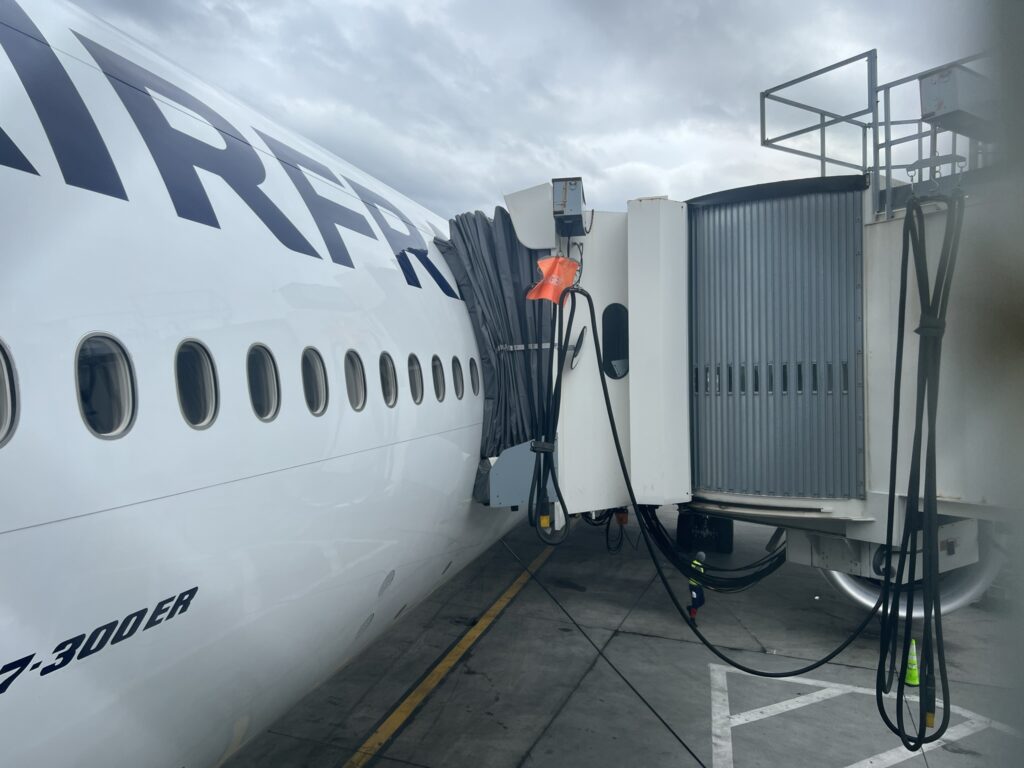 While the new seat being installed on 12 Boeing 777-300ERs is clearly iterative over the prior generation seat — rather than something completely new — Air France has crammed as much of the latest-generation tech it could into these seats.
You can expect very large 4K RAVE screens with Bluetooth audio capability from Safran Passenger Innovations, 60 watt USB-C ports and AC power outlets, and even Qi wireless charging.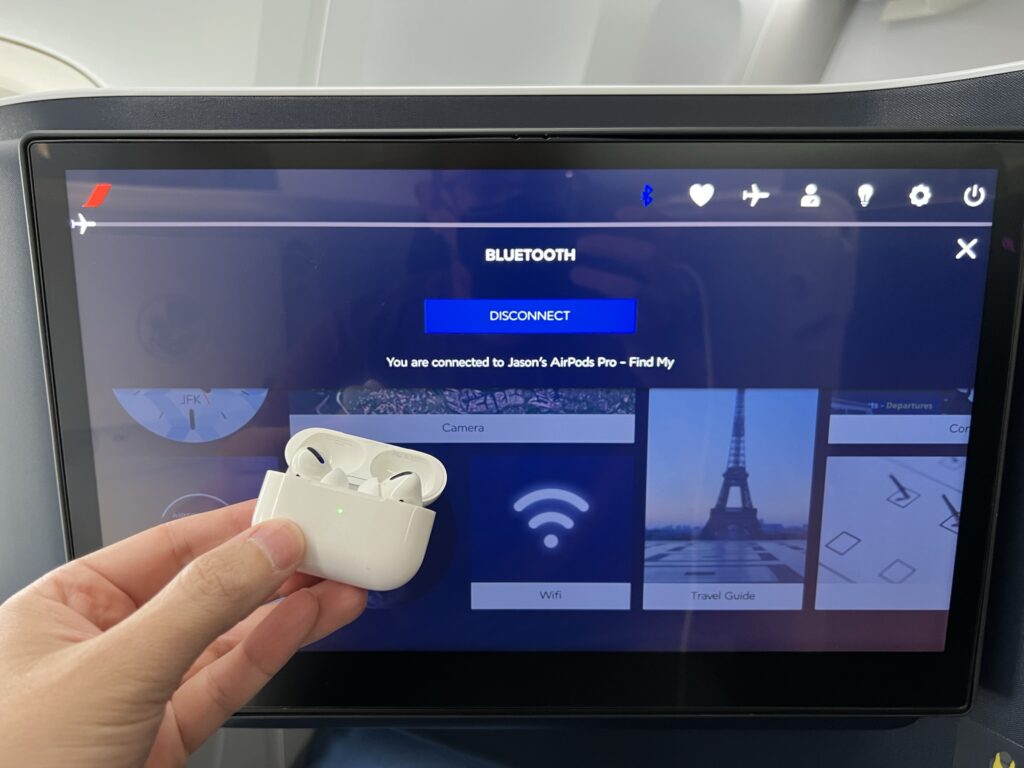 From a hardware perspective, Air France has ticked every available box when kitting-out these seats. And dare I say that the color, materials and finish look a little better in real life than in the carrier's PR images.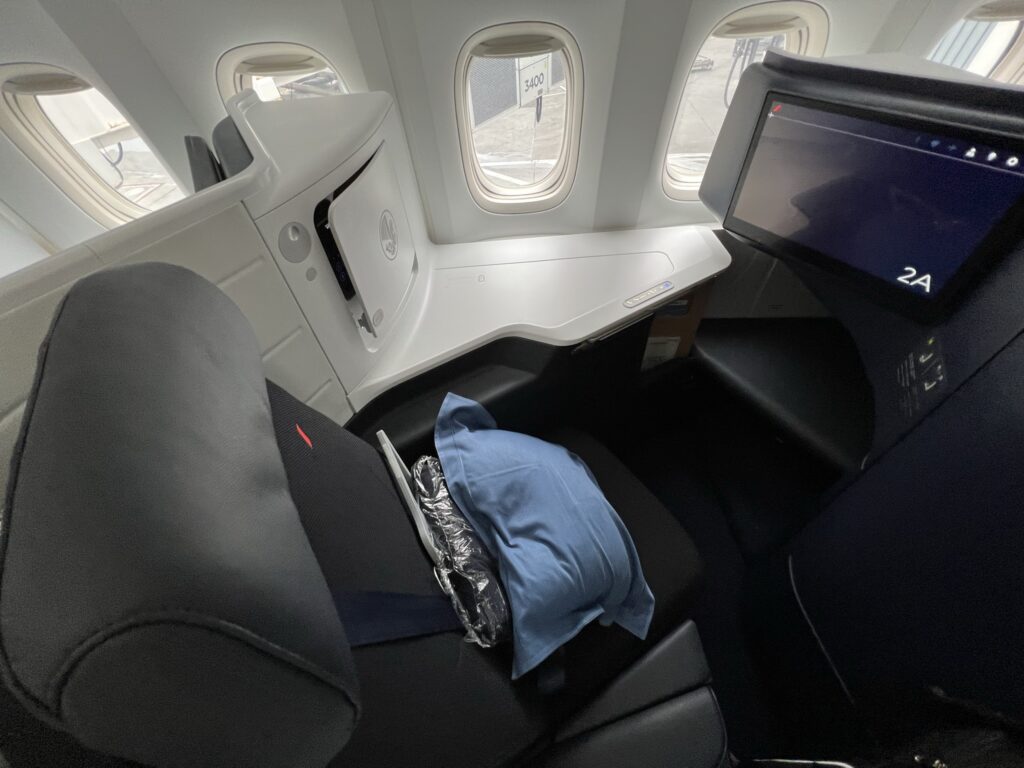 It's one thing to simply have the latest 4K IFE system, but it's another thing entirely to put it to actual use and create a pleasant experience. Air France has done just that, putting together one of the most well designed, thoughtful user interfaces I have used to date.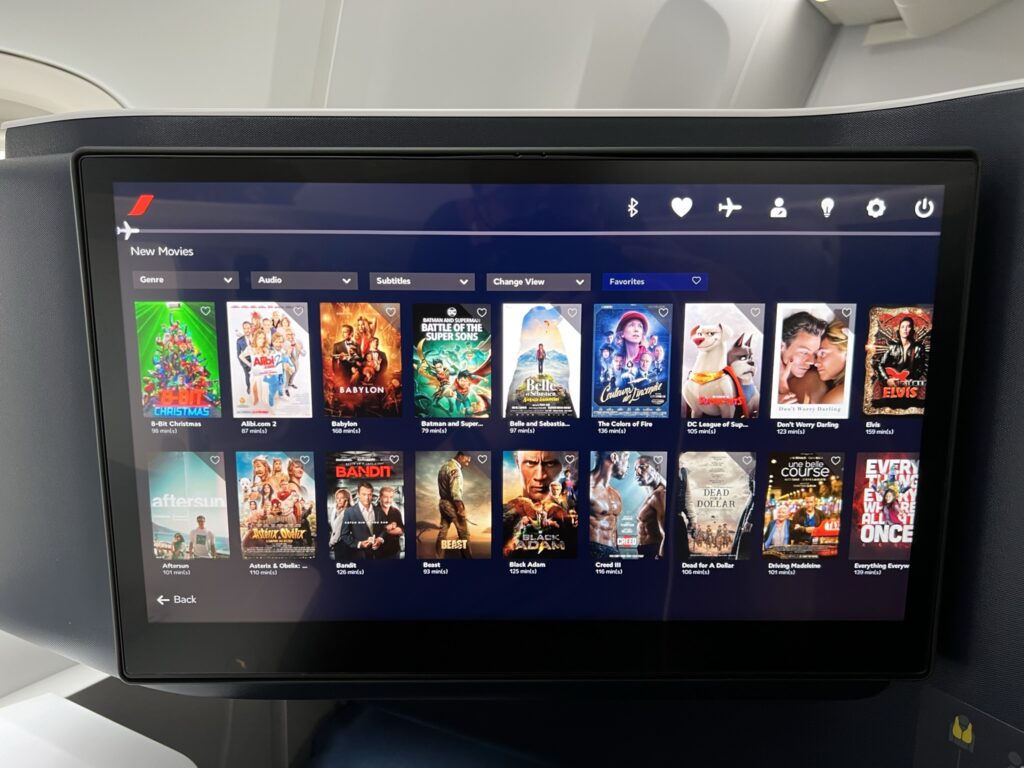 The layout is logical, full of interactive features like an adjustable clock splitting between New York and Paris time, and offers tons of quality video content.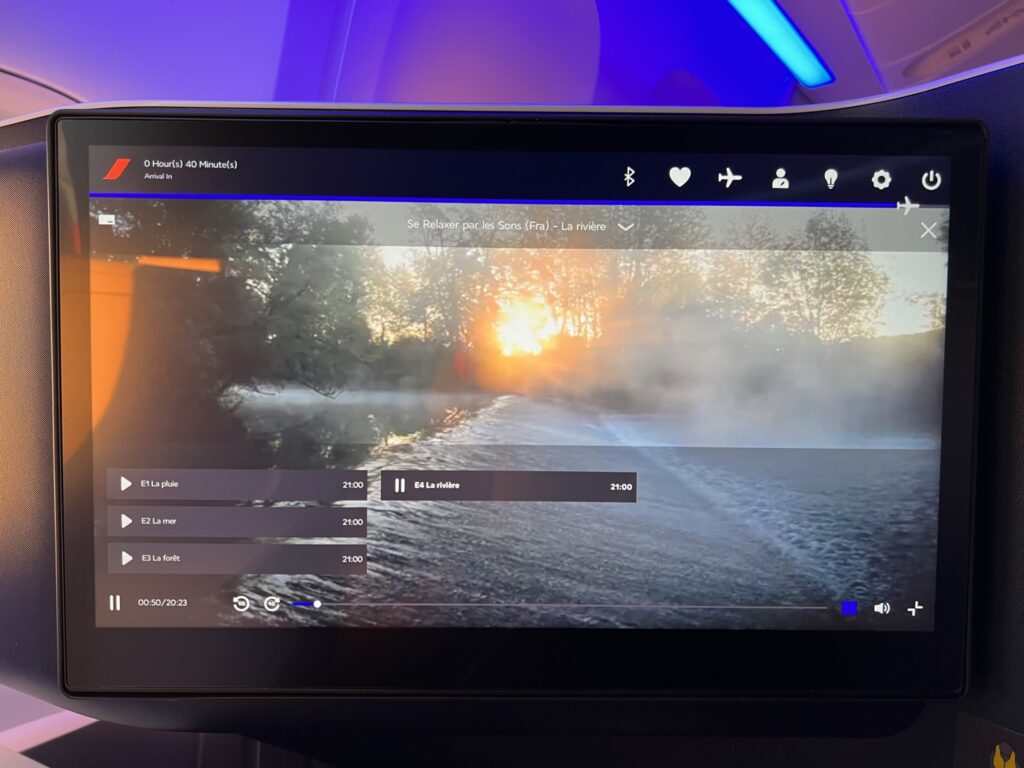 I even browsed the extensive set of destination information to learn about a few of the cities Air France serves.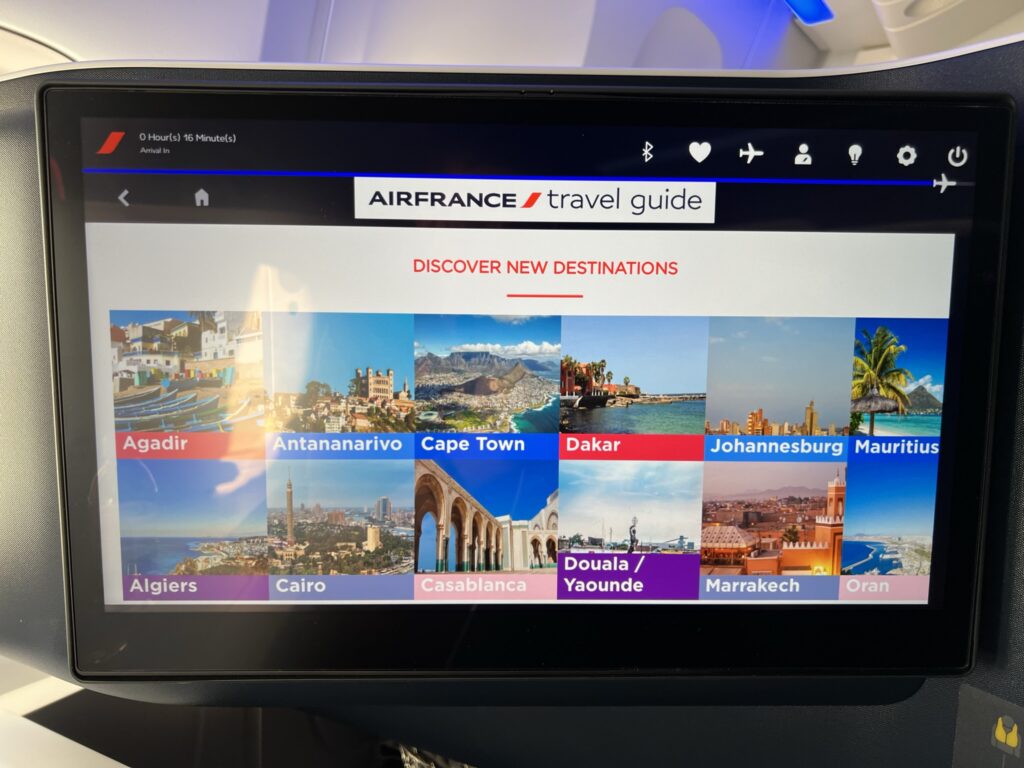 Rows 1 and 9 of the 777-300ER offer additional space, as has become so common with the latest generation of business class suites. While Air France doesn't appear to market or sell these seats differently from the rest, they remained blocked and I was not able to select them at any point before the flight. Maybe next time.
This 777 was on its third mission since being refurbished, so I was able to see the suite in its pristine form without so much as a scuff mark on any of the white or blue plastics.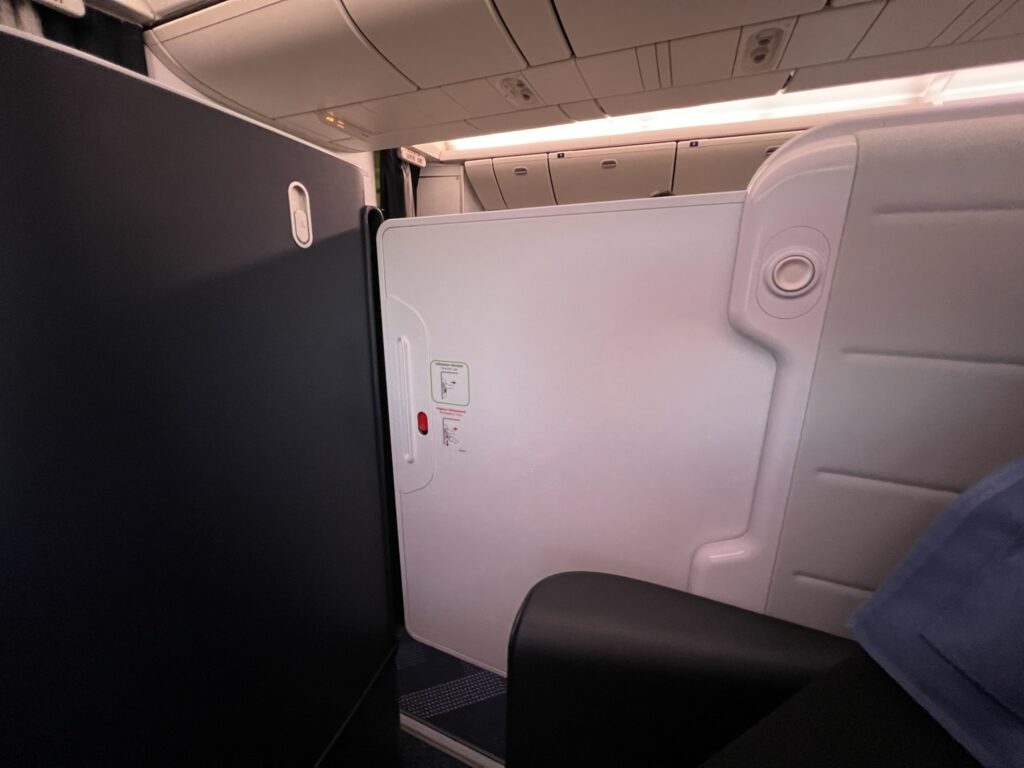 The suite, complete with the questionable inclusion of a spring loaded door, felt plenty private in the way I now expect from seats of this type. There was a massive amount of usable space on the side table, though I found the tray table to be a tad undersized.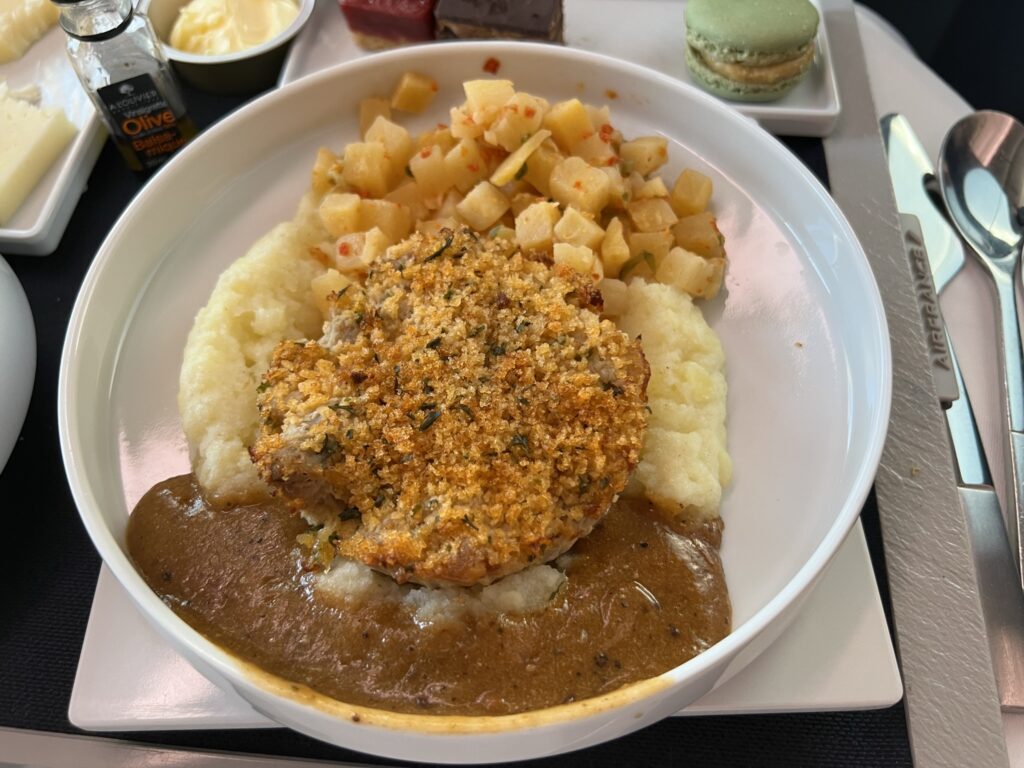 I'm not sure why I enjoyed this so much, but I loved the Air France hippocampe logo etched into the little closet that houses the headphones. I had thought it was actively backlit, but the closet door is actually thinned out in the center so that the lighting inside the closet shines through.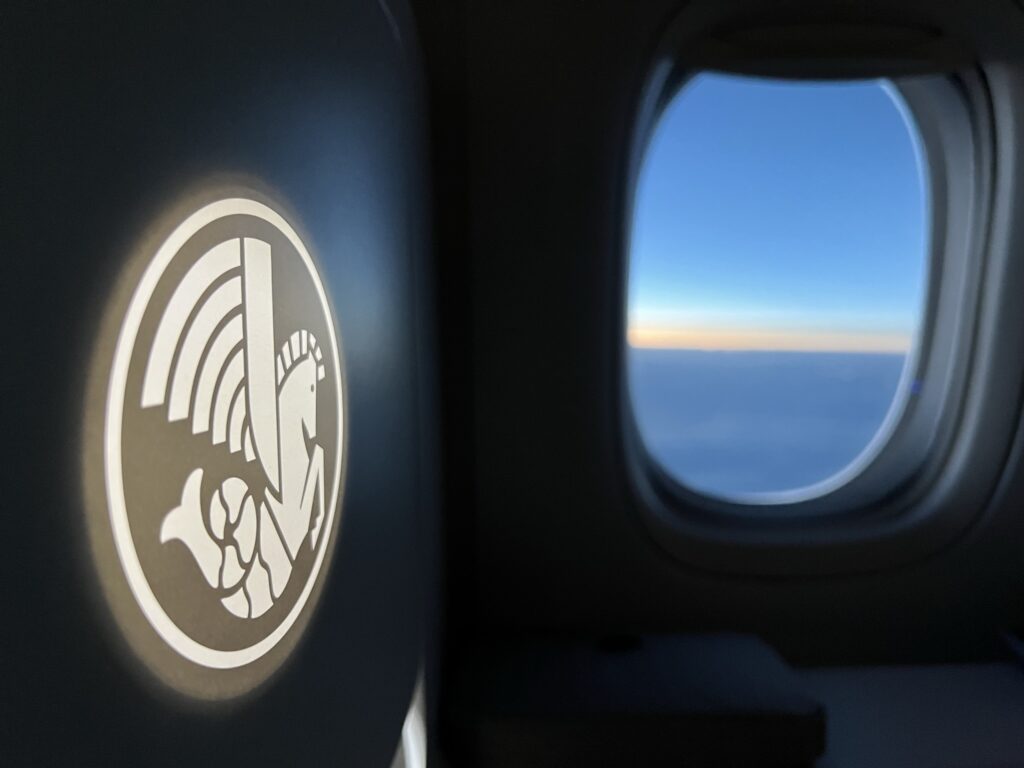 At night with the cabin lights dimmed it looks very elegant and helps to ward off the blandness of the otherwise white and blue plastics. I'm happy to see that Air France is doubling down on this feature on upcoming Airbus A350 deliveries.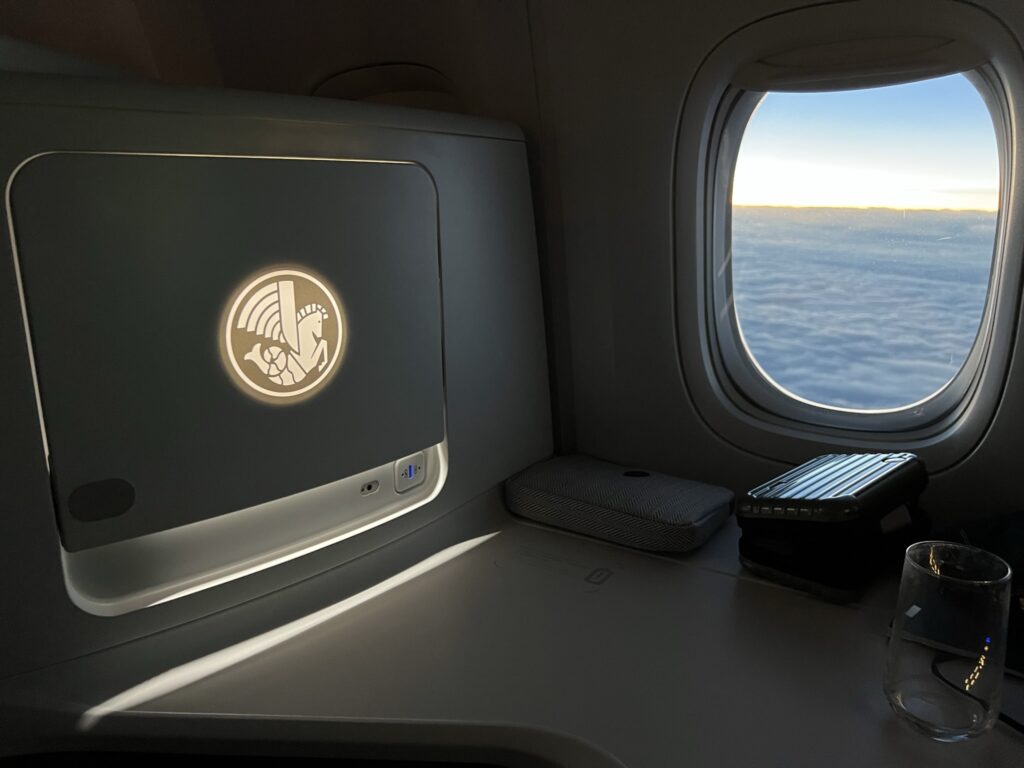 Connecting through Paris can often be a trying experience, but on this occasion it was smooth. I quickly made my way from Charles de Gaulle's Terminal 2E to 2F in just a few minutes, having ample time to visit the lounge for a refreshing shower and breakfast.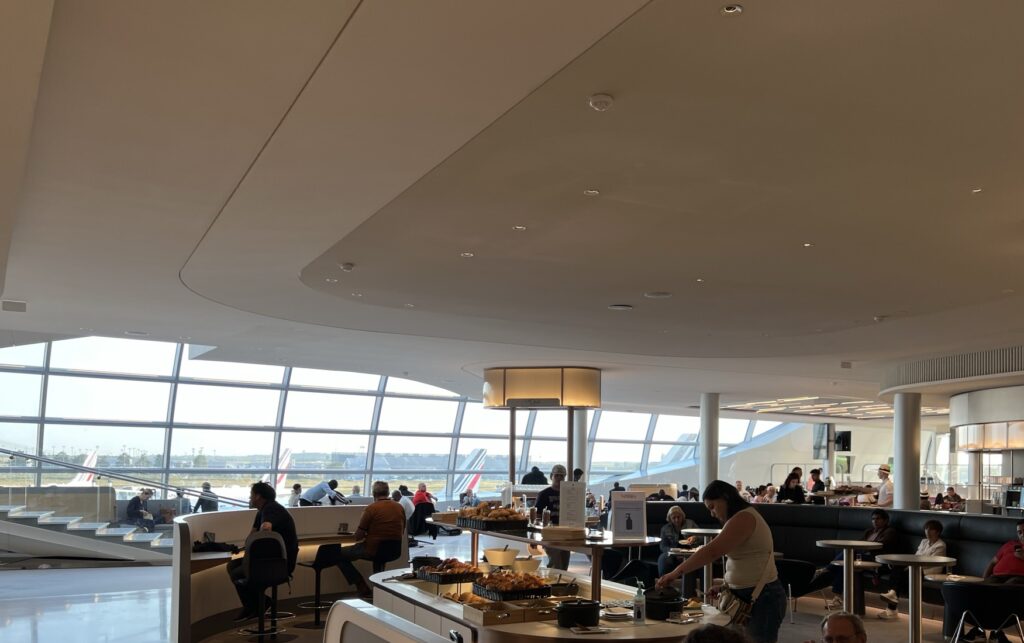 Thanks to the Airbus A220's 2-3 seat seating configuration and Air France's "adjacent seat unoccupied" business class product, it was a very comfy two-hour ride up to Hamburg.
I appreciated the individual USB-A and USB-C ports mounted next to the personal device holder on the seatback, giving me somewhere to plop down my phone and watch some downloaded YouTube videos.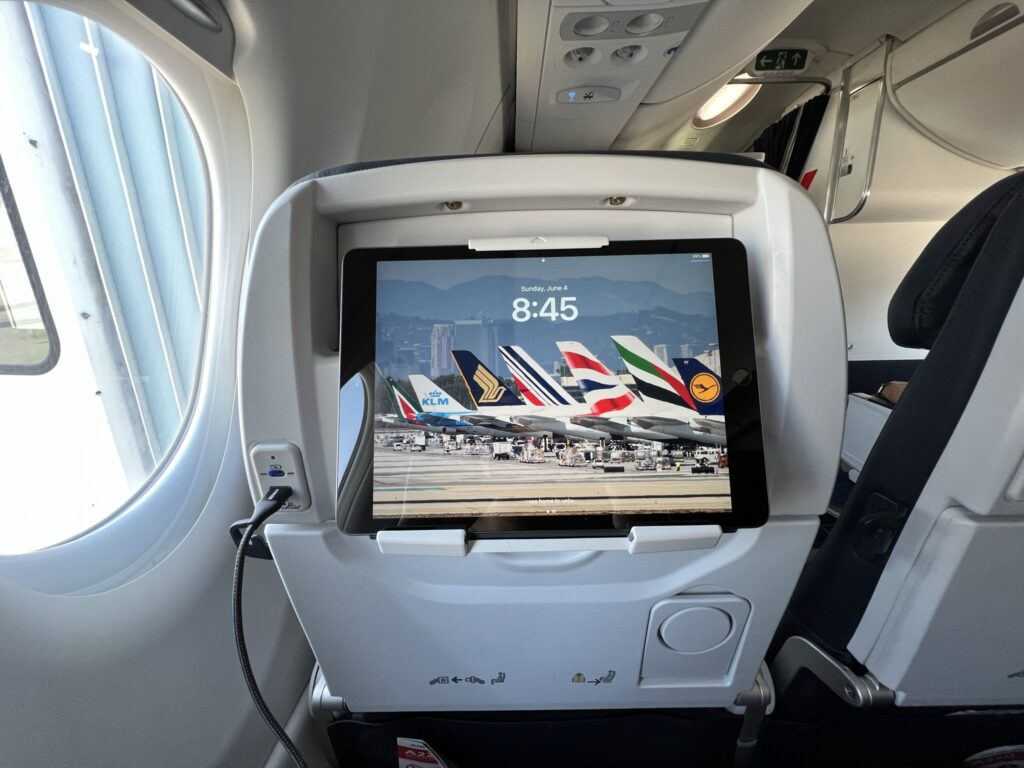 A plated meal was served, and although no choices or menu was presented, I was thrilled to get something fairly substantial on such a short flight.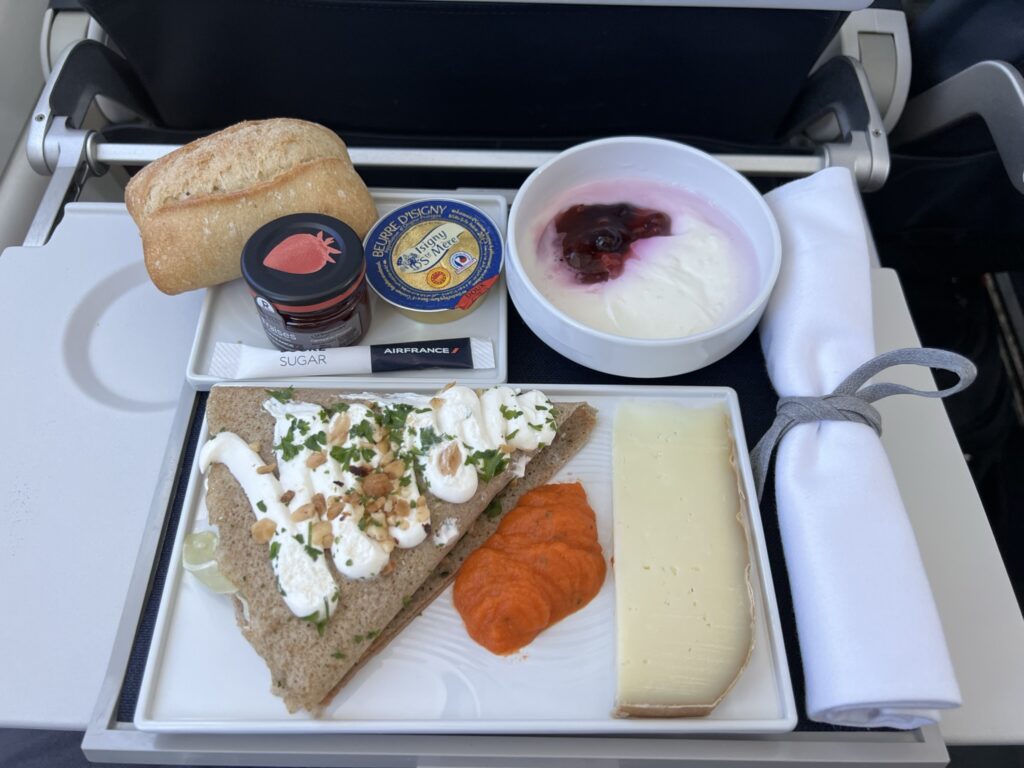 Both flights offered rather pricey inflight connectivity packages, powered by Intelsat's 2Ku platform. At least a free messaging tier was offered, even if the reliability was surprisingly poor. The portal also only offered a very basic flight map and not much else. There is room for improvement here.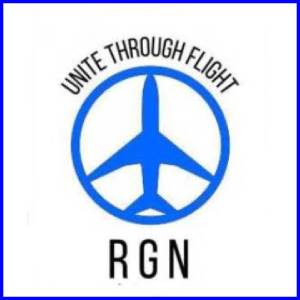 With just a few seconds left in the flight, we learned that Hamburg Airport had stopped accepting arrivals due to a security incident, forcing the flight crew to abort the landing.
Almost immediately the cabin crew made an announcement in French and English explaining that they would provide information shortly. A few moments later the crew explained the situation, also in French and English, adding that we would have to divert to Bremen after 20 minutes of holding. Thankfully we were cleared to approach HAM again just shy of that limit, and experienced only a modest delay in the end.
I was extremely impressed and appreciative of the crew's quick and accurate information.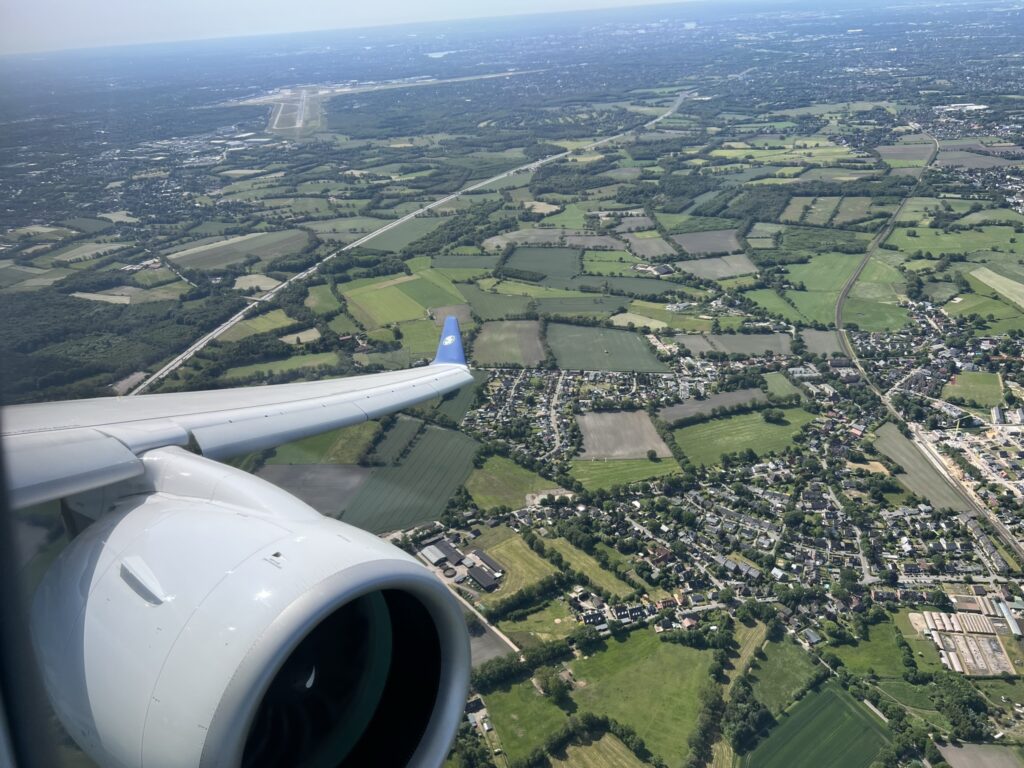 Air France managed to execute a nearly flawless transatlantic connecting journey inclusive of every #PaxEx innovation I would expect. Its newest products exceed expectations.
Related Articles:
All images credited to the author, Jason Rabinowitz