A decision by aircraft branding specialist ABC International to pivot to cabin modifications during the Covid crisis has produced positive results for the Italian design organization, whose business is now split 60% and 40%, respectively, between refurbishing aircraft for lessors, and creating branding elements for airlines.
"We had plenty of branding element projects in the pipeline with very big airlines" in February 2020, ABC chief commercial officer Rodolfo Baldascino told Runway Girl Network at the Aircraft Interiors Expo in Hamburg. But within a week of Covid being named a global pandemic, most of those projects were cancelled.
"Branding is very important when a market is growing. It's very important when competition is hard, but when you must cut the budget, it's not a mandatory item. So, everyone stopped budgeting for branding," he explained.
ABC had already been thinking about how to enrich its portfolio with a wider range of products and services. "So, the idea was already there," said Baldascino. "But the pandemic helped us, let's say, by putting us in a big problem, but then [compelling] us to make those growth plans more concrete … Of course, everyone was not flying, so there was more time to think about, and to reshape, our business model."
To rejig its model, ABC didn't have to start from scratch. The Naples-based company is a DOA company, with the ability to offer Part 21J engineering solutions to modify aircraft cabins to EASA standards. "So, we moved to enrich our offering in cabin refurbishment, cabin modification services, especially tailor-making our offer for lessors," said the ABC executive.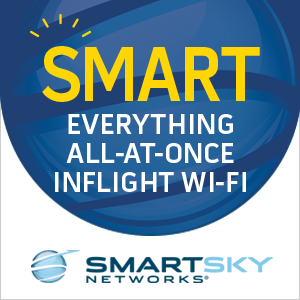 "We opened our own warehouse of raw materials to support short turnaround times for delivering cabin modification kits such as for carpets, curtains, but also many other things that are typically part of the [cabin]: life jackets as part of emergency equipment, and parts of the cabin that are necessary to implement the most, including PSUs, oxygen generators, EFPM, seat dress covers, all those things are on stock in our warehouse," he continued.
ABC also has the capability to design, approve and manufacture small monuments such as partitions. "We recently launched a new movable class divider for A320 aircraft, and we are delivering a lot of them, and getting quite a good success," he added.
Moreover, ABC opened a new office in Ireland to better support and stay close to the aircraft lessors. Consequently, in the last couple of years, ABC has seen strong increases to this part of its business.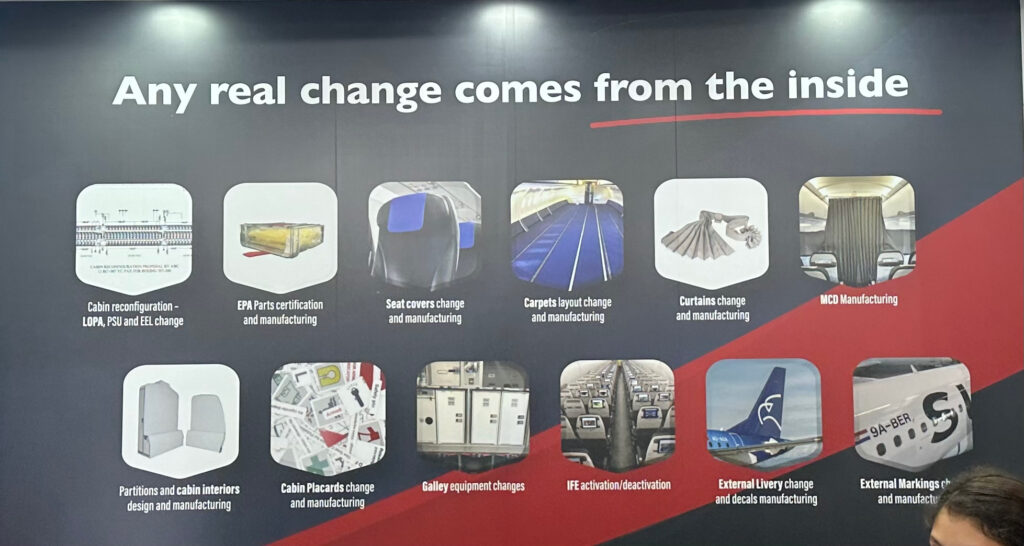 At the same time, ABC retained bespoke cabin branding as a core proficiency, a move that proved prescient, as the firm is now seeing a business resurgence as industry enjoys robust passenger traffic.
"There are a couple of projects that we are now carrying on. One of those is with LATAM. The other one has been with ITA Airways, the new Italian airline. We have their logo on display in our booth this year. And there are a couple of interesting discussions with other airlines," said Baldascino.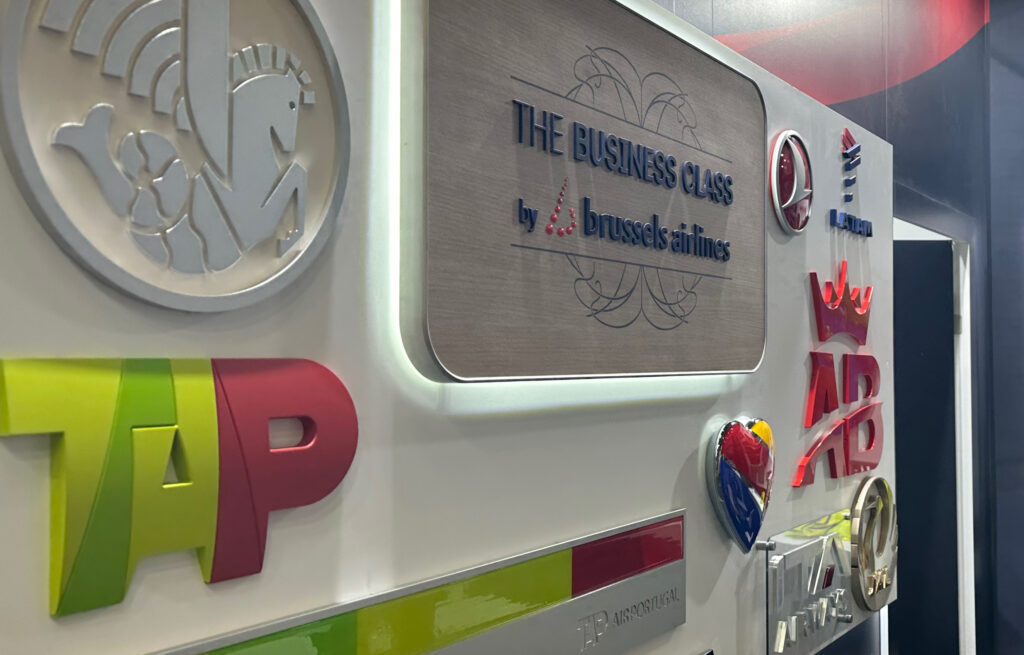 ABC's branding elements are not yet linefit offerable at Airbus or Boeing, preventing the firm from delivering for new aircraft on the assembly line.
"We would welcome to have the opportunity to become a linefit supplier. There is no interest because this is an item that, when compared to the rest of the complexity of a plane, it's so small to justify how to open it [the catalogue] to let you become an approved supplier," said Baldascino.
But ABC has found a clever way around the problem.
"So, we have to find, as we do, creative ways with the airlines to deliver our branding on new planes after the so-called transfer of title of the aircraft, so when the aircraft is still there but officially is in the hands of the airline. So, Airbus or Boeing will allow airlines to install our brand on board [at that time]."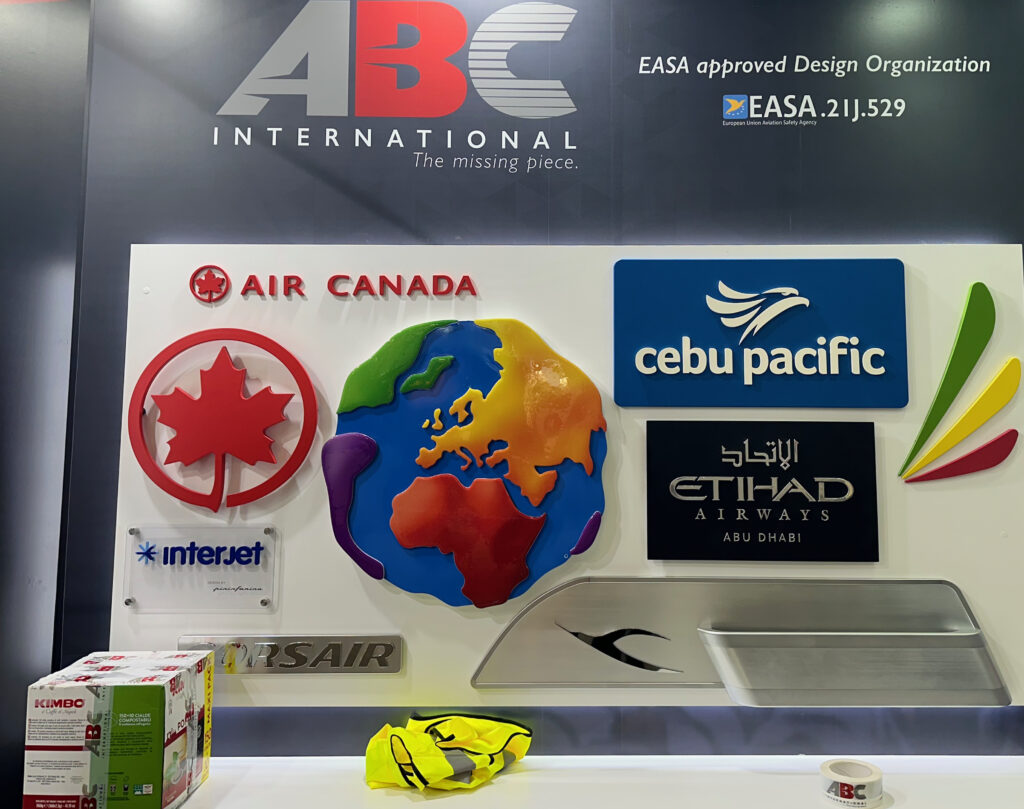 Going forward ABC is working to open a new line of products to further "disengage from the instability of the market". For instance, it is becoming specialized in under-seat rigid life vest boxes which are all FAA, ESA, and EASA compliant, as well as new seat covers for Embraer E2 aircraft.
Related Articles: