ABC International has strengthened its portfolio of aircraft interior solutions to include a movable class divider for Airbus A320 family aircraft, enabling operators to separate passenger zones onboard with ease. The Italian design organization confirms it is also working to bring the MCD to Boeing 737 series aircraft and ATR turboprops, as part of a broader push to become a "one stop" supplier for aircraft retrofit projects.
"[N]owadays there is a huge demand for problem solving solutions," ABC's marketing and sales executive, Pasquale De Rosa tells Runway Girl Network. "Both operators and lessors' technical departments are facing tough times due to the shortage of skilled people and senior managers that most of time are primarily focused on complex maintenance or airworthiness scopes. Cabin renovation is usually the last problem to solve but also the most challenging due to the huge variety of actions requested. For this reason, we are getting a great benefit from providing cabin turnkey solutions, relieving them from time-consuming research of multiple suppliers."
The firm's new lightweight moveable class divider can be fitted to A320ceo and A320neo aircraft without impacting the existing passenger service unit (PSU) configuration. "There is no need to modify the cabin configuration. ABC International can just provide a basic package to include: divider, SB [service bulletin] for the installation, PSU brackets and curtains," explains company chief commercial officer Rodolfo Baldascino in a statement.
Moreover, the MCD can be fixed in the desired position by cabin crew without the support of maintenance technicians. The central and lateral pelmets feature "easy-to-unlock and fast-secure systems so that any crew member can easily perform the relocation", notes De Rosa, adding that the total average weight for the central and lateral pelmets "is 10kg including curtains".
The divider has already been installed on A320 twinjets operated by Bulgarian flag carrier Bulgaria Air and Tunisian operator Nouvelair. And because Naples-based ABC also happens to be a DOA company, offering Part 21J engineering solutions to modify aircraft cabins to EASA standards, the MCD installations were approved directly by ABC under its EASA privileges.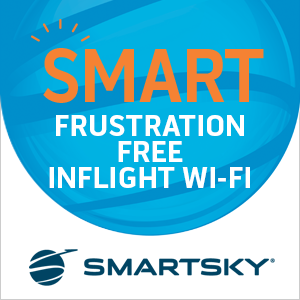 The firm's ever-growing portfolio also includes galley stowage boxes, partitions, branding elements, closets and other aircraft interior solutions plus soft furnishings for narrowbodies and widebodies.
"Many companies advertise themselves as 'nose to tail' providers but how many can really claim such a status? How many cabin specialists can supply layout of passenger accommodations, EEL [emergency equipment layout], carpets, curtains, bilingual placards and a movable class divider in a single shot with extremely short lead times? We can really do that," says Baldascino.
"Upon request we can even dress up the aircraft with new livery vinyl, supply a new seat track covers kit, and new emergency floor path marking from our own warehouse."
Meanwhile, as the aircraft retrofit market trends upwards, ABC can also now offer integrated packages that include its own interiors solutions with installation work provided by European MRO specialist JOB Air Technic under a single contract.
Related Articles: