With several thousand satellites already in space, and tens or even hundreds of thousands of satellites expected to launch in the future by private companies and governments around the world, space debris and sustainability are important considerations for industry stakeholders, and indeed key concerns for humankind. As one of the first operators to put up a larger constellation, SpaceX says it is focused on setting the benchmark for industry best practices with its Starlink constellation.
Noting that the formal name of SpaceX is Space Exploration Technologies, Nicholas Galano, who is responsible for Starlink sales and development, said:
Space has to be sustainable. You can't explore if it's a mess out there.
Speaking as part of an inflight connectivity-focused panel moderated by your author at the recent APEX TECH conference in Los Angeles, Galano assured in reference to sustainability: "It is important for us to try to set best practices to get industry there."
That starts with the design of the Starlink satellites. SpaceX touts that it designs and builds highly reliable, maneuverable satellites that have demonstrated reliability of greater than 99%. Moreover, it notes, the satellites operate at low altitudes (below 600 km) to ensure no persistent debris.
"[F]or us, when you come down to the design of the satellite in terms of sustainability, when end of life happens it doesn't stay in space. It will actually naturally deorbit," explained Galano. "No debris comes back down to earth."
Moreover, the company inserts satellites at an especially low altitude to verify health prior to raising them into their on-station/operational orbit. And it has developed an advanced collision avoidance system which it says can take effective action when encounter risks exceed safe thresholds.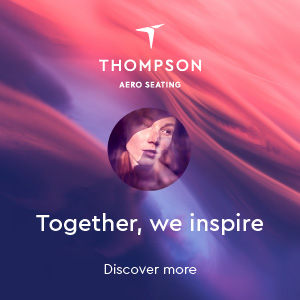 SpaceX is also focused on transparently sharing orbital information with other satellite owners and operators.
"We're very transparent in terms of where we put our satellites. Where is the orbit, where is it going to go, how do we coordinate such orbits. All of these sorts of things are very important to us in terms of space sustainability because innovation is important and there's no way we get better by making space terrible for everyone. So, it is just so important to us that we set a great practice for that," Galano said at APEX TECH, which is an Airline Passenger Experience Association-hosted event.
To date, SpaceX is understood to have launched over 4,000 satellites into Low Earth Orbit, with many more in the offing. The spectacular launches of Starlink satellites — and indeed other satellites — aboard the reusable Falcon 9 rocket inspire giddy amazement and glee. But even non-industry laypeople are starting to wonder if it's getting crowed up there, not just because of SpaceX and other satellite operators' endeavors, but the world's much broader future ambitions for massive satellite constellations.
Additionally, there is growing discussion around the chemicals released when defunct satellites burn in the atmosphere, and what damage that causes to Earth's protective ozone layer. In fact, one attendee at the event pointed out this environmental concern, asking: "When all these satellites reach end of life they burn up in the atmosphere … how is this being sustainable?
Inmarsat vice president Europe, Middle East and Africa Neale Faulkner, who was also on the panel, weighed in, admitting that, when it comes to future space sustainability, "it's actually scary".
He added: "I don't think that the world is doing enough to focus on what's happening to the regulatory perspective of how space is being managed right now. So I think it needs to be looked at, exactly where and what we do with all the elements we have in space. Of course just to answer the question, we know what we're doing with our satellites. There's no one here that is irresponsible at all in putting satellites up into space and of their end of life. There's a lot of regulatory framework around that. So it's not really an issue now, but with the huge amounts of satellites that are going up, it starts to become problematic. So I'm worried about it right now. It needs to be more controlled."
SpaceX, meanwhile, is hopeful that its own best practices are being echoed in the industry "as more folks put up their constellations", with Galano noting that the firm will "keep innovating and iterating" to make sure SpaceX leads by example.
"SpaceX is striving to be the world's most open and transparent satellite operator, and we encourage other operators to join us in sharing orbital data and keeping the public and governments updated with detailed information about operations and practices," the company says in its online messaging.
"By building reliable, debris minimizing satellites, planning for active deorbit and designing for full demisability, we ensure we're keeping space sustainable and safe."
Related Articles:
Featured image credited to istock.com/mdesigner125