Hop-on jet carrier JSX has become the first operator to fit its fleet with SpaceX's new Ku-band Low Earth Orbit (LEO) satellite-powered inflight connectivity service, saying its "entire active fleet" of 40 Embraer ERJs now offers the Starlink Aviation service as a complimentary amenity for passengers.
The installation of Starlink Aviation on each of JSX's ERJ-135 and ERJ-145 twinjets entails adding an electronically steerable antenna atop the fuselage, and other requisite IFC hardware in the cabin.
The kit talks to SpaceX's current LEO constellation, but JSX CEO Alex Wilcox tells RGN that it will be forward compatible with the satellite operator's Gen 2 network.
"The new cutting-edge Starlink service aboard all JSX flights is an 'instant on' gate-to-gate platform, offered at no extra charge, further demonstrating JSX's commitment to service, simplicity, and speed with connections capable of instant streaming, large file transfers, and even live video calling," notes JSX in a statement confirming its full-fleet equipage milestone.
Indeed, JSX has taken the novel approach of not creating a dedicated portal. "Customers only need to select the network name — there is no need to input a credit card, loyalty program number, or watch forced advertising videos," notes the carrier. And passengers can access the broadband service even as they're stepping on board the aircraft.
In offering live video calling, JSX is understood to be one of the first air carriers to receive FAA acceptance to use the type of video telephony/VoIP service that major carriers don't even dare to offer.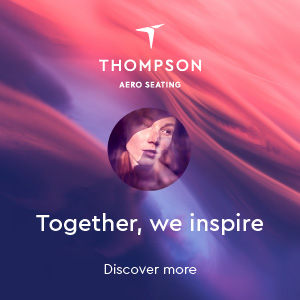 JSX originally planned to adopt SmartSky Networks' nextgen air-to-ground connectivity service. And indeed, during a recent media flight from JSX's Dallas Love Field base to test the Starlink service, your author found the speed and low-latency nature of Starlink to be very much akin to the experience of trying SmartSky's offering. But when SmartSky's nationwide launch schedule moved to the right, JSX opted to adopt Starlink.
JSX's deal with SpaceX is not exclusive, leaving open the possibility of a multi-source IFC approach in the future.
But JSX management expressed delight at the performance of Starlink in Dallas, noting that the 'scheduled charter' carrier holds a Service Level Agreement (SLA) with SpaceX for data and monitors the performance pretty closely. SpaceX is "well exceeding it so far", it said.
Related Articles: