The airline goodie bag remains one of the signature must-haves for premium travel. In first class, they have evolved to giveaways featuring luxury scented candles and upmarket self-care products, with business class amenity kits hard on their heels, balancing premium market positioning with supplier pricing.
But with so many kits left on the aircraft after being used partially — or not at all — and in the context of growing awareness of onboard waste, is it time to adjust the way airlines and their supplier partners design the whole concept?
One option, tried pre-COVID by a number of carriers including Singapore Airlines in business class, is the take-what-you-need model. Products are distributed in one of two ways. Firstly, the products that you might use in the bathroom, like toothbrushes, dental kits and makeup wipes, are stocked in a neat container to the side of the sink, or in a special shelf by the mirror. Secondly, flight attendants come around with an artfully arranged tray of amenity kit contents for passengers to pick and choose: a pair of socks here, a lip balm there, perhaps the dental kit as well.
This model inherently reduces waste, both in environmental and cost terms: very few passengers will use up all the items in their amenity kit, especially since so many of us travel with our own products like hand and face cream, disinfectant wipes, a sleep mask, and a comfortable pair of socks for the plane.
It also makes the whole process inclusive. Many airlines still offer amenity kits targeted bluntly by "male" or "female" with different-looking bags and perhaps a slightly different amenity mix of products and scents. But it is 2023, and this doesn't entirely work: beyond the valid question of gender presentation, women with short hair might prefer a hair product from the "men's" amenity kit, while men might like items traditionally appearing in the "women's" kit, like a moisturising face mask and eye cream to keep their skin looking fresh.
The take-what-you-need model also enables airlines to start offering a wider range of options: hand sanitiser, makeup wipes, night creams, and so on, bringing a greater sense of thoughtfulness while still reducing waste and weight overall.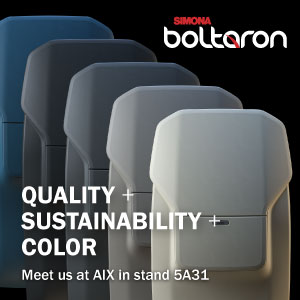 What's been interesting with airlines' early experimentation into the take-what-you-need amenity kit model is that so few of them have included the actual bag that goes with it. That means that you have to corral a small handful of items (and then their security wrappers or bits of paper) into the storage areas of the seat or your pockets, which risks ending the flight with a squashed hand cream or melted lip balm oozing in a pocket.
Some further thought around the options for the bag itself could be very smart, to allow passengers to decide for themselves which they find more attractive and useful. 
In addition, custom and series-type kit designs can really take off if passengers can choose which one they prefer, like United's charming destination tins, Cathay Pacific's snap-together Aesop amenity kits, the Lufthansa reusable shopping bags with their destination prints, or the multiple options from the American Airlines This is Ground set. (Your author found one of the latter so very useful as a cable organiser that it is still in his carry-on, four years after it was introduced.)
For passengers who didn't want to take a full amenity kit with them, a small fold-up card box or kraft paper envelope (somewhere between what Finnair used to offer and the present Virgin Atlantic option, perhaps) could be a thoughtful, recyclable, low-waste way to not just keep the products handy, but also to organise any small bits of paper or plastic for recycling.
As consciousness around onboard waste grows, it will be fascinating to see how many airlines and amenity kit suppliers take steps towards this model.
Related Articles:
Featured image credited to Qatar Airways