FORMIA, the international guest amenity and hospitality specialist, is proud to bring onboard Singapore Airlines an exclusive collaboration with the world-renowned luxury brand LALIQUE to offer a special collection of First Class amenities.
Complementing the airline's exquisite Gents and Ladies amenity kits, the offering includes a luxurious Unisex kit and enhances its onboard experience with the introduction of a matching LALIQUE branded sleeper suit and LALIQUE lavatory items. The distinctive design of each amenity kit aims to appeal to discerning travellers who expect the very highest levels of luxury, elegant style and quality.
The First Class Gents kit is an ode to the classic style of the physician bag. This black pouch opens to reveal the best in travel size products from LALIQUE's Encre Noire men's range, a celebration of vétiver and modernity.
The pink and black ladies bag is reminiscent of the highest quality in French fashion and is inspired by René Lalique's devoted love to women and sensuality, containing elegantly matched products from the L'AMOUR LALIQUE women's range, Both Ladies and Gents kits include an Eau de Toilette from their respective LALIQUE collections, superbly completing the kit.
The First Class Unisex kit further enhances Singapore Airline's amenity collection. The black travel case includes products from the LALIQUE Néroli line and was designed with a dual travel and home lifestyle concept in mind, offering a scented candle to bring back and enjoy after the journey.
The new LALIQUE branded lavatory toiletries and sleeper suit complete this exclusive amenity collection designed to offer a well-rounded onboard First Class experience.
Commenting, FORMIA's CEO & Managing Partner, Roland Grohmann, said: "FORMIA congratulates Singapore Airlines for offering such a coordinated luxury experience with the world renowned LALIQUE brand. FORMIA is thrilled to have matched the excellence of Singapore Airlines with LALIQUE's superior quality, craftsmanship and creativity.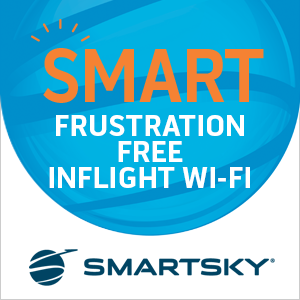 FORMIA offers the travel industry a full range of quality bespoke amenity kits, bags, cosmetics and comfort items as well as tailor-made in-flight service concepts. Over the past three decades, FORMIA has forged a unique product expertise in working with hotels and airlines. The company operates globally and brings a professional and distinctive approach to premium guest and in-flight service amenities FORMIA's partnerships with luxury brands focuses in identifying the most profitable strategic fit, providing the Brand more visibility and impact and consequently adding value to the airlines' proposition.
SINGAPORE AIRLINES
Formed in 1972, Singapore Airlines is the world's most-awarded airline with a commitment to service excellence, product leadership and network connectivity, operating a modern passenger fleet of more than 100 aircraft. Together with wholly owned subsidiaries SilkAir, Scoot, Tigerair and SIA Cargo, the SIA Group's combined network covers 135 destinations around the world. More than 30 million passengers were carried by the SIA Group's four Singapore-based passenger airlines in the 2015/16 financial year. In October 2007 Singapore Airlines, a member of the Star Alliance, made aviation history as the first airline to fly the world's largest passenger aircraft, the Airbus A380. In 2013, Singapore Airlines introduced its latest cabin products, with new seats in all classes offering enhanced ergonomics and personal space for customers. All-new cabin products are currently in development and are due to be unveiled in 2017.
LALIQUE
Founded in 1888, Lalique is one of the crown jewels of France's crystal glass industry. René Lalique, renowned as the inventor of modern jewellery and the precursor of today's perfume industry, went on to become a master in the art of glassmaking. Over time, the Lalique brand has become the powerful symbol of a unique expertise, a synonym for luxury, excellence, creativity and for a widely celebrated artistic style. Through its contemporary work in six areas, Lalique revives and pursues the creative, eclectic work of its founder: jewellery, decorative items, interior design, fragrances, art, as well as hospitality. Lalique enters into exclusive collaborations with leading and luxury brands, artists and designers to jointly create stunning objects and exclusive collections.  All crystal items are handcrafted at the company's worldwide sole manufacturing site, which has been located in the Alsace region of France since 1921.