Announcements from airlines on sustainable aviation fuel (SAF) commitments are coming thick and fast in the run-up to the COP27 climate summit, which takes place later this month in Egypt.
British Airways and Air France-KLM are the latest carriers to publicize their efforts on this front, with the former announcing on 2 November an agreement to accelerate SAF production in the UK and the latter revealing in late October the signing of two multi-year SAF contracts.
However, the aviation industry faces criticism from environmental campaigners who argue that the sector's decarbonization strategy should focus on reducing the number of flights in addition to relying heavily on fledgling and yet-to-be-developed technologies.
BA has signed an agreement with sustainable fuel company LanzaJet and agricultural waste conversion specialist Nova Pangaea Technologies. The goal is to accelerate an initiative known as Project Speedbird, which aims to produce SAF in the UK from agricultural and wood waste.
LanzaJet received another boost last month when Breakthrough Energy – a company founded by Bill Gates in 2015 to accelerate clean energy transition – awarded a $50 million grant to its planned Freedom Pines Fuels alcohol-to-jet SAF plant in Soperton, Georgia.
BA's parent company IAG is investing an undisclosed amount in Project Speedbird and has agreed to buy all of the fuel it produces – about 105 million liters a year – to help power some of its flights. Construction of the first plant is targeted to begin next year, with the aim of producing SAF by 2026. The project last year received a grant of almost £500,000 ($574,000) from the UK government, which plans to introduce a SAF mandate in 2025 that will require at least 10% of UK jet fuel to be SAF by 2030.
The mandate is part of the government's 'Jet Zero' strategy to decarbonize the UK's aviation sector. Last month, UK-based climate charity Possible announced plans to take the government to court over the strategy, alleging that its reliance on uncertain technologies and failure to include a demand-management policy framework to cut the number of flights breach the country's Climate Change Act.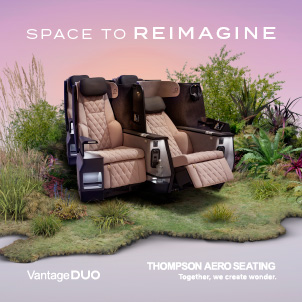 Elsewhere in Europe, Air France-KLM recently signed two multi-year contracts with SAF providers Neste and DG Fuels, to help the airline group achieve its goal of obtaining 10% of its fuel from alternative sources by 2030. The agreements cover the supply of 1.6 million tons of SAF between 2023 and 2036, which Air France-KLM says will avoid 4.7 million tons of carbon-dioxide emissions on a full lifecycle basis, compared with fossil-based jet fuel.
The Neste and DG Fuels contracts will cover less than a third of the Franco-Dutch carrier's 10% target, although talks are underway with additional suppliers. Air France-KLM would be bound by the European Commission's draft ReFuelEU Aviation legislation, which includes a mandate for fuel provided at EU airports to contain 2% SAF from 2025, rising gradually to 63% by 2050.
Middle Eastern airlines have also been vocal in recent weeks on their SAF commitments. Qatar Airways on 25 October entered into a new fuel sales agreement with Colorado-based provider Gevo for 5 million gallons of SAF a year from 2028, while Abu Dhabi-based Etihad Airways announced two days later that its first flight using SAF supplied by Itochu Corporation and Neste had taken off from Tokyo's Narita airport.
Qatar Airways plans to take delivery of SAF from Gevo at various airports in California. On announcing the agreement, the airline's chief executive Akbar Al Baker said: "Decarbonizing aviation requires the gradual incorporation of lower carbon and sustainable aviation fuels, and we are proud to collaborate on this global effort for a better future."
In the US, JetBlue Airways announced plans in late September to speed up its transition to SAF by doubling its previous offtake agreement with HEFA-based renewable fuel producer SG Preston. The carrier plans to take at least 670 million gallons of SAF from SG Preston over a 10-year period from 2023, to help fuel its flight operations at New York's JFK, LaGuardia and Newark airports. JetBlue says it is "well ahead of pace" on its target to convert 10% of its total fuel usage to SAF on a blended basis by 2030.
Airlines have a long flight ahead of them to achieve net-zero carbon emissions by 2050. IATA envisions that 65% of the industry's carbon emissions could be abated through the use of sustainable fuel by mid-century, but volumes remain stubbornly low with SAF accounting for less than 0.1% of global jet fuel.
Many more offtake agreements from airlines, policy moves from governments, and capital injections from investors will be required to substantially increase SAF volumes in time.
Related Articles: