Calls for a faster transition to cleaner jet fuels in Europe grew louder this week with airlines and environmental groups uniting for the first time to push for more ambitious targets, and the ministers of seven EU countries jointly requesting the right for individual member states to go beyond the bloc's proposed common minimum standards for sustainable aviation fuel (SAF) use.
The calls come as EU member states and the European Parliament consider proposals set out in the European Commission's draft ReFuelEU Aviation legislation, which include a blending mandate to boost the take-up of SAF by airlines. The proposals are part of a broader package of draft climate legislation aimed at reducing EU greenhouse-gas emissions by 55% by 2030, versus 1990 levels, and achieving carbon neutrality by 2050.
The blending mandate suggested in the draft legislation would require aviation fuel provided at EU airports to contain 2% SAF from 2025, rising gradually to 63% by 2050. From 2030, the proposal calls for 5% SAF but states that this should include a minimum share of 0.7% synthetic aviation fuels, also known as electro-fuels or e-kerosene.   
In a rare display of unity, Air France-KLM, easyJet and Ryanair, along with logistics firm Deutsche Post DHL Group, have joined forces with Brussels-based environmental NGO Transport & Environment and others to call for more ambitious targets to be built into the ReFuelEU legislation.
The coalition's 'Fuelling Flight Initiative' supports the EC's decision to include a sub-target for synthetic aviation fuel, but suggests that ReFuelEU "should be more ambitious about the scale and timing of e-kerosene deployment, including an earlier start, if sufficient green hydrogen and renewable electricity becomes available".
Pete Harrison, executive director for EU policy at the European Climate Foundation – which convened the Fuelling Flight Initiative, alongside ClimateWorks Foundation – says that, "by joining forces, our diverse group has been able to craft future-proof guidance". He adds: "Europe urgently needs to provide investment security for the most sustainable aviation fuels, while avoiding the risk of lock-in to those fuels that have no place in our zero-emissions future."
EasyJet tells Runway Girl Network that it is "very supportive" of the coalition, and has been involved since January 2021.
"Climate change is an issue that affects us all, and joining forces with NGOs helps to ensure that climate laws are applied to the benefit of the environment," says the carrier.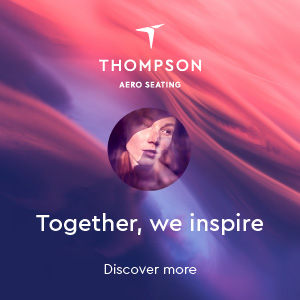 Alongside the proposals put forward by the airline/NGO coalition, ministers from seven European countries – Austria, Denmark, Finland, Germany, Luxembourg, the Netherlands and Sweden – have written a joint letter to EU transport commissioner Adina Valean and the bloc's climate chief, Frans Timmermans, calling for "more ambitious" national blending mandates.
In a letter dated January 31, the ministers welcome the Commission's proposed blending mandate for sustainable aviation fuels, noting that the increased use of SAF is "one of the most achievable and effective pathways to reduce greenhouse-gas emissions from aviation in the short to medium term, and will play a significant role in decarbonizing the aviation sector in the coming decades".
However, they suggest that "there is room for increasing the ambition further" by "allowing member states to go beyond minimum EU standards", and to set "more ambitious" targets of their own.
"Higher national ambition levels can send a clear signal to producers of SAF and speed up technology readiness, as well as contribute to a swifter transition to green fuels, bringing down costs sooner," note the ministers in their letter.
Member states and the European Parliament will continue to scrutinize the proposed SAF legislation in a process which Transport & Environment says is expected to last "well into 2022".
Related Articles: