After an excellent run of luck on my outbound trip to Hamburg with Iberia for the 2022 Aircraft Interiors Expo, I was once again bracing to encounter airport mayhem during my trip home to New York with British Airways.
I was originally booked from Hamburg to New York JFK via London Heathrow with a short 65-minute connection. But with travelers experiencing airport chaos across Europe, specifically at Heathrow, I knew I needed a more realistic plan. Even during the best of times, a 65-minute connection at Heathrow is pushing your luck. I pleaded my case to British Airways via Twitter direct message and after a few days, received a response confirming a new set of flights with a five-hour-plus connection time and no fee to make the change.
But because I changed flights so close to my travel date, I ended up being flagged for the dreaded secondary security screening selection (SSSS) which prevented me from checking-in online. The British Airways site kept telling me that I was assigned SSSS due to a COVID-19 document check issue but without any documents to check, this designation just led to unnecessary angst as I was also unable to select seats for my journey.
I arrived early to Hamburg Airport and the scene could only be described as disorganized chaos. People were standing in massive lines going every direction with no telling what each line was for.
I eventually found my way over to the correct counter and was thankfully handled in the Club Europe line in minutes.
With my boarding pass in hand, I looked around for the back of the security line with no luck. I then went to the beginning of the Fast Track line and traced the line back to its end. Hamburg Airport made no attempt to manage the snaking lines and the entire process was much worse than it needed to be.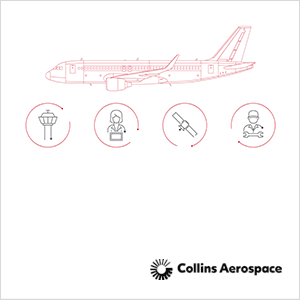 Fast Track security only took around 15 minutes, but standard security looked like it would have taken hours.
Once through security I made a quick stop at the shared airport lounge for a coffee and snack.
The lounge is large enough to feel comfortable and provides great views of the aircraft ramp. It's nothing special, but sure beats the small gate hold room that non-Schengen flights get crammed into.
Boarding began right on time and against all odds was completed before our scheduled departure time, meaning all passengers made it through security in time for the flight.
The flight to London was operated by a two-year old Airbus A320neo in great condition.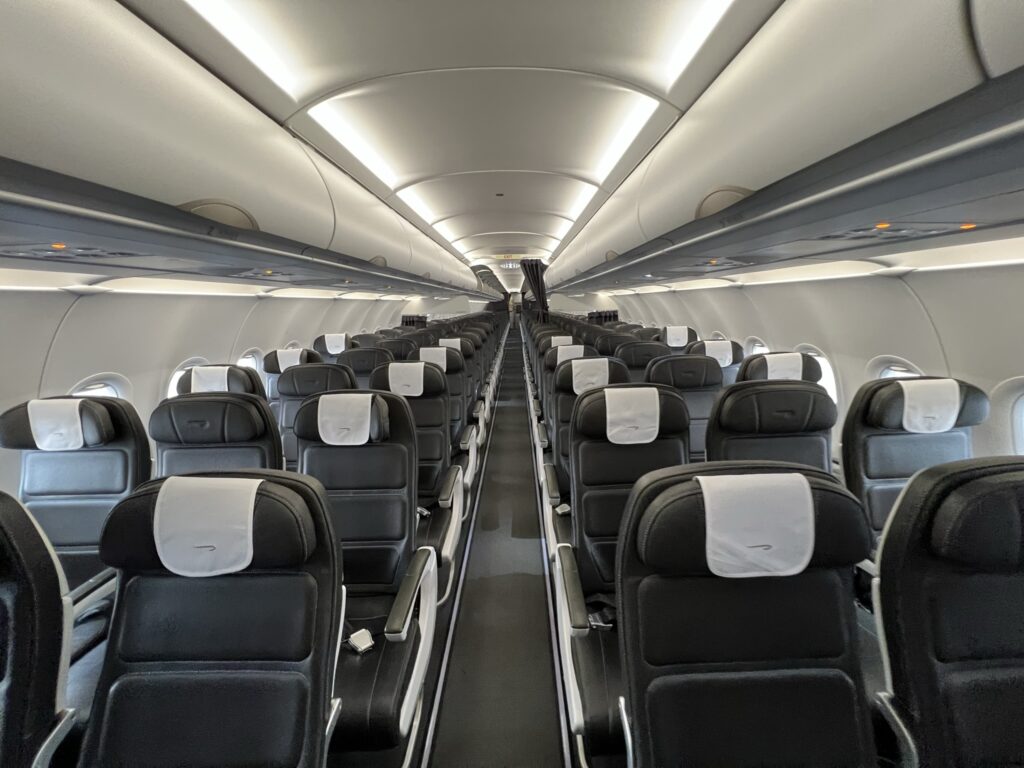 The configuration featured the typical 'Eurobiz' layout up front with middle seats remaining empty. My seat was comfortable enough for the less than two-hour flight.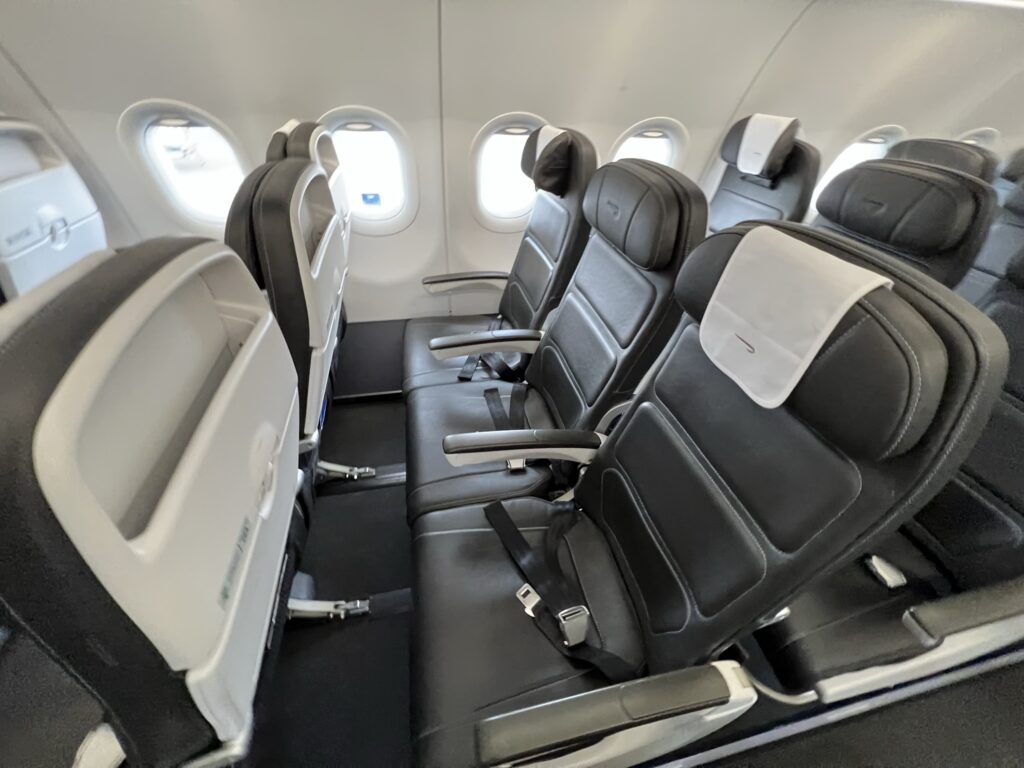 Just like my prior A320 Madrid-Hamburg flight on Iberia, each seat aboard this BA A320 was equipped with a USB-A and AC power outlet but the power was not turned on until I asked the crew at cruise to do so. I'm not sure why IAG airlines don't have an 'activate the outlets' procedure formalized as a part of crew tasks. Passengers shouldn't have to ask them to flip the switch on each flight.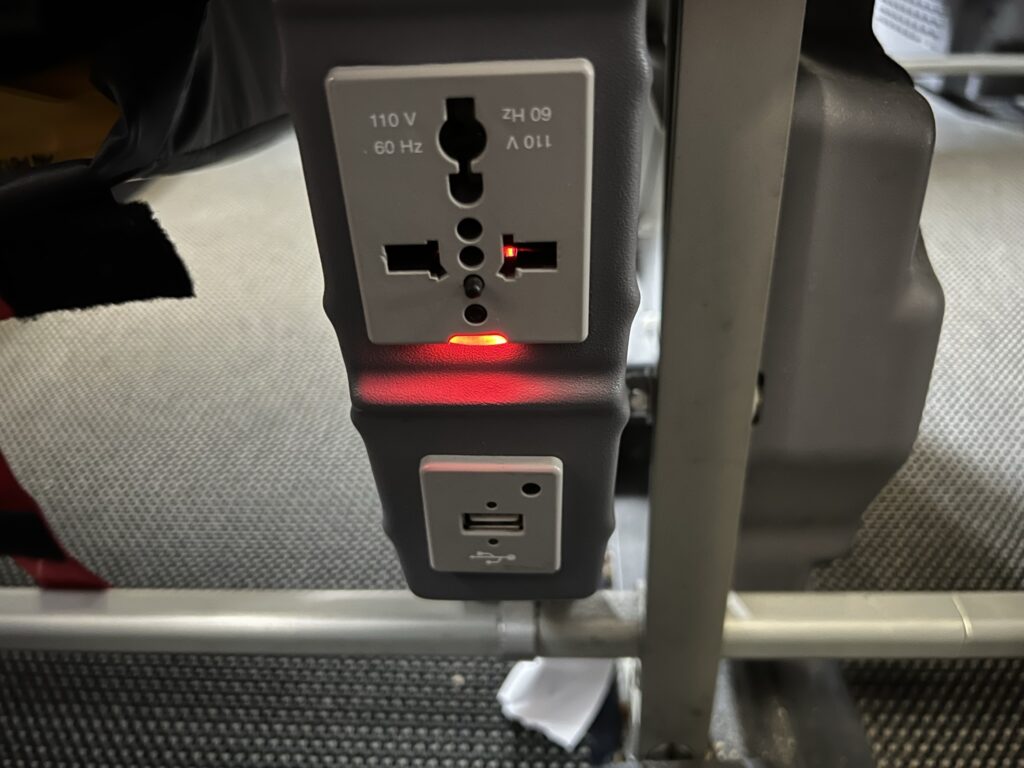 A meal service was served shortly after departure and unlike my experience on Iberia, this meal was extremely disappointing. A piece of cheese was served with two unidentifiable pieces of dry meat and a sliced egg, along with some bread and side dishes.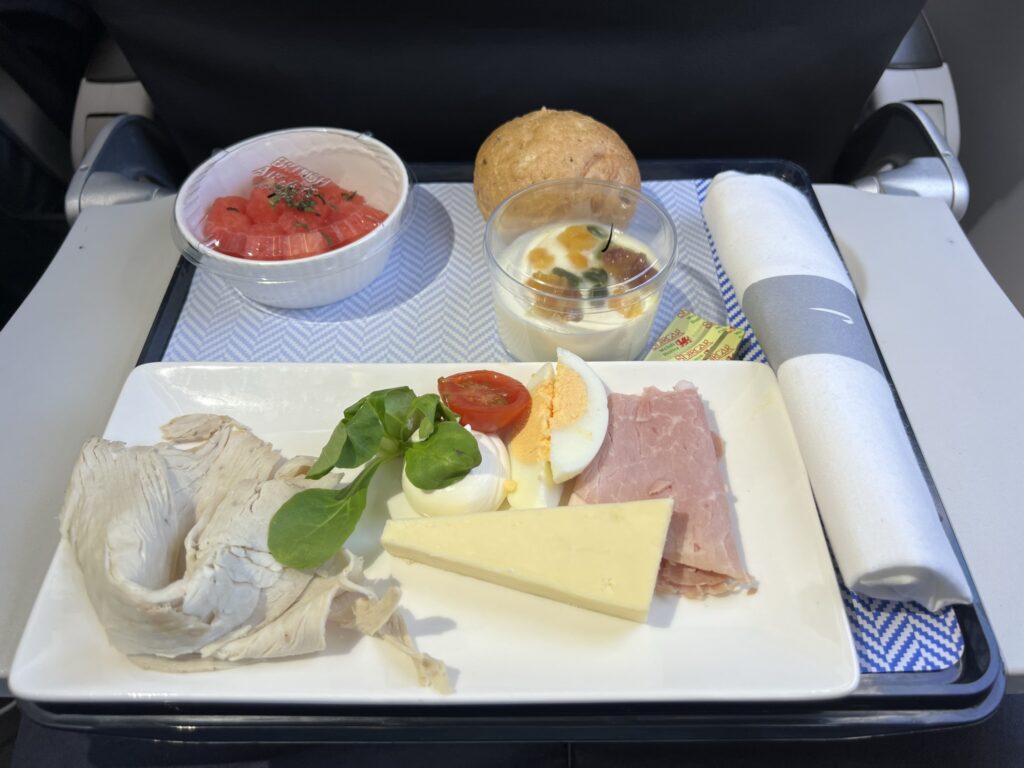 Economy passengers looked to have a nice selection of buy-on-board items available in the .air portal, all of which could be ordered and purchased directly on their phones.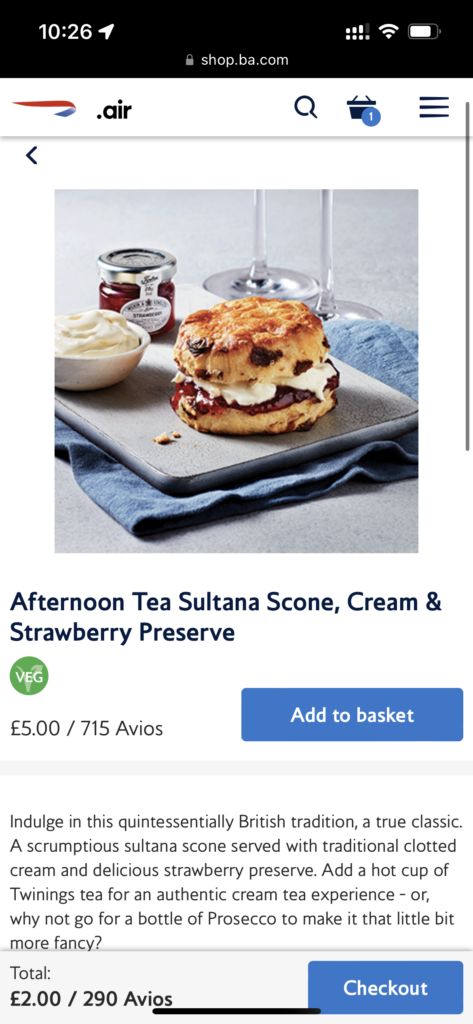 Wi-Fi operating over the hybrid S-band satellite/air-to-ground-based European Aviation Network was offered, but I once again passed due to the high prices. A "browse and stream" pass for the flight was available for $9.99, with a messaging plan starting at $2.99 (I changed the portal to reflect the cost in US dollars).

With airlines increasingly moving to free messaging and lower fixed rates, British Airways and the broader IAG group's Wi-Fi pricing is a tad on the high side for my taste.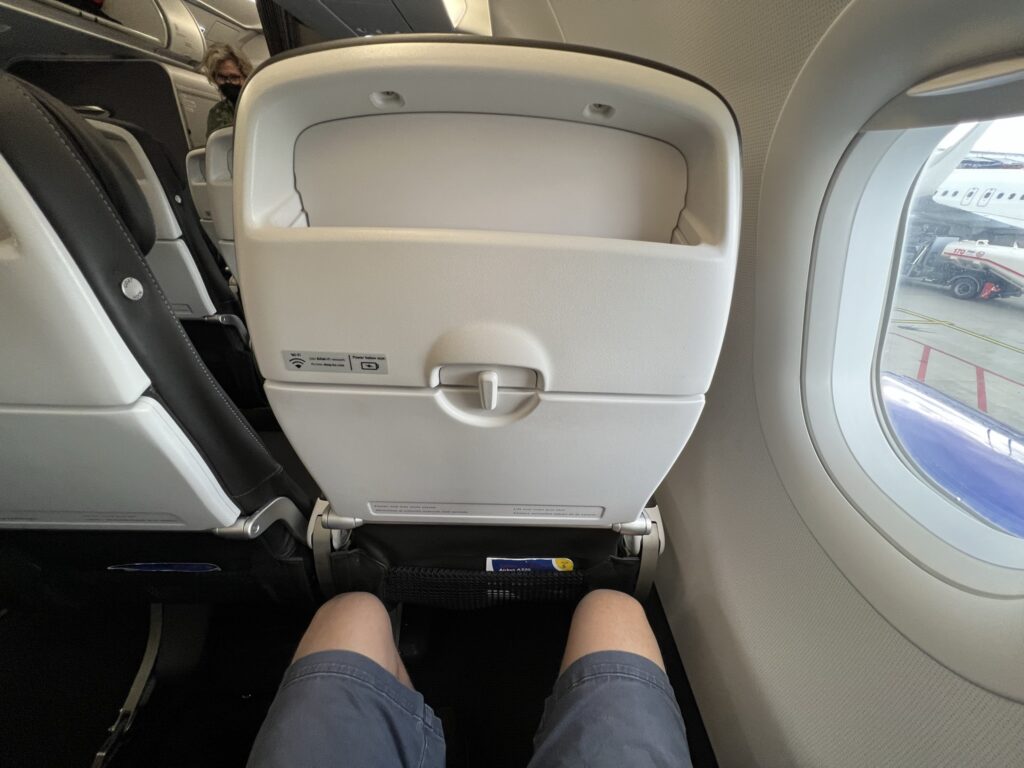 Facing an extended wait at Heathrow for my new flight to JFK, I decided that my time would be best spent away from the terminal. I scoped out the situation in the immigration hall and saw that the e-gates were making quick work of the passenger flow. So, I was out into the arrivals hall in minutes.
I would later hear that the transfer security queue was nearly an hour long, so this decision turned out to be the right one.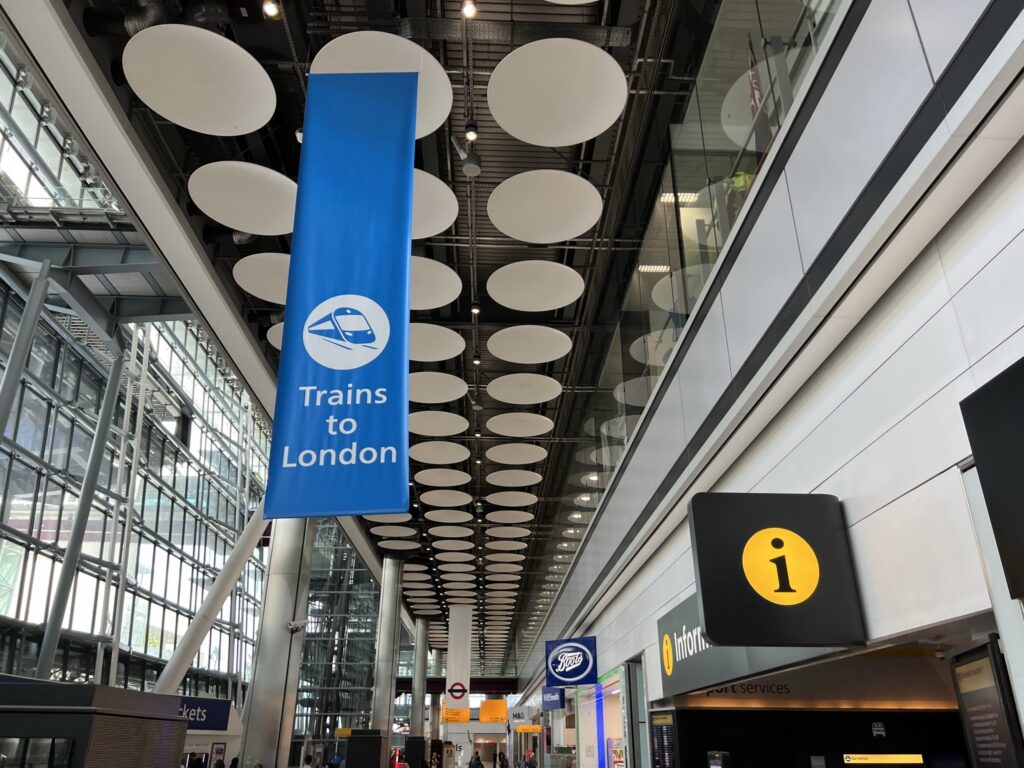 All in all, this first leg of my journey home was as good as it gets these days, but only because British Airways allowed me to change my flights to a more realistic connection. The situation at Hamburg Airport was far from ideal, but Fast Track access included in Club Europe business class proved to be extremely beneficial.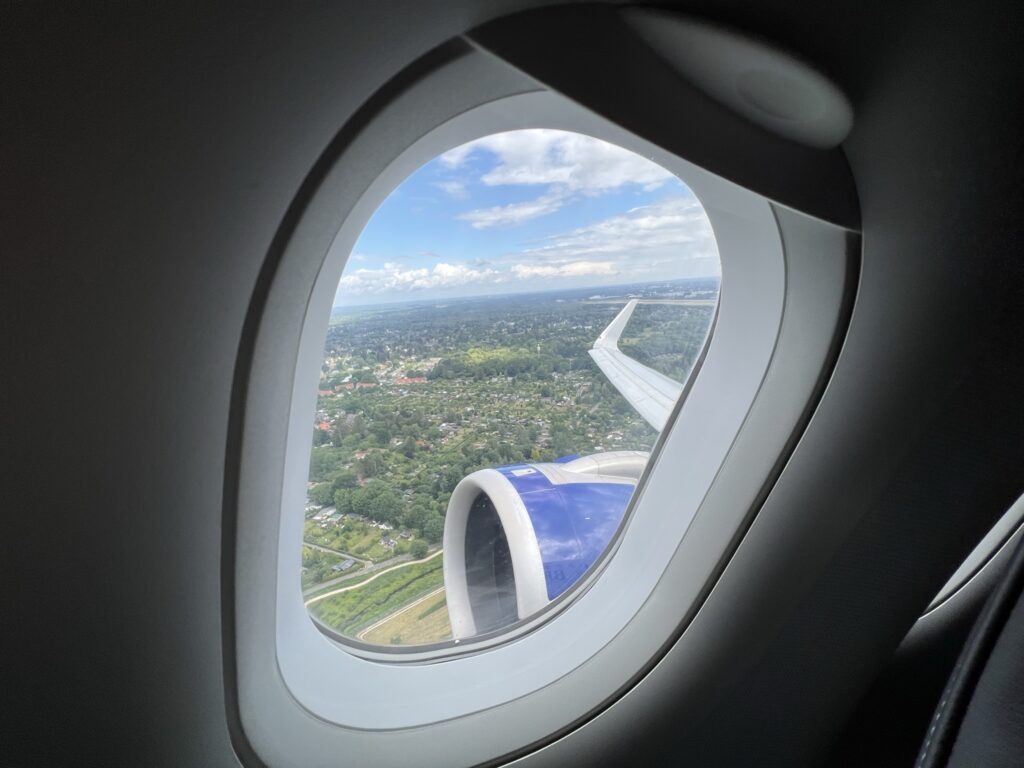 Related Articles:
All images credited to the author, Jason Rabinowitz