Servy, the enterprise self-service platform for hospitality, has partnered with the City of Charlotte to launch its leading omni-channel digital ordering platform at Charlotte Douglas International Airport (CLT).
Launching just in time for an exceptionally busy spring break travel period, the program will be powered by Servy's Grab Airport Marketplace, the largest e-commerce platform to connect guests to airport restaurants and retailers. CLT Order Now will allow travelers to conveniently order and pay for food and beverages via their phones from outlets airport-wide for easy pick up.
Available at CLTOrderNow.com in addition to several other day of travel digital channels including the American Airlines and Priority Pass apps, the service reduces wait times for travelers while also expanding access to restaurants they may not discover on their path through the airport. The offering of brands available via the platform include Burger King, Jersey Mike's, Panera Bread, Smashburger along with local favourites Bad Daddy's and Bojangles among others.
Jeff Livney, Chief Experience Officer at Servy said "As travel returns and begins to see trends of exceeding pre-pandemic operations across the U.S and beyond, it is important for airports to provide a convenient digital platform for guests who now expect them as standard in all areas of their lives.
"Through Servy's Grab Airport Marketplace, CLT Order Now offers convenient, flexible options enabling travelers and airport staff to easily place orders from their own devices and bypass the line with express pick up. We're thrilled to be launching this program with the City of Charlotte at Charlotte Douglas International Airport to enhance the travel experience and reach more guests during their journey through CLT."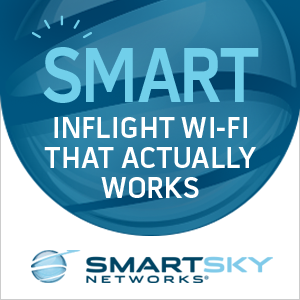 "We're excited to work with Servy to bring the Order Now digital platform to CLT. The Airport aims to provide a seamless customer experience and innovative amenities for our passengers and employees. Through this partnership, we are able to provide just that," said Haley Gentry, CLT's CEO.  
About Servy
Servy is the enterprise self-service platform for hospitality. Founded in 2014 and launched in 2015 as an airport digital commerce app called Grab, Servy has since expanded the platform and grown outside of airports to provide self-service solutions to hospitality companies of all sizes and venues including airports, rail stations and sports arenas.   
Servy provides technology which aims to enhance the hospitality experience, not replace it. The solutions it offers include Order@, which allows traditional dining service to be seamlessly integrated with contactless ordering and payment through guests' own devices and without the need for an app. Servy Marketplace provides venues with the option to create their own marketplace with ordering from multiple outlets available within one simple interface. Self-service kiosks give partners the ability to create self-order and self-checkout guest experiences that suit their specific needs.  
With a presence in more than 80 airports across the U.S., Europe, the Middle East and Asia Pacific, the Grab app is now the largest omnichannel airport e-commerce platform. 
Learn more about Servy, the Grab Airport Marketplace, and our suite of enterprise self-service solutions for hospitality at www.servy.us. 
About Charlotte Douglas International Airport
Charlotte Douglas International Airport (CLT), a City of Charlotte department, is ranked the world's fifth busiest airport. In 2022, CLT welcomed nearly 48 million passengers and handled 505,589 arrivals and departures.
Charlotte Douglas is served by eight major carriers, 15 regional carriers and three foreign flag carriers with nonstop service to 184 destinations, including 37 international locations and three U.S. territories.

CLT averages 1,400 daily arrivals and departures and 4 million passengers traveling to, from and through CLT a month. An enterprise fund, the Airport is self-sustaining and does not collect tax dollars. Airport revenue funds all capital and operating costs.
Featured image credited to CLT/Servy