Servy, the enterprise self-service platform for hospitality, continues to expand its Grab Airport Marketplace product in global travel hubs with the award of the San Francisco International Airport (SFO) Mobile Ordering and Delivery Platform.
Following a successful bid by a joint venture between Servy and Palazzo Concessions, in partnership with AtYourGate, passengers at SFO will soon be able to order food, beverages and retail from their phones for pick up or delivery, making for an easier and more comfortable airport experience.
Set to launch later this summer, the platform will provide travelers, airport employees and airline crew members with the ability to access food & beverage and retail outlets through a contactless order and pay service, offering delivery throughout the airport.
"As travel restrictions continue to be lifted it is more essential than ever for airports to provide a digital experience, with guests now expecting it as standard, rather than considering it a luxury," said Jason Rickoff, SVP, Business Development at Servy. "The Grab Airport Marketplace has become an essential tool for travelers, allowing them to feel safe and comfortable as they browse an airport's offerings. We are thrilled to be working with San Francisco International Airport, Palazzo Concessions, AtYourGate, Inflyter and partners to further enhance the travel experience at SFO."
The partnership will combine Servy's industry leading platform with the local food & beverage and operational expertise of Palazzo Concessions and AtYourGate's proven in-terminal delivery solution to deliver a first-of-its-kind airport marketplace program in the San Francisco Bay area.
"We are so pleased to partner with Servy to bring the Grab Airport Marketplace to our home at SFO", said Michael E. Washington, President and Co-Owner at Palazzo Concessions. "We look forward to combining our 12 plus years of experience operating at SFO and presence in the airport with Servy's leading marketplace technology and launching this truly innovative program for the SFO community."
Servy's Grab Airport Marketplace platform is currently available to passengers at more than 40 airports in the US and over 80 airports worldwide. The platform aligns with SFO's vision of providing a first-class guest experience while optimizing new revenue streams.
"We are excited to launch a digital marketplace and in-terminal delivery service across our food & beverage, retail and duty free programs at SFO," said Kevin Bumen, Chief Commercial Officer of SFO, a department of the City and County of San Francisco. "As travelers return to the skies, we recognize the paradigm has shifted and our guests are expecting new ways to transact digitally across the airport. We look forward to the partnership with Servy and creating a better guest experience for busy travelers on the go together.
With increasing numbers of passengers valuing streamlined and convenient services, the SFO Mobile Ordering and Delivery platform provides a contactless, digital platform allowing travelers to discover concessions from anywhere in the airport, avoid waiting in line and browsing through shops and improving the overall airport experience.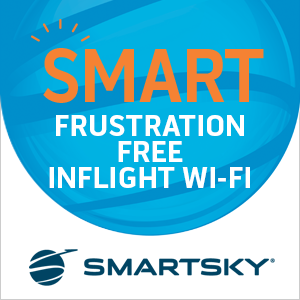 About Servy
Servy is the enterprise self-service platform for hospitality. Founded in 2014 and launched in 2015 as an airport digital commerce app called Grab, Servy has since expanded the platform and grown outside of airports to provide self-service solutions to hospitality companies of all sizes and venues including airports, rail stations and sports arenas.
Servy provides technology which aims to enhance the hospitality experience, not replace it. The solutions it offers include Order@, which allows traditional dining service to be seamlessly integrated with contactless ordering and payment through guests' own devices and without the need for an app. Servy Marketplace provides venues with the option to create their own marketplace with ordering from multiple outlets available within one simple interface. Self-service kiosks give partners the ability to create self-order and self-checkout guest experiences that suit their specific needs.
With a presence in more than 80 airports across the U.S., Europe, the Middle East and Asia Pacific, the Grab app is now the largest omnichannel airport e-commerce platform.
Learn more about Servy, the Grab Airport Marketplace, and our suite of enterprise self-service solutions for hospitality at www.servy.us.
About Palazzo Concessions
Palazzo Concessions is a respected Airport Concessions Disadvantaged Business Enterprise (ACDBE) certified firm, currently in partnership with Hudson Group and HMS Host. With experience in Duty Paid, Duty Free, Food and Beverage, as well as Parking Lot and Garage Management, Palazzo provides immense operational experience with current business at San Francisco International Airport, Los Angeles International Airport, and Hollywood Burbank Airport and continues to expand in the concessions sector.
Featured image credited to SFO