Amid the flurry of aviation-related announcements that have preceded next month's United Nations Climate Change Conference (COP26) in Glasgow, some have expressed alarm at the airline industry's plan to continue growing while it waits and hopes for decarbonizing technologies to take off.
Two schools of thought – keep expanding flights and have faith that technology will save the day, versus reduce demand for flying until that savior comes – are competing for headline space as world leaders, businesses and members of the public prepare to meet in Scotland in the first half of November.
The UK government, which is hosting the event, has set out its stall. It has announced an "ambition" to enable 10% of the UK aviation industry's fuel needs to be met by sustainable aviation fuel (SAF) by 2030, and says it will provide £180 million ($250 million) of funding to support the development of UK SAF plants.
On 10 November, the summit's 'Transport Day', the UK government will unveil a "small group of SAF ambassadors" drawn from "states whose ambitions are aligned with the UK's", said Holly Greig, deputy director of aviation decarbonization at the UK Department for Transport, during a recent webinar organized by the Royal Aeronautical Society. These ambassadors will "champion" a "SAF policy toolkit" containing proposals to help states kick-start their own SAF industries.
IATA has said that SAF will play a "critical role" in helping the industry to meet its recently-unveiled commitment to achieve net-zero carbon emissions by 2050.
An International Aviation Climate Ambition Coalition will also be launched at COP26, with "an ambitious and comprehensive declaration on aviation emissions", according to the event's website. Greig said the UK sees COP26 as an opportunity to galvanize support for reducing international aviation's impact on climate change through a new long-term goal that it hopes can be agreed at ICAO's general assembly in September 2022.
In addition, the UK will provide an update on its 'Jet Zero' strategy, which aims to "decarbonize aviation in a way that preserves the benefits of air travel". A key aspect of that strategy is 'FlyZero', a government-backed research project led by the UK's Aerospace Technology Institute (ATI) with the aim of developing a zero-carbon emission aircraft by 2030.
But while all of these ambitions and goals might sound good on paper, some are unconvinced that continuing to expand the aviation sector as we wait for new technologies to come to fruition is the wrong approach.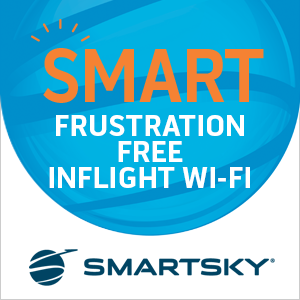 "I'm hearing ambitions, aspirations, targets around different aspects of decarbonization, but that is against a backdrop of continuing to pursue aggressive levels of growth," said Leo Murray, director of innovation at UK-based climate charity Possible, during the Royal Aeronautical Society's recent 'Cutting Aviation's Climate Change Impact' conference in London.
"Future historians will look back on a time when people from very carbon-intensive sectors continued to seek to grow their businesses and their environmental impact as deeply, deeply irresponsible, and not an appropriate position in response to what is clearly an escalating global crisis."
Murray says he hopes "we do get to zero-carbon flight as quickly as possible", but in the meantime, "we need to accept policy to constrain demand growth to the extent that these solutions do not materialize on the scale and in the timeframe which is required". He would like to see the introduction of a frequent-flyer levy, which he describes as "a progressive tax that increases per flight each time someone takes an extra flight".
A group of young climate activists will be taking a similar message on the train to Glasgow later this month. About 500 NGO representatives, climate scientists, rail industry representatives and European policymakers, under the banner 'Rail to the COP', have chartered a train to travel from Amsterdam to Glasgow, via Rotterdam and Brussels, to attend COP26. The event is being organized by Youth for Sustainable Travel, which is seeking to make international rail travel a more affordable alternative to air travel.
Related Articles: