Having launched bare-bones Embraer E145 service from Reno-Tahoe International Airport last week, aha! admits it hasn't invented anything novel. And that's the point.
"We want to be your friendly, neighborhood [airline] provider," said CEO Subodh Karnik during a press conference in Pasco, Washington, one of aha!'s new destinations.
Its name — an interjection turned noun/acronym meaning air, hotel, adventure — belies the company's primary goal: fill seats via bundled vacation packages.
So far, those packages remain more promise than palpable, though the airline vows to provide curated discounted 2-3-5 day vacation packages within the next few weeks.
Explaining the delay, Karnik said: "We are in the midst of testing our bundling software. We have relationships at a very advanced stage with all of the large operators in Reno."
It's hard to imagine there's much natural demand to begin with, making the package omission seem glaring. OAG stats suggest most of the airline's eight starter routes from its Reno "focus city" have high single to low double-digit numbers of passenger trips per day each way. But aha! is confident there's more out there that simply hasn't appeared yet in non-leisure O&D. Indeed, the carrier sees Reno as "an extraordinarily underserved city", said Karnik.
Pointing to the new Tesla factory outside Reno, heavy migration traffic from California, and substantial business community growth, he noted that aha! only needs to fill a 50-seat airplane three times a week per destination. Its service will cut down travel times by replacing long drives or connecting flights.
Still the airline, long-term, is intending for vacation packages to be a big driver that will put butts into those E145 seats.
The trick isn't just getting vacationers to choose traveling to Reno for vacation, it's also to get them to choose a trip to Reno over a nonstop trip to Las Vegas…in a scenario where the airline isn't yet competing on vacation packages but solely on airfare.
Seven of aha!'s eight starter cities have nonstop service into nearby Las Vegas. Five alone are via fellow leisure airline and vacation-package powerhouse Allegiant, which runs the same playbook aha! intends to implement.
A recent look at fares over a four-week period across four markets showed the Vegas nonstop was cheaper 75% of the time. At best, aha! managed a 12% ($18) edge over the nonstop to Vegas competitor. At worst, it cost 66% ($44) more to choose aha!.
Karnik swatted away the gap, saying his team is "feeling our way around on the revenue management pricing part of it," and plugging their current $49 fare sale.
Considering only the cost of airfare is taking too narrow a view of the purchasing process, he suggested. "[V]egas is now quite a bit more expensive than Reno," when it comes to lodging, transportation and other on-site costs. Reno draws large annual festivals and outlet mall shopping, he noted. Plus, aha! is working to take advantage of pushing nearby Tahoe resorts. It is also thinking a bit differently about onboard shopping, with a plan to offer ski lift passes and show tickets alongside the usual food and beverages.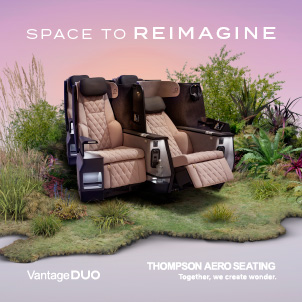 There's still the matter of finding aha! to begin with, though. It currently only sells tickets on its website but expects to list via all major OTA distributors in due time. Contractual elements still need to be thrashed out.
"We don't have the David Neeleman $200 million in the bank account," said Karnik. Regarding loads, he said "we're still working on our full distribution strategy. We are only on flyaha.com at this point. We're not even in Google Flights."
If all of this feels like an airline that wasn't quite ready for prime time, you'd be right. Admitting as much, Karnik explained that the stars had aligned with Reno somewhat suddenly, providing an opportunity to get up and running that they couldn't miss. "So that's why we're just sort of scrambling a little bit based on our self-inflicted 'Let's go!'.
If it all works out, Karnik sees plenty of growth opportunity. "In the next few days we'll add more, with 15-20 cities in the coming months. The rule of thumb is if somebody flies there, that's something that we don't want to do." And indeed, aha! added Spokane not long after this interview aboard the carrier's Reno-Pasco inaugural.
His ambitions don't stop with Reno. "There's 20 other places where we can transport the model," he said, suggesting that both Atlantic City and Biloxi, were on his shortlist.
Related Articles:
All images credited to the author, Jeremy Dwyer-Lindgren