Eighteen months of an ongoing global pandemic has wreaked havoc across the global airline industry. Yet here in the United States, 2021 has somehow turned into the year of the airline start-up.
First there was Avelo, launching low-cost flights across the western US. Then came Breeze, with a similar plan out east.
Now comes aha!, which launched Sunday afternoon from its Reno, Nevada focus city. A reboot of ExpressJet, which ended feeder operations for United last year in the midst of the crisis, aha! plans to connect the biggest little city in the world with a handful of under-served markets across the west coast.
aha! — air, hotel, adventure — also intends to partner with resorts, casinos and attractions to "bundle" value-priced vacation packages.
The first of eight routes opened Sunday afternoon, flying from Reno to the south-central Washington State city of Pasco. In the coming weeks the airline will open seven more routes — four in California (Bakersfield, Arcata-Eureka, Fresno and Ontario) and three in Oregon (Eugene, Medford and Redmond). Frequencies will start at three times a week, flown with 50-seat Embraer E145 regional jets.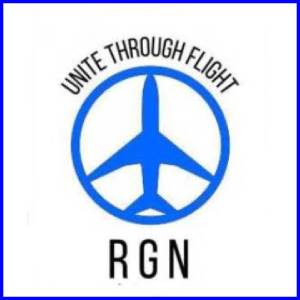 Runway Girl Network happened to be on that first Reno-Pasco flight, so let's dig into the passenger experience.
On its website, the airline offers three basic fare buckets: budget ~$49, standard $69, and a flex fare at $100+. The main difference between the three is the flexibility and fees around changing flights.
Being a low-cost carrier, aha! charges for just about everything else too, with fees that fall in line with typical LCC prices. Seat selection is a flat $10, as is priority boarding.
Checked bags start at $30 for the first and $50 for the second, while pets in the cabin start at $75 but only if they fit under the seat.
A small personal item or bag, also restricted to fitting under the seat, is permitted free of charge. Anything larger, however, will be gate checked for $30.
The website was not particularly flashy, but it was easy to understand (a tradeoff I'll take every time). A running tally of total costs throughout the booking process was particularly nice, sparing me the pad of paper often needed to track costs while booking with other LCCs.
On Sunday, the check-in desk opened a few hours in advance of the flight.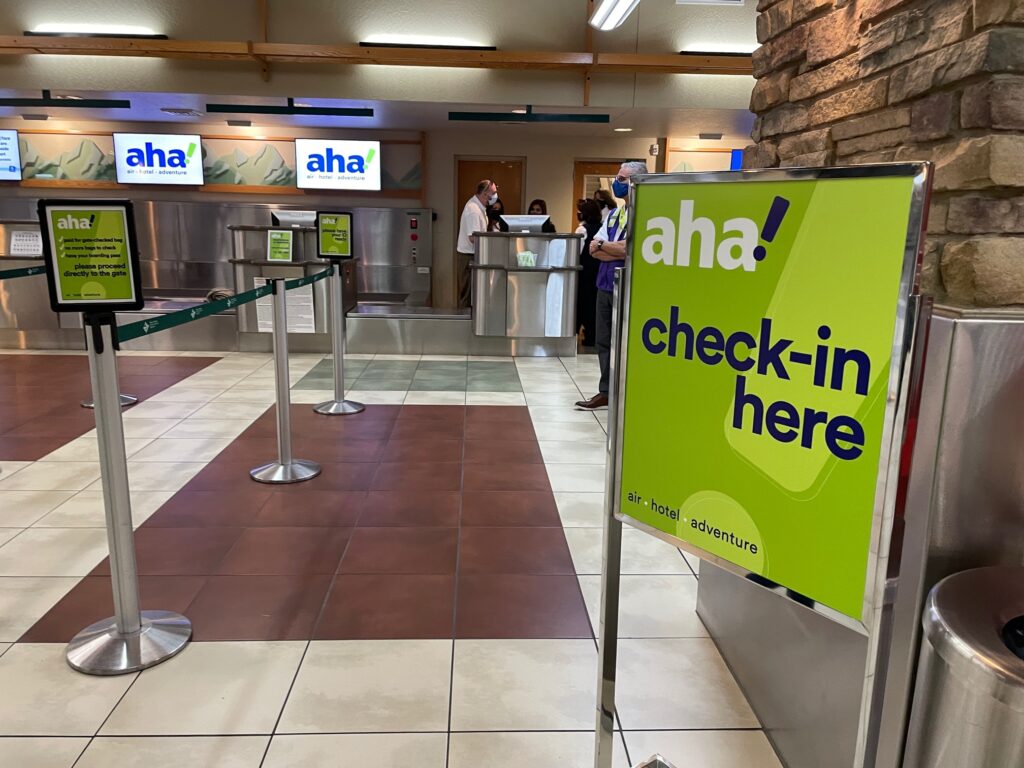 Staffers were smiling and excited, even as they adjusted to the computer system and worked through a variety of issues. C-suite executives mixed with gate agents to welcome folks in line.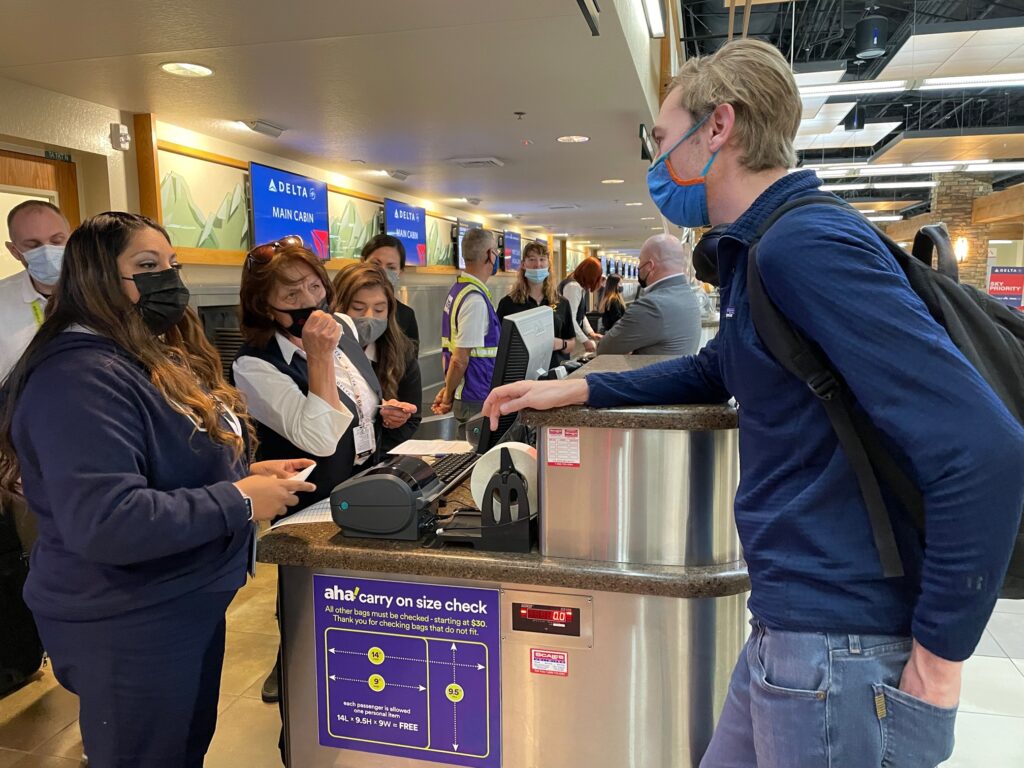 aha! is not currently set up with TSA PreCheck, and lines were long and slow. The gate area was gussied up for the affair, with a few branding items (signs, etc), balloons and cookies on offer.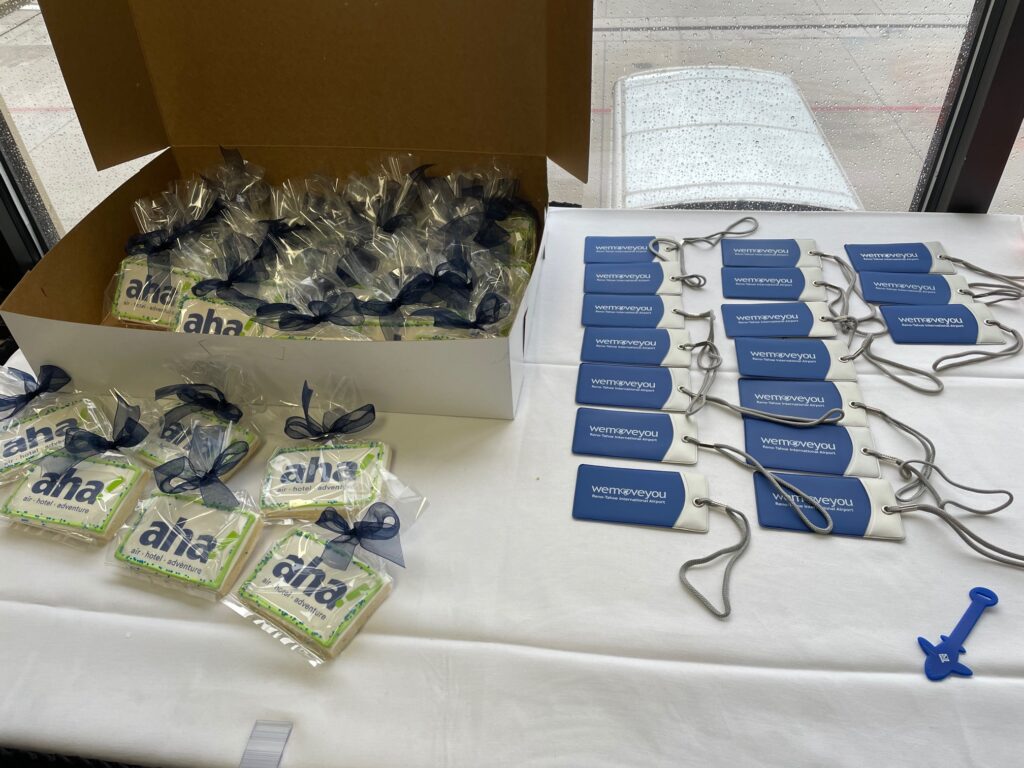 Boarding began for passengers who needed extra time, followed by priority passengers. Thereafter, boarding started from the back.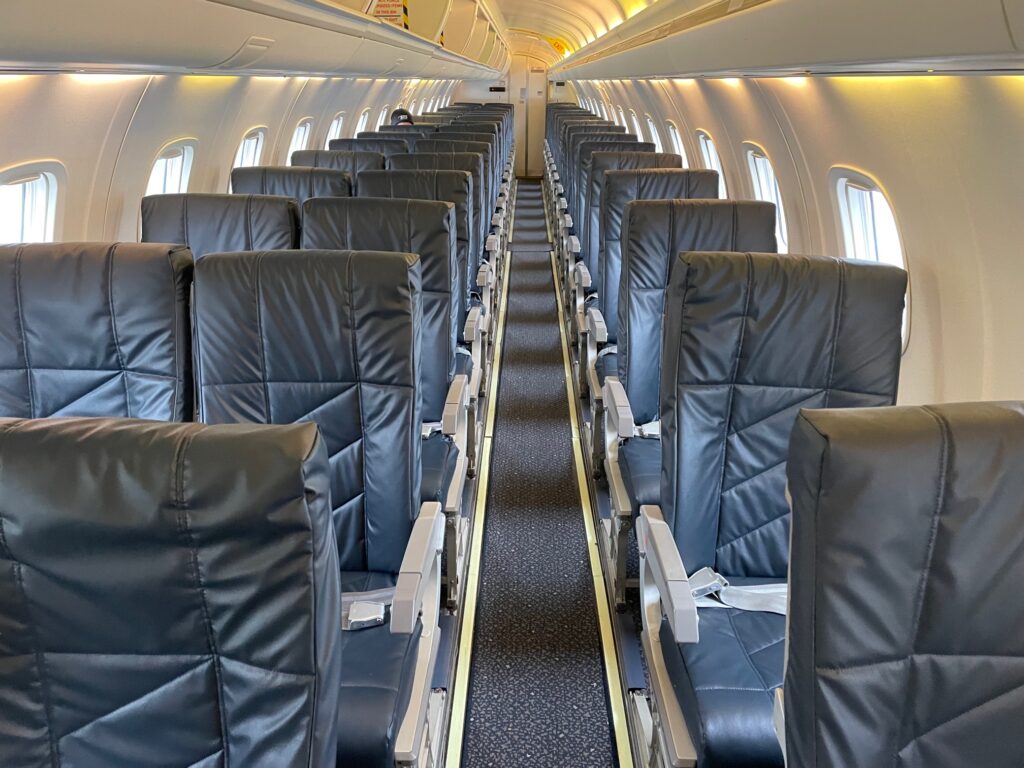 The flight itself was uneventful. There's no inflight Wi-Fi (and no plans to change that), but the flight attendant came by with a handful of snacks and water.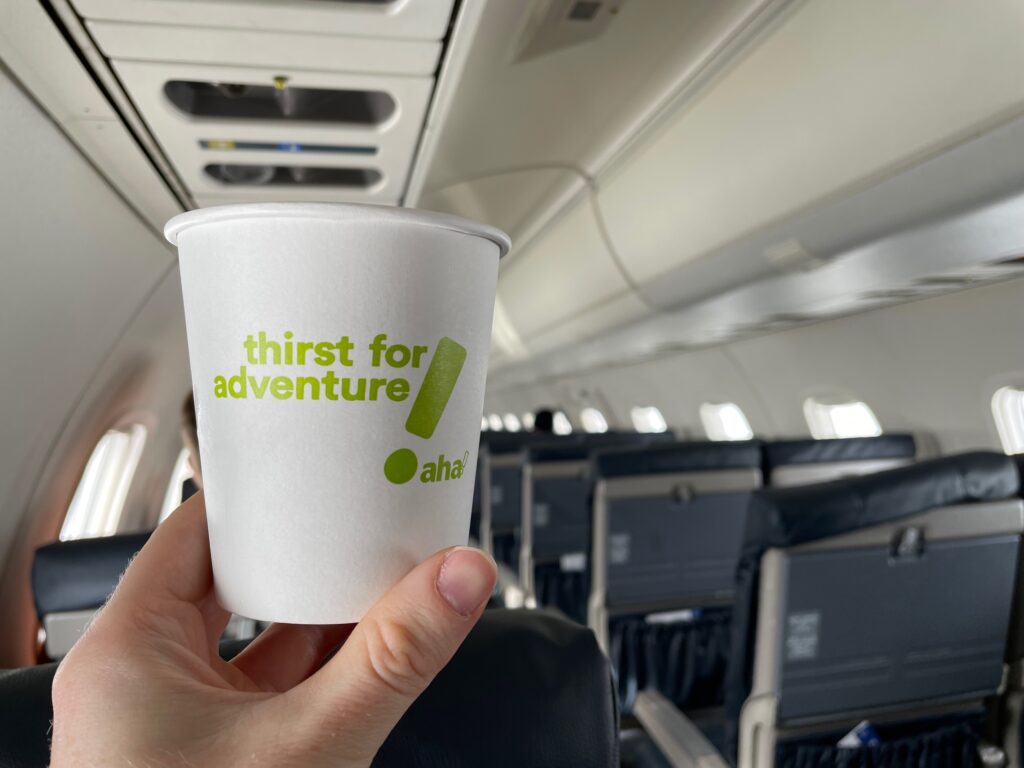 The airline plans to offer buy on-board options, but has not gotten them up and going yet.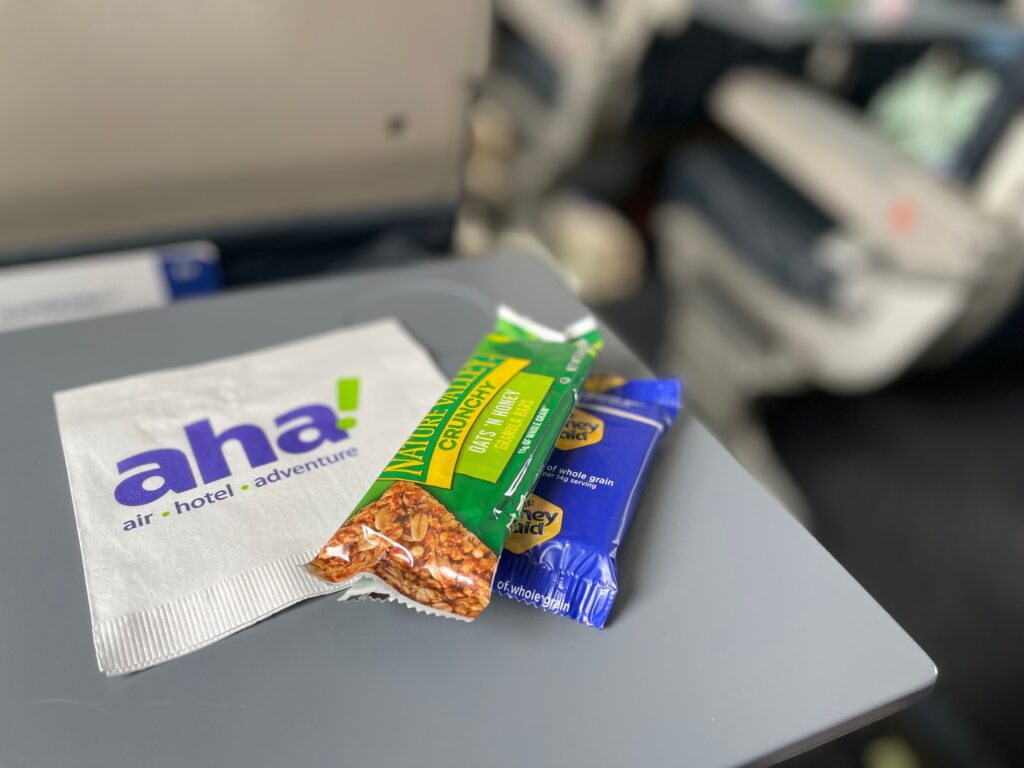 The airplane landed on time to a water-cannon salute in Pasco. All in all, it was a perfectly fine flight.
The question here, though, isn't whether or not aha! can offer a passable product (it does). The question is whether it can offer a product that enough people need or, even harder, want.
Related Articles:
All images credited to Jeremy Dwyer-Lindgren