Airlines and employee unions are applauding Congress for passage of the Coronavirus Aid, Relief and Economic Security (CARES) Act, a $2.2 trillion stimulus package that, among its many provisions, carves out federal aid to ensure airline workers remain employed for the time being.
Specifically, CARES provides $50 billion in relief for US carriers – $25 billion in loans and loan guarantees, and $25 billion in grants with the condition that airlines agree not to lay off or involuntarily furlough employees through 30 September in the face of plummeting air traffic.
However, United Airlines is already warning that while the aid buys it time to adapt to the new environment, the carrier's workforce is likely to be smaller if demand remains suppressed.
Unions go to bat for their people
The Association of Flight Attendants-CWA, which represents nearly 50,000 flight attendants at 20 airlines including Alaska, Frontier, Hawaiian and Spirit Airlines, fought hard to ensure the stimulus package would be focused on workers and jobs, with president Sara Nelson leading the charge.
CARES places restrictions on stock buybacks, executive compensation, and dividends, due in no small part to Nelson's advocacy. In a message to members, Nelson and other AFA-CWA officers note that airlines and airport companies that employ workers may access federal aid "for the sole purpose of continuing pay and benefits for employees".
The 30 September date was contemplated as the amount of time required to get through this period of national emergency and restore the economy, they say. "If there is need for additional stimulus we will address that moving forward."
Lori Bassani, the national president for APFA, American Airlines' cabin crew union, says: "No doubt this bill is a win for labor and aviation workers. While all unions worked together to get this done, challenges still remain in the implementation. Congress and the President were both clear – aviation jobs were to be saved. The air carriers have $50 billion dollars in loans and grants and we will work with American Airlines to implement this bill to keep our members paid and working."
Jon Weaks, president of the Southwest Airlines Pilots Association says: "SWAPA worked diligently to ensure that the relief provided in this bill contained important protections for workers. Our focus during the drafting process was geared toward workers' rights, and we pushed for language against furloughs and pay cuts, as well as protections for provisions covered in our collective bargaining agreement."
The aid is essential. Before coronavirus was named a pandemic, US airlines were transporting a record 2.5 million passengers and 58,000 tons of cargo each day, according to airline lobbying group Airlines For America (A4A). "Today, carriers are burning through cash as cancellations far outpace new bookings for US carriers, planes are only 10-20% full and new bookings are showing 80-90% declines in traffic even as airlines make dramatic cuts in capacity," notes Nicholas Calio, president and CEO of A4A, whose members include Alaska, American, Delta, Hawaiian, JetBlue, Southwest and United.
United CEO Oscar Munoz and his replacement, Scott Kirby, have put some color around the problem in a letter to employees. "The global economy has taken a big hit, and we don't expect travel demand to snap back for some time. Our April schedule is already cut by more than 60% and we expect our load factors to fall into the teens or single digits even with 60% less capacity. We are currently planning to make even deeper cuts in May and June," they say.
"And, based on how doctors expect the virus to spread and how economists expect the global economy to react, we expect demand to remain suppressed for months after that, possibly into next year. We will continue to plan for the worst and hope for a faster recovery but no matter what happens, taking care of each of our people will remain our number one priority. That means being honest, fair and upfront with you: if the recovery is as slow as we fear, it means our airline and our workforce will have to be smaller than it is today."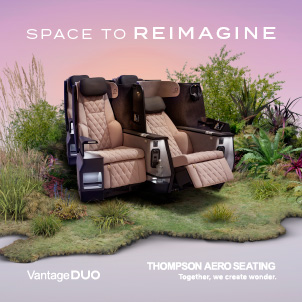 A4A also represents FedEx and UPS – cargo carriers which are playing a vital role in transporting medical supplies and protective wear during the coronavirus pandemic, and which will also receive relief under CARES.
In a message applauding Congress and the Trump Administration for passage of the Act, Calio says: "We remain hopeful that the federal government will expeditiously release these funds with as few restrictions as possible to ensure airlines are able to utilize these provisions and meet our payroll."
Some airline contractors, including caterers, ground handlers and sanitation workers, will also be able to avail of payroll relief under CARES, as $3 billion was allocated for this purpose. But it appears the broader commercial aviation supply chain has been largely left out of the stimulus.
In an article for Forbes, aviation journalist Will Horton notes: "It was tactical for the airline coalition to focus on jobs. The government would not want to be faulted for one company laying off thousands of employees at once, even if a comparative number of layoffs occur across many suppliers."
But he warns: "There is a recent parallel with Boeing pausing 737 aircraft production and saying it would not lay off employees; its suppliers did." RGN understands that layoffs at some suppliers are afoot.
Related Articles:
Featured image credited to United Airlines