In a festive ceremony at the airport of Manila on August Lufthansa Technik Philippines recently officially opened a new hangar which supplements the existing seven maintenance lines by an additional three lines.
The parking spaces of the new hangar can be configured according to need to provide room for four narrow-body aircraft, or one wide body aircraft and two narrow-body aircraft. Alternatively, an Airbus A380 can also be accommodated.
The completion of the 9,000 square meter hangar, which was initially planned for September 2020, had been delayed due to the Corona pandemic.
"This is a very special milestone for Lufthansa Technik Philippines in the 22nd year of our existence. It marks a transition from some of the most difficult times we have experienced as a company due to the pandemic to the current phase of noticeable recovery. This is concrete, tangible evidence that we see clearer skies ahead of us," says Elmar Lutter, President and Chief Executive Officer of Lufthansa Technik Philippines on the occasion of the opening ceremony.
The fourth hangar in total will increase the overhaul capacities by up to 20 percent and provide work for at least an additional 275 employees.
"The opening of the new hangar is Lufthansa Technik Philippines' response to the increasing demand for aircraft maintenance, as travel continues to increase and a majority of the worldwide fleets are now back in operation. We are pleased to offer our customers first-class service and with reliable overhauls provide a valuable contribution to the stabilization of their flight operations," says Rainer Janke, Vice President for Marketing & Sales at Lufthansa Technik Philippines.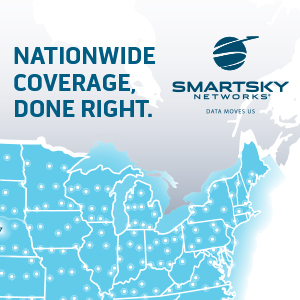 Lufthansa Technik Philippines:
Lufthansa Technik Philippines was founded in 2000 and is a joint venture of Lufthansa Technik AG (51 percent share) and MacroAsia Corporation, the largest Philippine aviation service provider (49 percent). The company specializes in aircraft overhauls for the Airbus A320 family, as well as the Airbus A330, 340, A380 and Boeing 777 types. The range of services also includes cabin retrofit programs and lease return checks. The company has more than 2,600 employees in the most important cities of the country, including Clark, Cebu, Davao, Kalibo and Puerto Princesa. With the new hangar, the company's headquarters now houses ten maintenance lines. Customers from all over the world take advantage of the proximity to international hubs such as Tokyo, Singapore and Hong Kong which are within a four-hour flight radius.
Lufthansa Technik:
With more than 35 subsidiaries and associated companies, the Lufthansa Technik Group is one of the world's leading providers of technical aircraft services. Certified internationally as a maintenance, production and design organization, the company has a workforce of more than 20,000 employees. Lufthansa Technik's portfolio covers the entire range of services for commercial, VIP, and special mission aircraft. This includes the maintenance, repair, overhaul and modification of engines, components and landing gear but also the manufacture of innovative cabin products and digital fleet support.
Featured image credited to Lufthansa Technik