BOSTON — If it feels like only last month that you were reading about the trend of airlines boosting their offerings in the slightly woo-woo field of "wellness", that's because it was. I wasn't expecting to see it reach onto the hard product side of the passenger experience equation quite so soon, but at the APEX EXPO this week that's exactly what happened — largely for premium travellers at this point, with noise-cancelling seats, customisable lighting, and more.
Panasonic Avionics, in something of a pivot following a significant shakeup in its senior leadership, was showing an integrated environmental suite in a pair of the Element (successor to Super Diamond) herringbone seats from Rockwell Collins. It felt rather like a successor to the Waterfront concept that Panasonic and the then-B/E Aerospace team designed with Teague, with an upgrade to the premium feel to match today's trends.
Immediately visible on the wellness front was a set of programmable lighting, not only to enable any passenger to customise the lights in their cabin to their preferences (à la Emirates' new 777 first class suite) but to allow a gradually pulsing wakeup function and the shift between blue and yellow light that allows travellers to regulate their diurnal rhythms.
Perhaps most impressive was a set of cabin noise-cancelling speakers hidden in the seat shroud, which can either simply cut the level of white noise to reduce stress and tension, or can play the sort of white noise that people sometimes use to get to sleep: nature sounds, waves, rainstorms, and so on. Panasonic demonstrated the system using the cabin noise of a Boeing 777 and the difference between when the system was on and off was just enough to be intriguing.
I do still have questions, perhaps unsurprisingly, about how it might work on an actual aircraft, and indeed as to whether it is quite so compelling a proposition on the quieter aircraft already flying in the world fleet, where a greater issue than engine noise is hearing what other passengers are doing in these insulated and acoustically engineered spaces. (This is not a new issue: I recall my first flight upstairs on a Lufthansa A380 with nearly a hundred passengers snoring their way to Singapore in the old angled lie-flat seats.)
Sound was also a focus of Panasonic's partnership with Mimi Hearing Technologies, which customises audio to sound best for each individual person, either by pre-testing in a quiet place on the ground or by using a year-of-birth-based generic profile. Your author, approaching forty, heard a small amount of change with the Mimi technology turned off and on, although it wasn't nearly as convincing a change as with the noise cancelling seat shroud.
Deodorisation is also an option, with ionising technology drawn from consumer technology created by Panasonic's Japanese non-aviation operations, a demonstrator told me. It worked well on the test strip of fabric infused with an example scent of potato chips, but I'm sure I seem to remember something similar being mooted previously yet not being easily feasible.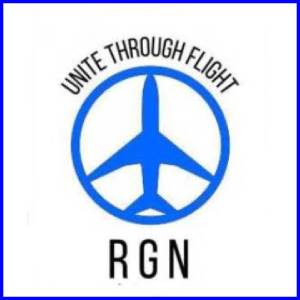 I must say that I'm personally a little relieved that we've moved away from adding smells to the cabin — see Zodiac Aerospace's FIVE fragrance diffusers from last year — to taking them away. To paraphrase one wag at the empty but very chatty expo this week discussing the technology, "the only smell I want on an aircraft is the hopefully nontoxic outgassing of thermoplastics and foams".
Wellness was also embedded in the IFE on the Stelia-Skylights-InSeat 4D cinema product that was, in my mind, among the most interesting new ideas on show this week, while I had several conversations with software and hardware integrators around how Apple's HealthKit, included with iOS and the increasingly common Apple Watch, might enable airlines and/or their technology partners to help passengers to manage jetlag.
But one of the aspects I'm most interested in is how much of the impetus and technology that seems destined to début in premium cabins is coming from the consumer world. Aviation is significantly less nimble than even the least agile tech behemoth, and it wouldn't surprise me in the slightest if quite a lot of the work on this trend left airlines behind, and it's not great from an investment perspective if the latest perk for business class seats is available to everyone's phone before it even launches on the aircraft. The corollary, of course, is that passengers are used to it — and even expecting it — by the time they start seeing it on a plane.
Related Articles: