Content service provider Touch Inflight Solutions and its joint venture partner castLabs, a digital video technology company, are working to "sunset" the usual monthly cycle for delivering inflight entertainment content to commercial aircraft by supporting dynamic content updates via an open, one-stop-shop cloud platform that other stakeholders in industry are welcome to adopt.
Last fall, the two firms announced their so-called ABOVE joint venture, saying that the standards-based platform for encoding, storing and distributing encoded video and related metadata through the cloud was built on concepts tested and adopted with Lufthansa Systems' BoardConnect wireless IFE system. They also revealed that Touch had already leveraged certain components of the platform to successfully deliver thousands of files to other IFE systems, including Panasonic, Thales and Gogo. ABOVE is based on Amazon Web Services (AWS), the same highly flexible platform adopted by Global Eagle, which is also seeking to disrupt the IFE supply chain.
From this vantage point, the news about ABOVE felt like a "zero to sixty" moment for Touch, which had until then kept a fairly low profile in the industry, despite boasting a long list of airline customers for its CSP services, including TAP, Azul, Eurowings, GOL and others. And in many respects, it was a coming-out party in IFE for castLabs, which is perhaps best known as having developed the back-end technology for UltraViolet, the cloud-based digital rights locker for films and TV programs that allowed consumers to store content. All the studios, bar Disney, participated in UltraViolet, but the company closed last year. Since going public about its partnership with Touch, castLabs has also partnered with Gogo to enable the firm to offer app-free, browser-based wireless IFE.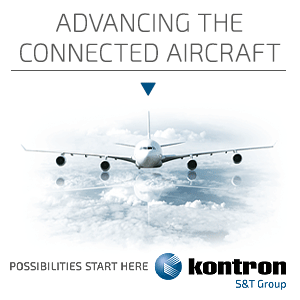 Runway Girl Network sat down with Touch director of business development André Valera to understand how they're rising ABOVE the traditional IFE delivery model. He explained why transforming the supply chain through the cloud would be a win-win for airlines and passengers. Not only will it help to get content in front of passengers' eyeballs faster, it will escalate the number of titles that can be processed. But ABOVE will also "drastically" reduce the cost of content delivery and do so "in a very secure and safe environment", said Valera.
Though Touch is technically also a customer of ABOVE – indeed, it was the launch customer and uses the interface and system "as any other player would" use it, noted Valera – the platform is truly open.
Just how open? Well, when your author suggested that Touch and castLabs had operated in stealth mode before their big launch, a castLabs executive corrected me, saying: "I wouldn't even call it stealth mode. I think it's more that we started doing this work together in order to accelerate what we are doing for our own business, jointly and independently and then came the thought process of 'why don't we?' There are a lot of things in the industry that need to change about legacy workflows."
Given that castLabs comes from the OTT streaming world, and has worked with studios for many years, it realized that in the airline non-theatrical market, "there's a lot of things happening here that are a few years behind … And the thought process was 'this is something that would be great to roll out to any [stakeholder]. We welcome Global Eagle or Spafax or anyone else, an airline, whoever it is, a lab, that wanted to use this solution. It's an open platform".
Though the Airline Passenger Experience Association (APEX) develops standards for encoding and encrypting inflight entertainment content, there has long been an air of intrigue around the process of readying content for IFE, given the multitude of different embedded and wireless IFE systems on the market and the fact that IFE content often requires time-consuming editing and censorship based on airline customers' preferences and requirements. But while there continues to be some clog points in the chain, technology need not be the inhibitor to a more seamless delivery mechanism.
Basically, what the ABOVE platform enables is a one-stop-shop solution, said Valera. The means that Touch, for instance, "can actually press a button and that particular movie, that particular TV show gets prepared, processed, encoded for the several systems you want that content to be set for." In some instances, the process can take less than a day, representing a cost savings "by a factor of five to 10 times." This method "slashes completely the cost component that this technical work has in the industry", he added.
Of course, content owners need to be comfortable with the solution. For the initial concepts adopted by Lufthansa Systems, Touch was authorized by three major Hollywood studios to ingest the content files inside the cloud, process it and deliver it to aircraft. "I think it is important to mention that we see the version of this solution in Lufthansa Systems as a customer and partner and at the same time it is seen by studios as the proof-of-concept that eventually enabled us to create the brand, create the business, and now going after all the other systems and all the other studios' clearance…"
Lufthansa Systems' chief consultant, content and media strategy Michael Childers, a long-time industry veteran who serves as APEX Technology Committee chair, has been a big promoter of ABOVE and indeed "the mind behind", attested Valera.
IFE hardware vendors also have an important role to play because in the end they are the ones that load the content onto the aircraft.
With a flexible open dashboard for data analytics, ABOVE has the building blocks in place to go further, merging usage data from the IFE systems and Net Promoter Scores from the airlines to facilitate dynamic content curation and updates as well as deliver advertising content in line with the adverts' own cycles. The JV partners have been approaching the content community, including studios and their labs to make sure they collect input to build the best platform.
Touch isn't limiting itself to aviation alone, with Valera noting that the company is a content provider for several bus operations.
Related Articles:
Image credited to Touch customer WestJet