It's not often that you see expertise and investment made in business and first class moving into economy. Trickle-down #PaxEx seems to be about as effective as trickle-down economics, but sometimes it surprises us, as in Japan Airlines' new initiative with a Master of Wine and a qualified sommelier, not in business, but in economy and premium economy.
JAL is producing its own branded wine, created by wine consultants Kenichi Ohashi MW and Motohiro Okoshi — and aiming it at premium economy and economy class customers. It's called Double "O" thanks to the surnames of both advisors, who also appear on the bottle, and it's a limited edition on flights between Tokyo Haneda, London and Paris for this summer to celebrate Japonismes 2018, a celebration of 160 years of diplomatic relations between Japan and France.
Yet beyond the quick slug of red or white that economy and premium economy passengers will be used to, a remarkable amount of thought has gone into these botttles.
As any regular visitor to Japan will know, wine tastes are markedly different to Western and South American tastes as expressed in wines produced in and popular in Europe, the United States, Australia, New Zealand, South Africa, Chile, Argentina, and so on.
To (perhaps over-)simplify, relatively dry whites and reds that are the big sellers in these regions are not widely popular among Japanese palates. Similarly, the sweeter varietals and blends that sell well in Japan don't match the expectations of international drinkers used to a dry Chardonnay or Sauvignon Blanc, to a tannic Cabernet or Bordeaux-style blend, or even a softer Merlot.
Both the Double "O" white and red are blends, cleverly selected and blended to appeal at the same time to international and Japanese palates, with both (according to the label) "sourcing the finest five kinds of grapes from France".
The white is dominated by 56% of Grenache blanc, a grape popular in the blends of southern France's Rhône appelations, which are often characterised as full fruity, complex and sometimes off-dry easy-drinking wines.; 27.5% of Muscat, another southern French full and fruity off-dry grape; and 12% of the aromatic Vermentino — previously Italian, as might be assumed from the name, but increasingly grown in, you guessed it, southern France. Aromatics Viognier and Gewürztraminer are topped off in 3% and 1.5% doses respectively.
Why all this blending? Says JAL, "Vermentino is used to add fullness on the mid palate. Muscat emits a fresh aroma while Viognier features a slightly tangy flavor, creating a fresh but complex wine flavor. To add a tinge of sweetness, 1.5% Gewürztraminer was added to complete the wine."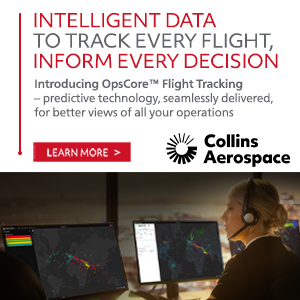 The red is similarly southern French, featuring 57% of fruity, spicy Grenache and 24% of flexible, complex Syrah (known also as Shiraz in hotter climes). The little-known Marselan (9%), Carignan (5%) and Muscat (5%) round out the wine.
For the red, JAL says, "the flavor is lifted with Marselan's rich flavor to produce a full yet soft finish on the mid palate. Syrah/Shiraz adds acidity while Carignan features a unique dry herbal flavor. To increase aroma, 5% Muscat was added to complete the wine."
As a rule, blends are generally a great idea for the aircraft, no matter whether you're up front or in the cheap seats. I often find that airlines have dramatically overspend on a big-name single varietal of Burgundy Pinot Noir or Bordeaux Cabernet-Merlot, which are tannic, watery and unfulfilling at the equivalent of 6,000-8,000 feet of desert-dry cabin air. With a blend, something is going to stand out for every palate, and the rounded, complex and generous nature of the two blends JAL's wine consultants have designed for both the red and the white make perfect sense.
Cheers to that!
Related Articles: