Travelers passing through Pittsburgh International Airport (PIT) are used to being greeted by — and taking selfies with — the colorful, lifelike statues of George Washington and former Pittsburgh Steeler, Franco Harris.
Now a third deserving figure has been put on a pedestal at PIT: legendary journalist and world traveler, Nellie Bly.
PIT and project partner Heinz History Center first announced the planned installation and unveiling of the Bly statue back in March 2020, during the annual State of the Airport event and on the 100th anniversary of women's suffrage. 
But COVID-19 and the pandemic derailed those plans by more than two years. For the reboot, PIT picked 5 May — Nellie Bly's 158th birthday — to finally welcome and install the statue in the airside terminal. 
We are excited to have another legendary figure at PIT! Today, trailblazing journalist and Pittsburgh native Nellie Bly joined Franco Harris and George Washington in our terminals on her 158th birthday. Welcome, Nellie! pic.twitter.com/RIm1N9vahJ

— Pittsburgh International Airport (@PITairport) May 5, 2022
Why Nellie Bly at the Airport? 
Bly, the pen name used by Elizabeth Cochran, was a barrier-breaking journalist and intrepid traveler who was born in Pittsburgh in 1864, the thirteenth of 15 children. 
She went to work for the Pittsburgh Dispatch (now the Pittsburgh Post-Gazette) in 1885 and moved to New York City in 1887. There she landed a job with the New York World and wrote a groundbreaking expose of the terrible conditions at a mental institution on Blackwell's (now Roosevelt) Island. Her research methods included posing as a patient.
In what some say was the first example of investigative journalism in this country, Bly wrote about the facility's poor conditions and the mistreatment of patients. Her article, Ten Days in a Mad-House, resulted in significant changes in how the public health system treated mental and behavioral illnesses. 
Bly is perhaps better known for traveling around the world in 72 days. 
In 1889 she was determined to break the fictional record of Phileas Fogg, whose journey was described by Jules Verne in his 1873 novel, Around the World in Eighty Days. 
This was before the days of commercial aviation. So, for her adventure, Bly left Hoboken, New Jersey by steamship and traveled by horse, railroad, rickshaw, sampan, burro, and other forms of conveyance to complete the trip in 72 days, 6 hours 11 minutes and 14 seconds.
Along the way she met up with Jules Verne.
Bly's travel gear and attire were also something to be admired.
In addition to the dress and coat that she wore to embark on her journey, Bly took a satchel that was just seven inches tall and sixteen inches wide – about the size of a modern-day toaster oven. She wrote that packed inside were "two traveling caps, three veils, a pair of slippers, a complete outfit of toilet articles, ink-stand, pens, pencils, and copy-paper, pins, needles and thread, a dressing gown, a tennis blazer, a small flask and a drinking cup, several complete changes of underwear, a liberal supply of handkerchiefs and fresh ruchings [pleated fabric] and most bulky and uncompromising of all, a jar of cold cream to keep my face from chapping in the varied climates I should encounter."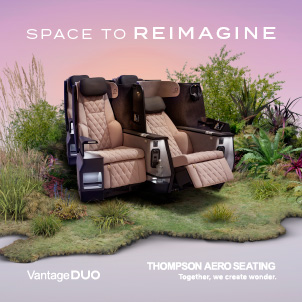 In addition to some British and American money provide by her publisher, Bly also carried a pair of earrings, two bracelets, and a gold thumb ring she wore as a good-luck charm. In Around the World in Seventy-Two Days, Bly tells the story of her journey. There's a nice breakdown of the adventure on the Heinz History Center website as well. 
After the death of her husband, Robert Seaman, Bly briefly took over as president of the Iron Clad Manufacturing Company, which manufactured a metal barrel that has become today's ubiquitous 55-gallon oil drum.
Bly acquired the patent for that invention from one her employees and also patented a milk can and a stacking garbage can, according to the American Oil & Gas Historical Society.
She later returned to journalism and reported from Europe during World War I as one of the first female war correspondents. 
Related Articles:
Featured image credited to Beth Hollerich