A complex and colorful mural now on display at Indianapolis International Airport (IND) draws on the experiences of 7,000 Afghan evacuees who journeyed to Camp Atterbury, Indiana in September 2021.
The mural tells many overlapping stories of how hundreds of thousands of lives were forever changed in September 2021. The number 15 is featured in the direct center of the artwork, signifying the weight of 15 August, the date the Taliban took control of Afghanistan.
The seven circles depicted in the mural represent transformation of life, family, peace, safety, visions of home, identity and beauty of culture.

The collaborative mural was created by Indianapolis-based muralist Tiffany Black, who worked with Zainab Ahmadi and Fawzia Abdaly, Afghan artists and evacuee guests who were advocates for women's empowerment in Afghanistan.
In addition, 57 Afghan adults and children contributed to the mural by helping to paint and providing artwork made during their stay at Camp Atterbury.
"While these guests of the Hoosier state have now found homes throughout North America, this mural remains a testimony to their collective experiences, both the initial fear and heartache, and the welcoming spirit in Indiana upon their arrival in America," said Black.
"We look forward to sharing their story across the nation, which includes their hopes and dreams for the future."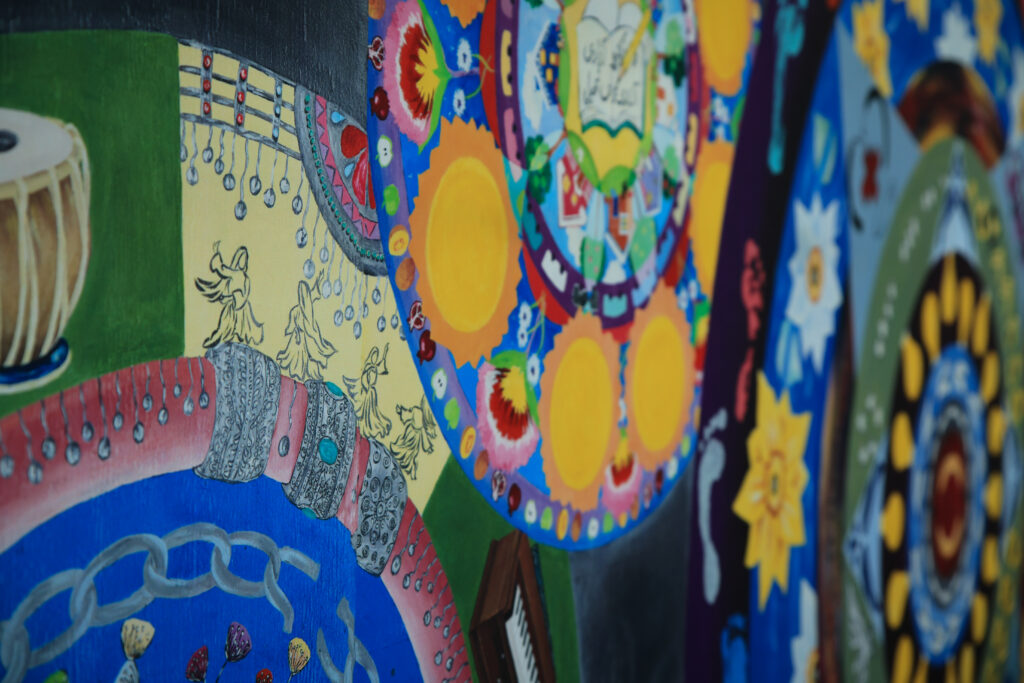 Black is also a member of Lamplighters, a group of women who worked with evacuees at Camp Atterbury. They nurture relationships built with refugees and work to enhance their welfare.
Indianapolis International Airport is hosting the mural exhibit in its public gathering space, Civic Plaza, through May 2022. IND airport has a robust art and culture program. 
"The intricate and heartfelt story this exhibit tells is exactly what our arts and culture program is all about – to share diverse experiences, cultures, perspectives and ideals via the arts," said Indianapolis Airport Authority executive director Mario Rodriguez.
"Through travel we gain experiences that broaden our perspectives and views, and for Hoosiers, the Indianapolis International Airport is a launching place for those thoughtful transformations."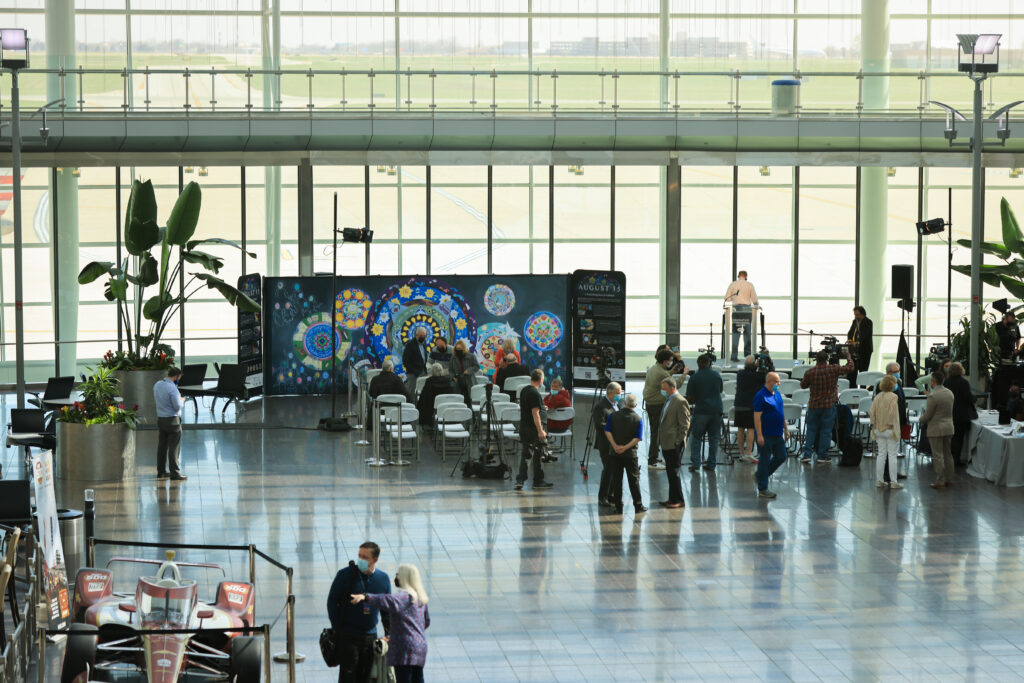 Designed as a traveling exhibit that will raise funds, the mural exhibit that will make its way across the country to be exhibited in various locations.
The original mural artwork was created as part of Operation Allies Welcome in late 2021, when thousands of refugees from Afghanistan were temporarily housed at Camp Atterbury and throughout the United States, after the fall of their government to the Taliban.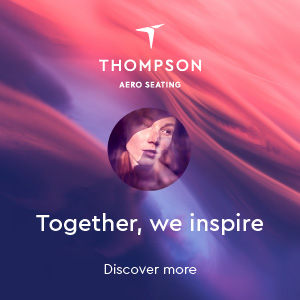 IAA funded the conversion of the stationary mural display originally unveiled at Camp Atterbury to a high-quality, traveling exhibit that can be easily transported and shared with millions of Americans.
The mural exhibit is part of the IND Arts & Culture Program that features the largest collection of local artists' work among airports in the country.
Nearly every Afghan who evacuated left family members and loved ones behind. Many in Afghanistan continue to suffer from violence and starvation.
This 15 August, the traveling exhibit will raise funds for Open Hands for Children, delivering food and other necessities directly to Afghan children in need. Prints of the mural may be purchased to assist in this effort.
Related Articles:
All images credited to Kelly Lynn Photography, courtesy IND Airport