The latest addition to the new family of Geven seats is a fixed-shell 'Premium Plus Economy' seat for widebody aircraft, doubling as business class on narrowbodies.
Called Forma, the seat joins Geven's next generation family of seating which comprises the enhanced comfort long-haul economy class seat, Elemento, and Forma's baby sister, Materia, a compact business class seat for short-haul and premium economy for long-haul.
Each member of the family was created around the needs and anticipated preferences of the passenger, with a key focus on comfort. The patented Wave Pressure Release System is just one of many other unique patented features of this new family of seats.
The seating range will be completed with a new full-flat business class seat due to be launched in the coming months.
Advantages to passengers
Forma, like other seats in the family, uses cutting-edge technical solutions to allow enhanced living space and high levels of comfort to be built into each seat.
Our design philosophy is centered around the customer and their hierarchy of needs whilst onboard an aircraft. Comfort and personal space are always primary requirements, regardless of the duration of a flight and therefore our focus was to exceed expectations in these aspects.
The innovative use of materials and technologies may not be immediately apparent on sight but the patented Wave system in the seat pan is the first of a kind and provides an enhanced experience for passengers. Composite materials have been put to new use to reach ergonomic and light weight profiles. These new technologies, combined with the Wave pressure release system, allow the passenger to achieve a superior position in recline with better support for lumbar and for legs.
Specific features relating to the new Forma seat include:
Fixed shell seat back in the Forma seats creates a fixed separation between rows for additional privacy and optimize the layout seat accommodation (no need for extra space on last row)
Central Console provides generous storage space for items such as headphones, water bottles, PED, etc.
A generously sized table and additional surface for cocktails supports cabin service associated with this customer segment.
Elevated footrests and foot wells allow the passenger to achieve an optimum position of comfort and sense of personal space.
Elegant sculptural shaped wrap around privacy screens at head height allow additional privacy in addition to the fixed shell seat-back.
The passenger-centric philosophy extends to a range of passenger features found in the family of seats including:
Smooth and comfortable seat "kinematics"
Zero gravity relax position
Multi-device PED holder
Individual reading lights
Ambient lights
New cushion technologies are embedded within each design
Class-leading monitor sizes for inflight entertainment with careful positioning of sockets, cup-holders, bi-fold tables, literature pockets and other storage solutions contribute to an enhanced passenger experience.
The result is an improved passenger comfort as passengers increasingly look for choice and options to personalize their journeys.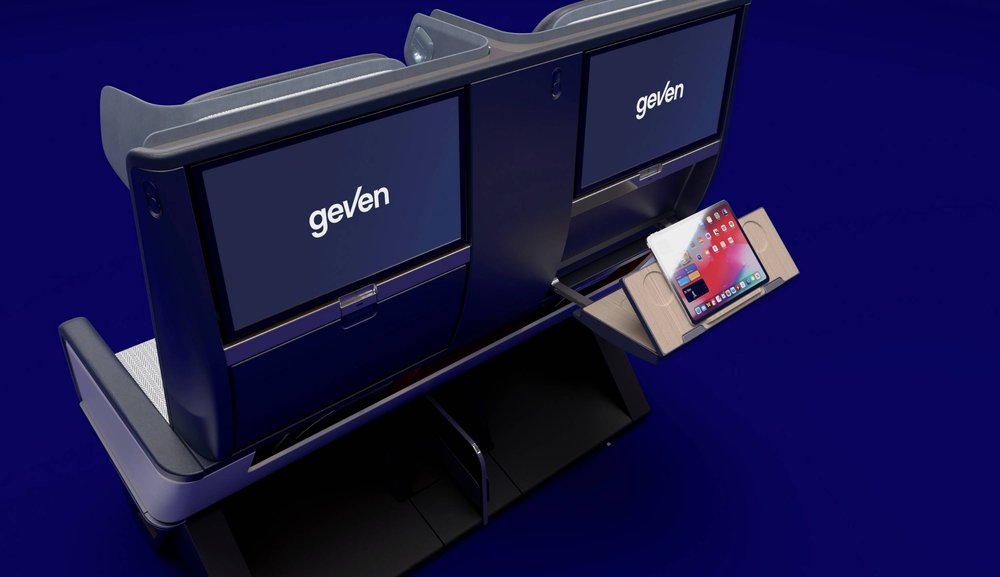 Advantages for airlines
Having a family of seats that span different classes gives airlines additional choice and a unique set of possibilities, making Geven the go-to partner for linefit and retrofit projects.
The family of seats allows a consistent design language to be used throughout the aircraft interior. The combination of seat options from a single seating manufacturer facilitates the application of branding and creates an elevated aesthetic and clean line of sight through every perspective of the interior.
At a time when the distinction between aircraft type and distance are increasingly blurred, Forma and the other seats provide new choices for airlines for application in narrowbody or widebody fleets. With a new focus on Premium cabins from the point of sustainability and revenue both Forma and Materia provide different options for airlines – for example, business class on short haul or premium economy on long-haul. Furthermore, the innovative structural design of the seats has enabled a 18% weight reduction, supporting efficiency and sustainability goals.
The easing of travel restrictions after two years of disruption represents an opportunity for aviation, but in that time, there has also been a reset in passenger expectations. Requirements around comfort and personal space have become ever more important and therefore airlines will need a more segmented offering where passengers can select the features important to them.
The new offering from Geven, expanded with the addition of Forma, provides this menu of options for airlines. The innovation ensures that comfort is never compromised – regardless of cabin.
In summary the benefits for airlines include:
A consistent approach to design across cabins and a cohesive visual transition from economy through business class.
An enhanced passenger experience on both short and long-haul flights.
Customization options according to airline brand requirements
Configuration for different aircraft types and on narrow and wide-body fleets.
An enhanced sense of quality based on Geven's reputation for Italian design and craftsmanship.
About the collaboration
The products have been developed by Geven, the aircraft seat and interiors supplier based in Naples, Italy, renowned for innovation and refined engineering in aircraft seating. Geven has partnered with PriestmanGoode, the design studio dedicated to designing a better future – in aviation and in other transport sectors. The partnership has benefitted from the combined technical experience, design knowledge and insights into the latest trends in passenger experience across a range of transport settings.
What's next?
A fourth seat, designed with the same principles, for business class cabins is currently under development and the planned lie-flat bed will complete the family of seats.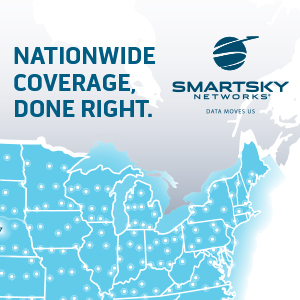 About Geven
Geven is an aircraft seats and interiors supplier based in Naples, Italy. Reliability, dedication and professionalism make Geven an undisputed and renowned player in the circle of great leaders in the aircraft seating and interiors manufacturing industry. By constantly innovating, and refining engineering acumen and industrial progress Geven continues to grow.
About PriestmanGoode
PriestmanGoode is a design studio dedicated to designing a better future. The London and China-based company specializes in human-centered design and improving customer experience on large scale projects in infrastructure, aviation, transport, hospitality and product design. Their work is used by millions of people around the world, every day.
All images credited to Geven