Finnair's new nest-like, no-recline business class seat— which takes its inspiration from lounge furniture and is a finalist in the 2022 Crystal Cabin Award competition — plus the carrier's brand new premium economy and refreshed economy cabins for long-haul aircraft are coming to its daily non-stop flight from Helsinki to Chicago.
"Today, Finnair is pleased to announce Chicago as the next route of the airline's new, spacious long-haul experience, featuring a brand-new business class and exciting new premium economy cabin," says a Finnair spokeswoman.
A flight search on Finnair's website shows one-way fares for a 3 June Helsinki-Chicago flight aboard the refitted, three-class Airbus A330 starting at EUR 4907.19 for business class, whilst premium economy fares start at EUR 2463.19.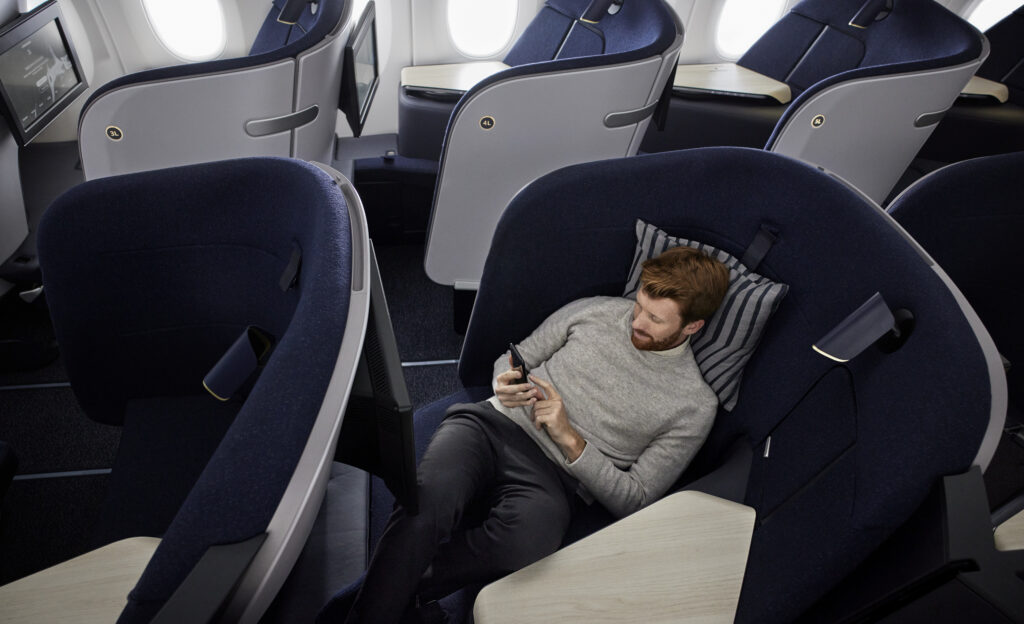 The Finnish flag carrier in February revealed it was investing EUR 200 million in a two-year cabin renewal program aimed at enhancing the passenger experience on its A350s and A330s.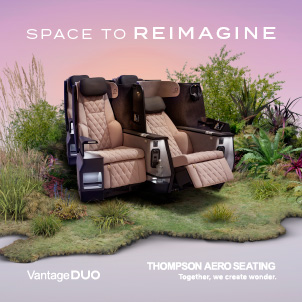 The business class seat is a new kind of contoured fixed-shell platform, arranged in a 1-2-1 configuration on both the A350 and A330. According to seatmaker Collins Aerospace, the concept — called AirLounge — was originally conceived by PriestmanGoode of London, and was further developed by Collins, with customization and final design execution by Finnair and its appointed design partner, Tangerine.
"The seat's innovative fixed contoured shell with no recline enables a wide variety of sitting and sleeping positions: passengers can sit at different angles, rest their feet on the ottoman or use infill panels to create a large flat surface," explains Collins in an online newsroom post.
"A mattress and duvet turn the space into a comfortable bed, and cushy pillows can be used to relax in a variety of sitting positions. The high cocoon like shell of the seat provides privacy, while the divider between central seats can be lowered when traveling with a companion."
In cooperation with Finnair, PriestmanGoode and Tangerine, Collins submitted AirLounge for consideration in the Crystal Cabin Awards; the product was later named a finalist. The winners of the CCAs will be announced this month at a special ceremony in Hamburg during the week of the big Aircraft Interiors Expo.
Meanwhile, Finnair is also launching HAECO's Vector Premium platform as it introduces premium economy on long-haul routes including its daily Helsinki-Chicago fight. The seat is offered in a 2-4-2 configuration on the A350 and 2-3-2 on the A330.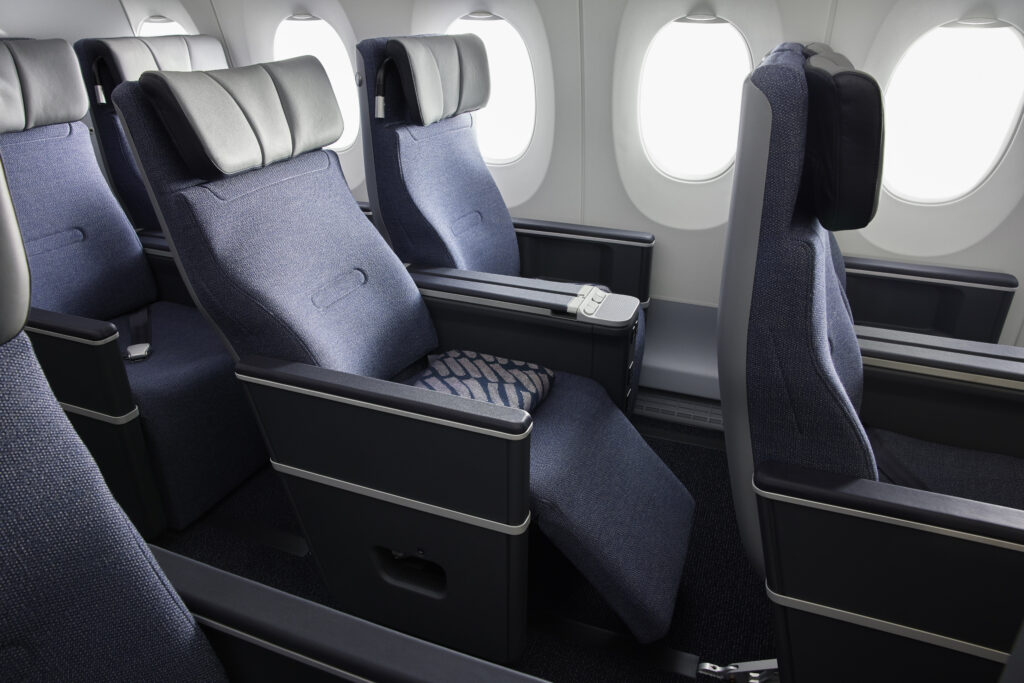 The full experience, complete with renewed service concepts and a refreshed economy class, has been available on select routes across Finnair's long-haul network including Chicago, Dallas, New York and Singapore since March.
But Finnair's daily Helsinki-Chicago route will now to be served with the new products, says the Finnair spokeswoman today.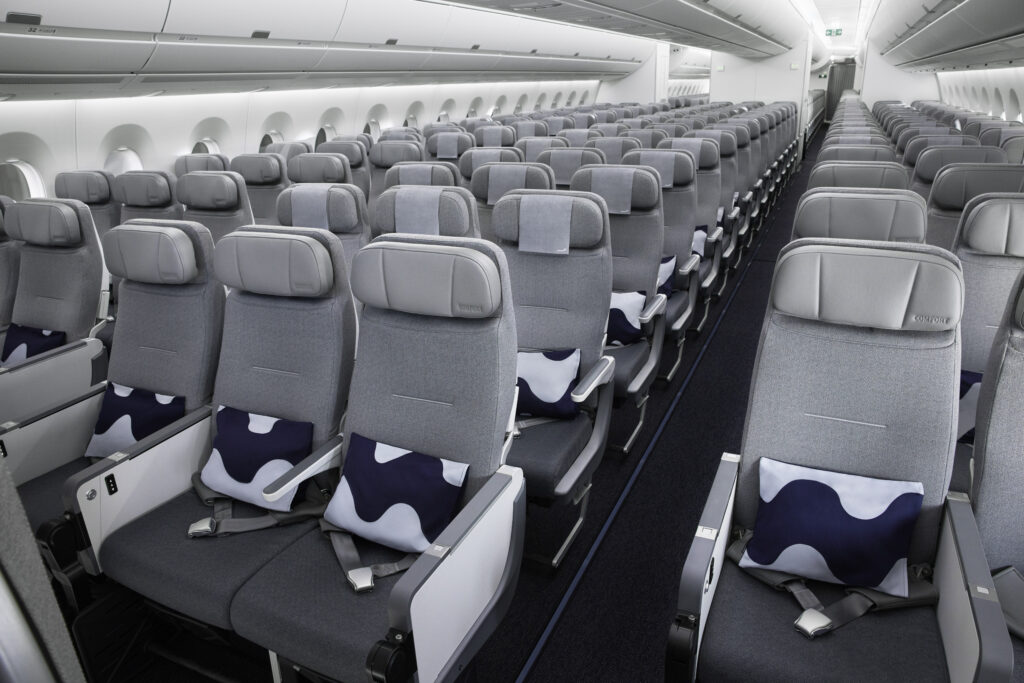 Related Articles:
All images credited to Finnair