What a delight it is to find an Airbus A350 on a three-hour flight within Europe! Flying me back from a day of interviews in Helsinki, Finnair's newest widebody was a real delight. The airline tells me that the reason for the three-hours-each-way hop to and from London is principally cargo, but the plane was chock-full of passengers on the day I flew — perhaps because this relatively civilised 0800 departure from Helsinki gets into London at a business-friendly 0910 to allow passengers a full day in the Big Smoke, enables a wide variety of connection options over Heathrow to parts of Europe where Finnair doesn't fly, and also provides some London-bound traffic from Finnair's secondary city market niches in China and Japan.
If you buy into the Finnish calm Nordic branding — and, frankly, I do — the seat and cabin are a sea of harmonious whites and greys, accented with blueish mood lighting. It helps the overheads pop with a bit of colour, as do the lime-green Marimekko pillows, although the latter could perhaps do with a bit of a colour update since Finnair has been using the same green accents for over half a decade now.
Thinking about the hard product, Finnair unwisely bought into the OEM hype about omitting the centre bins to create an airy feel, which led to a bit of a baggage scrum since business class passengers are allowed two bags each. It's an especially unwise choice for an airline with a large proportion of connecting passengers, since flyers will want to bring slightly more carryon luggage to pack a change of clothes and a few necessities for a shower in Helsinki.
The seat itself is a fairly barebones version of the Zodiac Cirrus product. There are notable omissions compared with other airlines' versions, though, particularly a legrest and any kind of closable cabinet in the side stowage zone. Rather, the seat pan extends to meet a larger than normal ottoman. This isn't entirely successful in relaxation mode, even for this 6'3" traveller, and given Finnair's exposure to east Asian markets where legrests and footrests are particularly popular owing to lower average heights (and thus leg lengths), this feels like a miss.
The low-power USB socket was, frankly, useless, so I was grateful for the AC power socket. The feeble economy in-ear headphones (longhaul gets better cans) felt particularly cheap; even a pair of cheap headphones with my own one-to-two prong adaptor sounded notably better. The inflight entertainment system was swift and responsive, although it lacked in quirky, unique, snackable content that is in demand these days.
A free hour of wifi over Panasonic's Ku-band network was very welcome indeed, with decent speeds matched by my real-world experience — and I was delighted by Finnair's thirty-second seat-and-last-name login. It did strike me, though, that a quick glance at the manifest or a fellow traveller's boarding pass could have given an unscrupulous passenger extra time.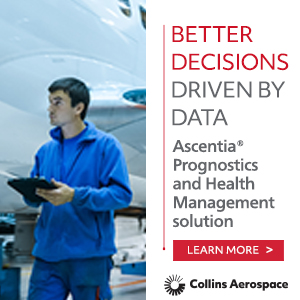 Breakfast was more than ample, feeling more longhaul than shorthaul — a real triumph for Finnair, frankly, given that most passengers will have left home before breakfast o'clock. It included my favourite Finnish brekkie treat, the delicious Karjalanpiirakka rice-filled rye pastry from Karelia, as well as a very tasty full hot meal, yoghurt and a fresh fruit plate. Amidst the intra-Europe comparison, I didn't mind the plastic packaging, since it kept the fruit juicy, but it's an option for an upgrade.
The Finnair flight attendants were efficient, mumsy and hospitable, plying me with a glass of Champagne at a very early hour for my body clock, but also keeping my coffee cup and water glass refilled. I delighted, as ever, in Finnair's signature Tapio Wirkkala Ultima Thule glasses.
All in all, getting an A350 on a three-hour flight within Europe was a dream. Finnair might want to look at adjusting some of the soft product like the headphones, but the #PaxEx is already so far ahead of the rest of the Eurobusiness market that it may well not feel the need — for this flight. The question is whether it wants to make some needed upgrades to the hard product for the longhaul market where these A350s are truly aimed.
John Walton was a guest of Finnair.
Image Gallery:
Related Articles: