Flair Airlines on 1 June took to Twitter to declare a simple "We're here…still" after the Canadian Transportation Agency (CTA) determined that the Edmonton, Alberta-headquartered carrier is indeed Canadian. 
The CTA had questioned Flair's ownership status due to its relationship with 777 Partners, a Miami-based investor and aircraft lessor which has leased 13 Boeing 737 MAX twinjets to the airline. 
On 3 March, the regulator issued a preliminary determination that Flair may not be controlled in fact by Canadians. Later, in its response to the agency, Flair included amendments to its shareholders agreement plus a promissory note governing the debt arrangement between Flair and 777. 
The CTA was satisfied, announcing on 1 June that the airline had "addressed the concerns" raised by its preliminary determination.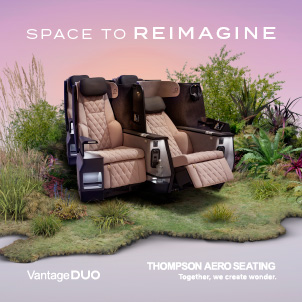 The news is a win for Canadian travelers who are eager to see more competition and choice in the aviation market. 
Flair's new MAX aircraft, meanwhile, are supporting the airline's expansion, including from both Edmonton and Vancouver to Puerto Vallarta, Mexico and between Toronto Pearson and Chicago O'Hare.
In Canada, new service from Kitchener-Waterloo to Montreal begins on 7 July.
From a PaxEx standpoint, Flair mainly offers a bare bones passenger experience. But the carrier did announce last month that it has partnered with national subscription-based television network Super Channel to offer IFE programming, via its app.
Related Articles:
Featured image credited to Jeremy Dwyer-Lindgren