Breeze Airways' announcement last month that Viasat's satellite-based inflight connectivity will power its new Airbus A220 fleet perhaps wasn't the biggest surprise, given that founder David Neeleman's airline in Brazil, Azul, went that route — and Azul has been gushing about the service. And of course, JetBlue is credited with having set the standard for free streaming with Viasat.
But what about Breeze's Embraer E190/195s? Will they really remain disconnected, especially when the carrier is vowing to prioritize the digital experience?
During an interview with Neeleman in Charleston, South Carolina, your author put the question a little more bluntly: have you given any thought at all about doing something cheap and cheerful like an air-to-ground (ATG) system on the E-Jets?
Neeleman responded: "Flights are no more than two hours, so they are pretty short. We are going to do a lot more charter with those airplanes. So, I think it makes sense to do that for the sports teams and stuff and it may make sense to put on something cheap and cheerful."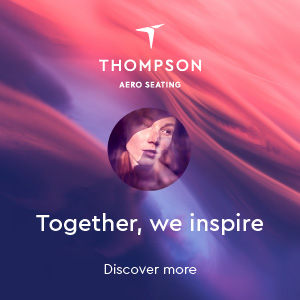 Naturally, this could take the shape of any number of systems, such as Viasat's Ka E-Jets package already in play at Azul and JetBlue, or indeed other current GEO satellite connectivity solutions, though Neeleman in a separate line of conversation noted that such satcom solutions aboard narrowbodies are not cheap. "It's several hundred thousand dollars or half a million to install it. It's not cheap."
In ATG, Intelsat has through its arrangement with Gogo Business Aviation exclusive access to Gogo ATG services for the commercial market in North America, and SmartSky Networks is now available for airlines. Intelsat may face some hurdles of preconceived notions at Breeze as Neeleman seemed less keen on Gogo's commercial satcom service, noting the loss of contracts at Delta, American, and United, which pivoted to Viasat.
Given the parallel progress being made in LEO satellite constellation buildouts (OneWeb and Starlink) and those in the works (Telesat Lightspeed and Project Kuiper to name but two) as well as developments in electronically steerable and hybrid antennas to support such networks, we would be foolish not to consider the possibility that nextgen solutions are also under consideration.
Related Articles: