A new Viking raider is charting a course across the Atlantic. Following in the footsteps of predecessors including Norwegian, Norse Atlantic Airways (Norse), a Norwegian airline start-up, is preparing to launch "affordable" flights on transatlantic routes this spring.
Norse was established in February 2021 by Bjørn Tore Larsen, who anticipates that pent-up desire for both business and leisure travel in 2022 will drive demand for Norse from cost-conscious travellers.
Initial flights will be from Oslo to cities in the US, including New York, Los Angeles, and Fort Lauderdale, Florida. Whether or not these services will launch by the second quarter of 2022 remains to be seen. Norse says its launch plan reflects the uncertainties associated with new COVID-19 developments and travel restrictions.
But one big hurdle has been surmounted; the carrier received its air operator's certificate (AOC) from the Norwegian Civil Aviation Authority in December 2021.
Norse has agreed to lease fifteen Boeing 787s, including 12 of the 787-9 variant and three 787-8s. It appears that nine of these aircraft, leased from AerCap, were previously used by Norwegian for transatlantic services. The six others are leased from BOC Aviation on a "power by the hour" basis. The first aircraft was delivered on 20 December, with deliveries continuing through April 2022.
Norse states that it is "inspired by the Norsemen and Norsewomen who traveled and explored the world with their state-of-the art longships," and "will give people the opportunity to explore other continents by offering affordable flights on board modern and more environmentally friendly Boeing 787 Dreamliners." This legacy will form part of the carrier's brand identity, utilising a stylised Viking longship prow as its logo, inspired by the Oseberg ship, and aircraft names drawn from Norwegian national parks.
The development of a strong identity that celebrates the airline's Norwegian heritage will be welcome and will help to set it apart from other carriers in the competitive transatlantic market.
Competitors such as Icelandair have capitalised on this Viking connection to great effect, whilst other low-cost carriers such as Norwegian have been seen as lacking in showcasing their Nordic roots.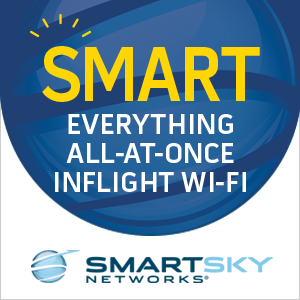 Norse also plans to develop a presence in the UK, having signed agreements with the British Airline Pilots Association (BALPA), promising hundreds of jobs and growth to the UK aviation sector. London Gatwick has been home to a variety of low-cost transatlantic carriers over the years, stretching back as far as Laker Airways in the 1970s.
If this seems like Scandinavian déjà vu, there are a lot of parallels to Norwegian's previous long-haul operations, which centred around 787s offering low-cost transatlantic flights including from a London hub. Indeed, Norse's senior team includes people who previously worked for Norwegian. The passenger experience (PaxEx) onboard is likely to be similar. Norse is promising on-demand food and entertainment, USB charging and inflight Wi-Fi (Norwegian previously offered Inmarsat's GX connectivity through Collins Aerospace.)
Norse believes its leanness and lack of prior financial obligations set it apart from competitors. It has strong staff resource options, including pre-hire agreements with the US flight attendants' union AFA-CWA.
"Norse expects to create a minimum of 700 flight attendant jobs in the US and agreed to union neutrality with joint application for certification by the National Mediation Board once the flight attendants demonstrate majority interest in representation with AFA," says the carrier in a statement. It is keen to avoid the disputes that dogged Norwegian. However, Norse's emphasis on the "modern" 787, which is now 11 years old, may not wow the aviation savvy quite as much as Norwegian's fleet did in the mid-2010s.
The transatlantic market has seen many airlines rise and fall, from the legendary Pan Am to Norse's Scandinavian predecessor, and the ultra-competitive nature of services means there is little room for manoeuvre. Norse's foundations will indeed need to be strong to weather the inevitable storms it will face battling over the waves to build a sustainable transatlantic network. Moreover, the ongoing pandemic emergency, which has massively affected the aviation sector, continues to create uncertainty about the timeline for a full industry recovery.
Related Articles:
All images credited to Norse Atlantic Airways