It's always fascinating to see what an airline is doing with the cabins and passenger experience onboard its new aircraft, especially a niche carrier like Caribbean Airlines — the state-owned carrier of Trinidad & Tobago, which also serves as the flag carrier of Guyana and Jamaica — which has just started operations of its first Boeing 737 MAX 8.
In the case of the 737 MAX, in the context of delays, cancellations and opportunistic sales, these cabins and how airlines present them are even more interesting to note, particularly when a carrier decides that it's not going to use the word "MAX" anywhere on its new information page outlining the aircraft to its passengers.
Referring throughout to only the "737-8", Caribbean focusses on fuel efficiency, onboard noise and reduced environmental impact, as well as what Caribbean Airlines chief executive officer Garvin Medera calls "an upgraded level of comfort in both the business class and economy cabin, including in seat power for mobile devices, a new sky interior, sleek modern seats and much more."
(Boeing, of course, delivered the first Sky Interior on the 737NG more than a decade ago, in October 2010, although Caribbean Airlines' 737-800 aircraft are older than that.)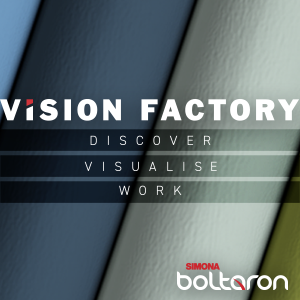 Within the cabin, Caribbean Airlines has retained the relatively low density of its 150-seater 737-800 aircraft, with just 160 seats on its 737 MAX 8.
Up front, four rows of recliner seats — which look very much like the popular Collins MiQ seat that has come to dominate the category — offer business class in the usual 2-2 configuration.
That's an extra four seats over the older aircraft, at the expense of the extra-legroom economy Caribbean Plus section.
These are in a relatively staid dark grey leather, with grey thermoplastics, and a notably interesting privacy divider between each seat in the pair.
Caribbean says that these offer 45" of seat pitch, which is a good ten inches more than most modern recliners in a shorthaul business class.
These seats feature Panasonic Avionics inflight entertainment, the IFE provider is quick to highlight, with 13.3" seatback monitors and handsets offered in business class.
The seats in rows behind the business class curtain have to BYO (bring your own) when it comes to screens to watch the streaming inflight entertainment, branded as "The New Caribbean View".
These seats come with personal electronic device holders, as well as USB-A throughout. Business, Caribbean Plus and exit rows also get AC power sockets.
Behind business come six rows of Caribbean Plus, the 35-inch-pitch extra legroom economy section comprising some 36 seats, which are marked with a lighter lilac headrest to distinguish them from regular economy class seats. These come with two inches less pitch than the older aircraft.
Two emergency exit rows, with their 38" of pitch, and the rest of the 108 economy class seats at 30" pitch then follow through the back of the aircraft, in a deep purplish blue accented on the side of the headrest with the airline's cheerful, bright secondary colours of pink, orange and yellow. That 30" is down from the 32"/33" advertised for economy on the airline's older 737-800s. 
While the real-world videos seem to have been taken with the lights in full-on white mode, the cabin renderings suggest that care has been taken with the mood lighting in order to wash the cabin with LED lights to match the time of day and the phase of flight.
All in all, it's a very good business class, decent extra-legroom economy and about average economy class offering for the region. Caribbean Airlines has plans to add twelve MAX 8 aircraft to its fleet, and expects to have fully replaced its eight 737-800 aircraft by July 2022.
Related Articles:
Featured image credited to Caribbean Airlines