The UK government is considering mandating that airlines provide wheelchair users and PRMs with "the full amount of compensation" for any damage caused to their wheelchair or mobility scooter during a domestic UK flight. Part of a bevy of new ideas aimed at reforming UK policy on a range of air passenger rights issues, the proposal comes as welcome news to disability advocates.
"Having your wheelchair or mobility aid lost or damaged by an airline doesn't just put a damper on a holiday. It can mean a total loss of independence and mobility. Much more needs to be done to safeguard against this, including fair recourse to compensation for disabled passengers," said Caroline Stickland, chief operating officer of Transport for All, a pan-impairment group striving to increase access to transport and streetspace across the UK.
"We welcome these proposals and hope they mark the start of further positive changes in this area so that disabled people, whatever their access requirements, can travel with security and confidence when using airlines."
Under legacy rules, airlines are not mandated to cover the cost of repairing a wheelchair or mobility scooter, even if the device is damaged while in their care. That would change under this new proposal.
Additionally, the UK government is mulling amending compensation processes available for delayed UK domestic flights to create what it believes will be a fairer model. Passengers would be able to claim compensation based on the length of the flight delay and linked to cost of travel rather than having to meet a certain threshold, which is currently a three-hour delay, it said.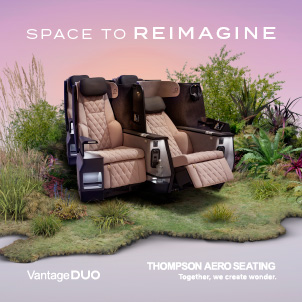 It is also eyeing the possibility of mandating that all airlines be part of the aviation Alternative Dispute Resolution (ADR) scheme, which would give consumers a route for escalating complaints that cannot be settled between the consumer and airline without needing to go to court. The goal is to help those who are struggling to get refunds when they are entitled to them.
Moreover, the UK Civil Aviation Authority (CAA) would be armed with the power to enforce consumer protection law, with the ability to directly level fines at airlines for breaches where appropriate. ​
Some of these measures are characterized by government as being made possible by the island nation's departure from the European Union. "We're making the most of our Brexit dividend with our new freedoms outside of the EU and this review will help build a trustworthy, reputable sector," explained Transport Secretary Grant Shapps in a statement today.
The UK CAA said it will respond to the consultation in the coming weeks. Meanwhile, the government is seeking comment on its proposals, and is directing consumers to share their thoughts via email.
Related Articles:
Featured image credited to istock.com/Cunaplus_M.Faba