Safran has placed one third of its legacy Zodiac Aerospace businesses under review, the French multinational corporation confirms. The portfolio assessment could lead to further divestments and bolt-on acquisitions.
A tier-1 supplier of engines, systems and equipment in aerospace and defense, Safran added profound aircraft interiors content to its portfolio in 2018, with the acquisition of Zodiac.
It now offers interiors under the Safran Seats and Safran Cabin brands.
"A portfolio review, conducted after three years of experience since their acquisition, concluded that 70% of the former Zodiac Aerospace businesses are core and 30% under assessment," confirmed management in a recent update to investors.
The company nonetheless remains optimistic about the future of interiors. In terms of margin recovery, Safran Seats and Safran Cabin are both expected to reach breakeven in 2022 and achieve double-digit profitability by 2025, despite the crushing impact of COVID-19 on aviation.
"With strong market shares, innovation-driven growth and customer confidence restored, both businesses are ready to take advantage of the recovery of a severely hit market," said Safran.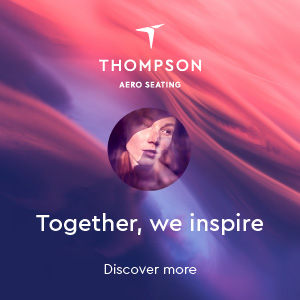 "The successful transformation achieved in both businesses has allowed [us] to drastically improve their breakeven points through site closures, an increased share of cost competitive countries and headcount reduction," continued Safran in reference to Safran Seats and Safran Cabin.
The company believes it is now well positioned to benefit from airline traffic growth and new aircraft deliveries, notably in narrowbody applications. For example, it counts Breeze Airways and flydubai among its customers for new seats and retrofittable IFE, respectively.
By division, Safran's recurring operating margin growth by 2025 is expected to be 10% for aircraft interiors; 15% for equipment & defense; and above 20% for propulsion.
Together with GE, Safran builds the LEAP engines for the Boeing 737 MAX, Airbus A320neo and Comac C919 aircraft via their CFM International joint venture. The company said it is ready to deliver the second ramp-up of the LEAP engine with a doubling of production from 2021 to 2023.
Related Articles:
Featured image credited to Safran