Low-cost carriers like easyJet offer cheap and efficient transport, but generally are not known for going above and beyond in terms of service. With Covid-19 restrictions making travel more difficult, is the no-frills passenger experience too threadbare to cope?
On a recent evening flight out of London Gatwick Airport, I was impressed by easyJet's ability to manage health and safety protocols efficiently and still maintain a good service.
Gatwick, the UK's second largest airport, is currently operating at significantly reduced capacity. A single terminal, the North Terminal, is the only one operating. The South Terminal, which is closest to the rail station, is closed.
It seemed strange at first that the terminal furthest away was open, but given that easyJet is based in the North Terminal, and operates the most flights out of Gatwick, I assume a decision was taken for all airlines to be stationed there during these pandemic times.
EasyJet dominates the North Terminal with expansive check-in zones and automated bag drop. In pre-Covid times, check-in is usually efficient but very busy, so I was not sure what to expect given the increased flying regulations. But check-in was flawless.
The airport was eerily deserted, so there were no queues anywhere.
The airline has also put in place a new Covid-19 document check system before you approach bag drop and check-in. An agent inspects your health declaration and locator forms, which must be presented as well as your e-ticket or reservation details.
This means that you cannot check-in without having all the necessary documents in hand — an excellent system which avoids long queues at the counters.
All of my documents were in order, and I received a paper ticket to confirm that I was "good to travel". I reckon this system will ensure that the process remains efficient even when traffic picks up.
Overall, the check-in process — including the document check and bag drop — took 10 minutes. Security followed, which traditionally can take anywhere from five minutes to an hour at Gatwick. Fortunately, I was through in moments!
It was strange to see such a huge airport nearly devoid of activity. All the lounges and most shops were closed, leaving just the Wetherspoon's pub, a gin bar, and some overpriced newsagents available for refreshments and shopping. I head to the gate area.
But before entering the gate area, there was some queuing to process Covid-19 documents. Since I already had my "good to travel" ticket, I sailed to the front of the line and was permitted to proceed to the gate.
Featuring high ceilings, the gate area has the appearance of spaciousness. But it quickly became crowded, with people standing and sitting on the floor.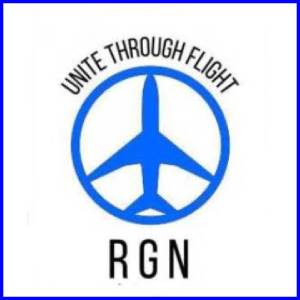 Priority passengers who had paid for "speedy boarding" were called first. This privilege is offered, for example, to those who book exit row seats, and to members of the easyJet Plus loyalty program. I quickly boarded the flight.
No antibacterial wipes or gel were offered by the crew to passengers. I installed myself in seat 1C, which is the latest Recaro slimline model. This bulkhead seat is billed as offering extra legroom, and it made good on its promise, offering ample legroom for my 193cm (6'4") height.
Following takeoff, however, I began to question my choice of seat. The airline did not appear to be employing any onboard social distancing rules, and there were a lot of people queuing nearby for the forward lavatory. I felt very hemmed in and exposed.
The meal service began. It's billed as easyJet's standard onboard bistro menu, but the aircraft had not been stocked with ice, so all drinks were warm. Disappointed, I made do with the water I had purchased in the terminal.
Throughout the flight, the crew kept bright lights on in the galley area, which were angled so that they beamed into the cabin. This was very distracting, and I ended up using an eye mask to shut out the light.
As we descended into Lyon, after roughly 1h10 in the air, I did notice that my legs ached from sitting in the seat. Appreciating that I'm a very tall, long-limbed passenger, the actual seat did not feel very ergonomic to me.
On balance, I found flying out of Gatwick with easyJet to be a simple and efficient experience. And in many ways, it was superior to the pre-pandemic easyJet experience. I was grateful that the airline had thoughtfully ensured a quick and relatively painless process for check-in and boarding.
I arrived feeling relaxed. An ice-cold gin and tonic onboard would have been nice though.
Related Articles:
All images credited to the author, Fintan Horan-Stear