Prior to the COVID-19 pandemic, one of the routes I frequented the most was New York LaGuardia-Washington Dulles. These short-hop flights — almost always operated by a small CRJ or maybe an Embraer E170 — were generally pretty unreliable and frustrating. When I saw that my first pandemic-era flight on the same route would be operated by a mainline United Airbus A319, I almost didn't believe it.
United's mobile app and website are generally regarded as being extremely robust and user friendly, but I experienced a few hiccups leading up to the flight. The app couldn't decide whether my flight was going to be operated by the scheduled A319, or if a larger A320 would be subbed in. In the end, that doesn't really matter since both types are nearly identical, but the discrepancy was a little odd.
The night before my flight I was also sent many gate change notifications, including several notifications with a gate assignment of "N/A" or "HOLD." In instances where there is so much variability in gate assignment, perhaps United would be better off withholding that information until the day of the flight.

United is one of a handful of airlines operating from LaGuardia's new Terminal B, and I'm still in awe at the Headhouse and how it is such a dramatic departure from the old LaGuardia. Security was swift and I proceeded to the main departure hall.
I arrived about 25 minutes before boarding began and decided to check out the recently reopened United Club using a one-time pass a friend had given to me.
The large space was occupied by only a few people, which is not entirely unexpected for a slow Thursday morning.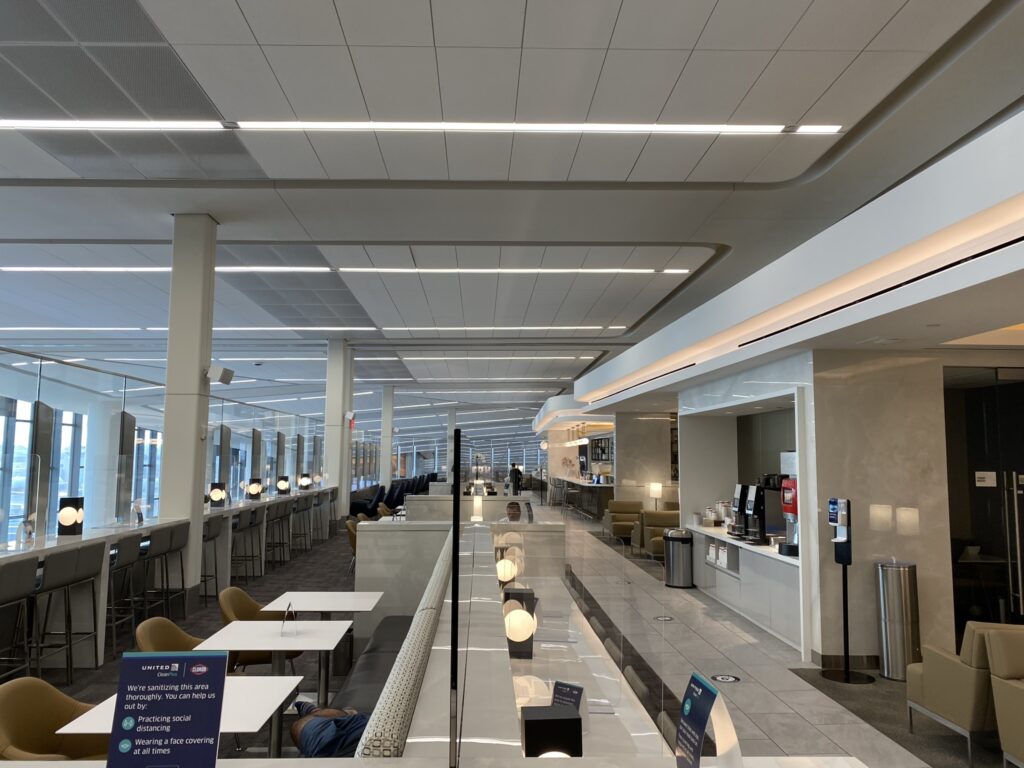 To my surprise, however, United was actually offering not just fresh food, but hot food as well!
These days, as airlines work to recover from the COVID crisis, and embrace low-touch operations, fresh food options onboard can be hard to come by. That's why it was great to see United offering hot breakfast sandwiches and individually wrapped waffles at its lounge. By no means did this make for the best breakfast available in the terminal, but having something decent is certainly better than nothing.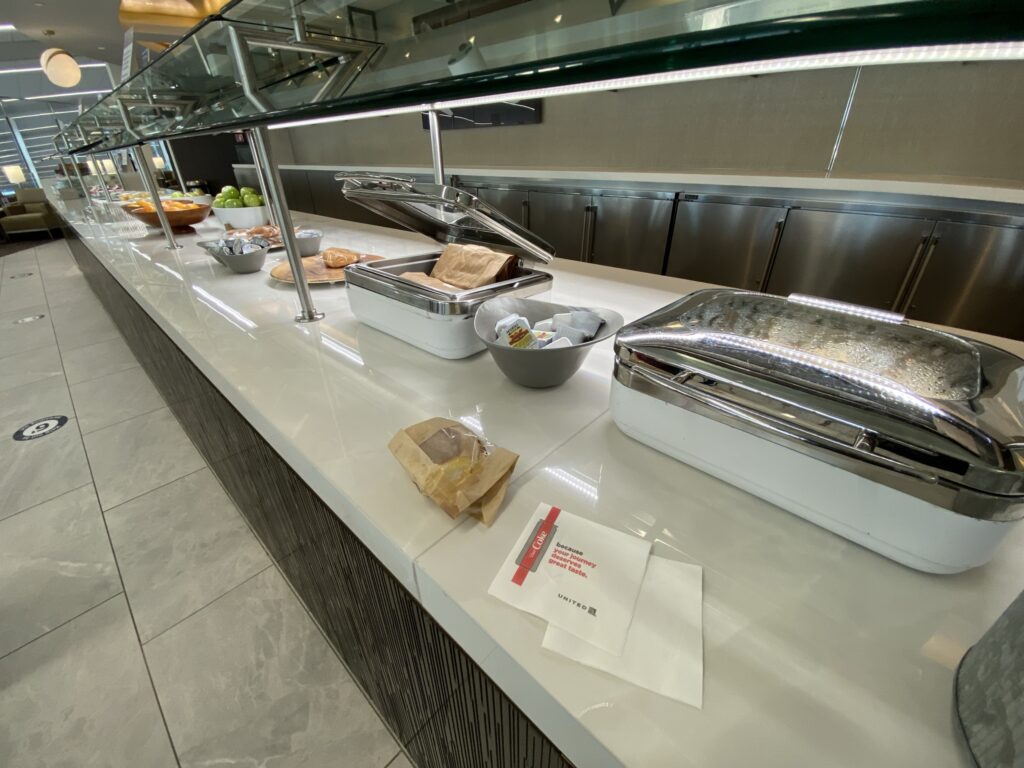 Boarding the flight was uneventful, and I found my regular economy class seat aboard United's newest Airbus A320. The interior matches every other United Airbus narrowbody. It's sufficient, but does not provide an experience that facilitates a 'bring your own device' entertainment model — i.e. the current model employed on most of United's narrowbodies.
While United offers Panasonic Avionics' wireless IFE and connectivity on its Airbus fleet, the carrier does not make an effort to ensure that the viewing experience is optimized with eye-level device holders on the twinjets.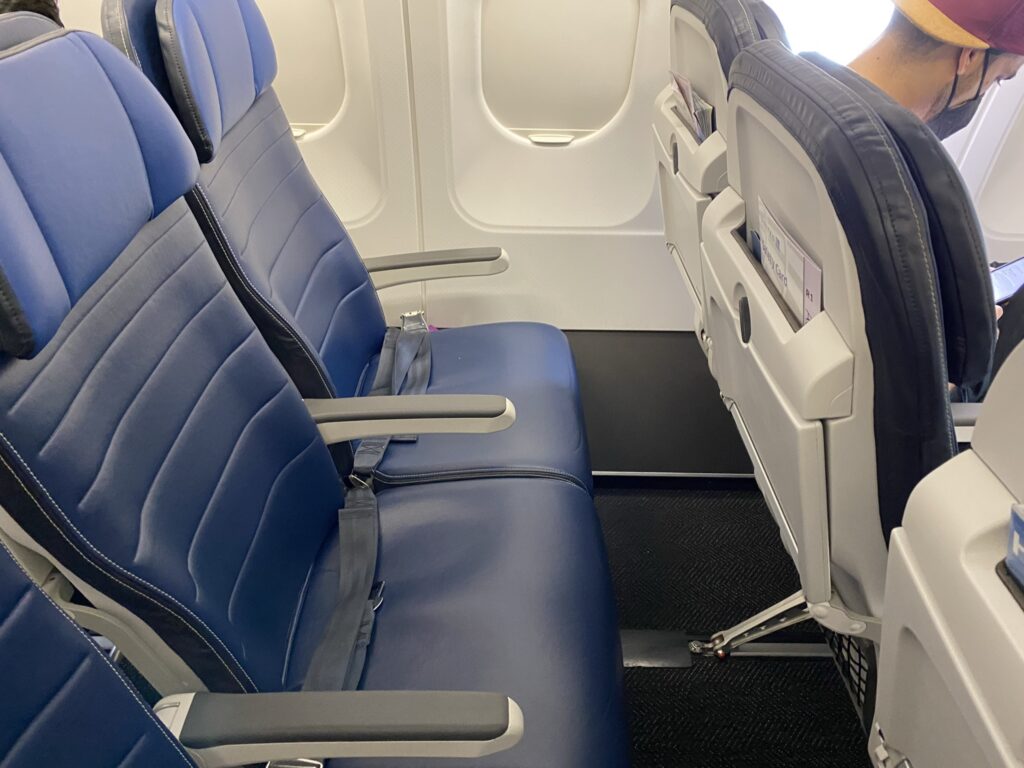 Moreover, United's regular economy seats do not offer a USB port or power outlet.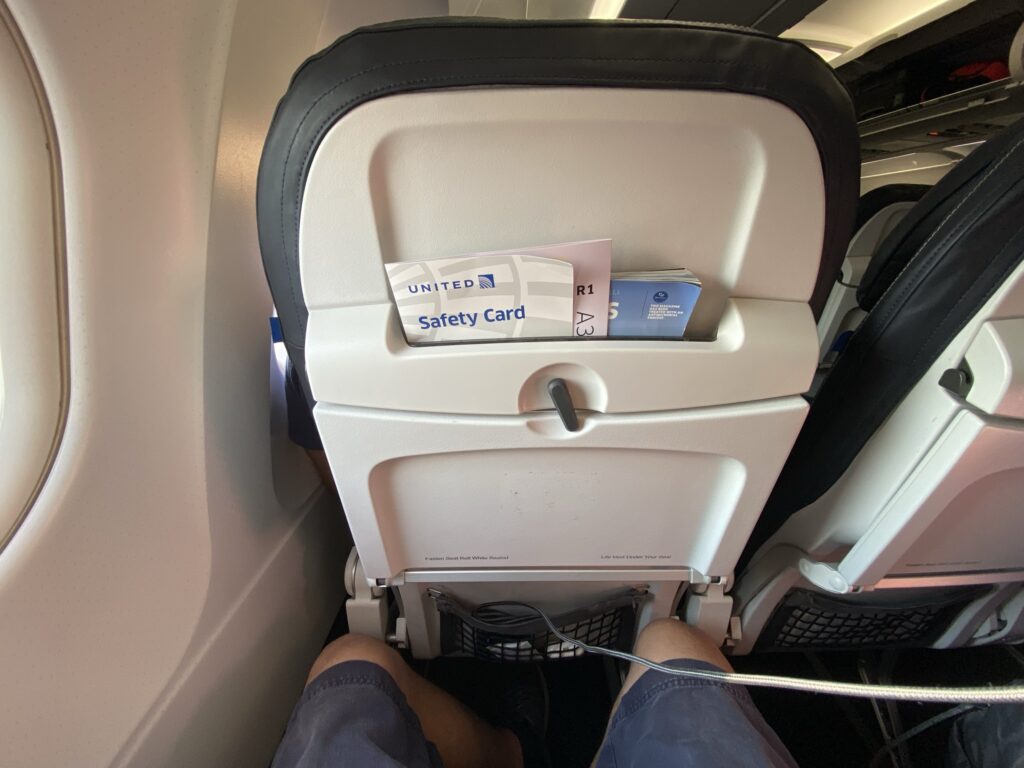 It will be great when United refurbishes these aircraft with its planned new 'Signature' interior. But for now, passengers will need to hold their devices or carry a device holder for the tray table, and should consider bringing their own power bank.
During my flight, the entertainment content offered via the wireless IFE system was expansive with plenty of choices for everybody to enjoy. While many airlines have shifted away from requiring an app to view content, much of United's offering still requires an app to be downloaded before the flight.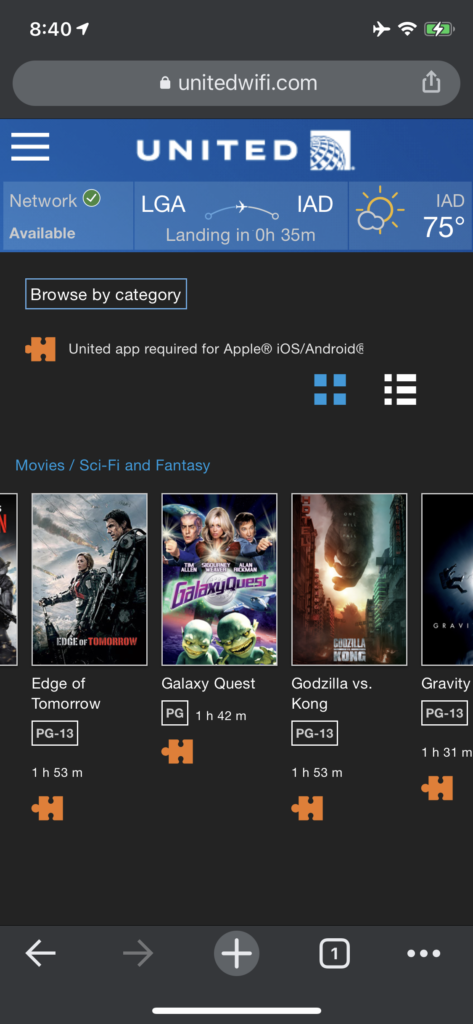 Video playback was smooth, but I would appreciate picture-in-picture capabilities on the iPhone app so I that can continue watching content while also doing something else with my phone.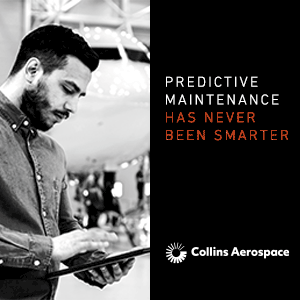 Connectivity was offered via the Panasonic Ku-band satellite system, but at $6 for a basic connection I wasn't about to bite. United is currently testing a free messaging tier but that was not available on my flight.
Overall, United provided a great but also improvable experience on this 41-minute runway-to-runway flight.
Once United ramps up its narrowbody retrofit program and gets seatback screens and power installed at all seats, the airline will have a winning combination of passenger amenities.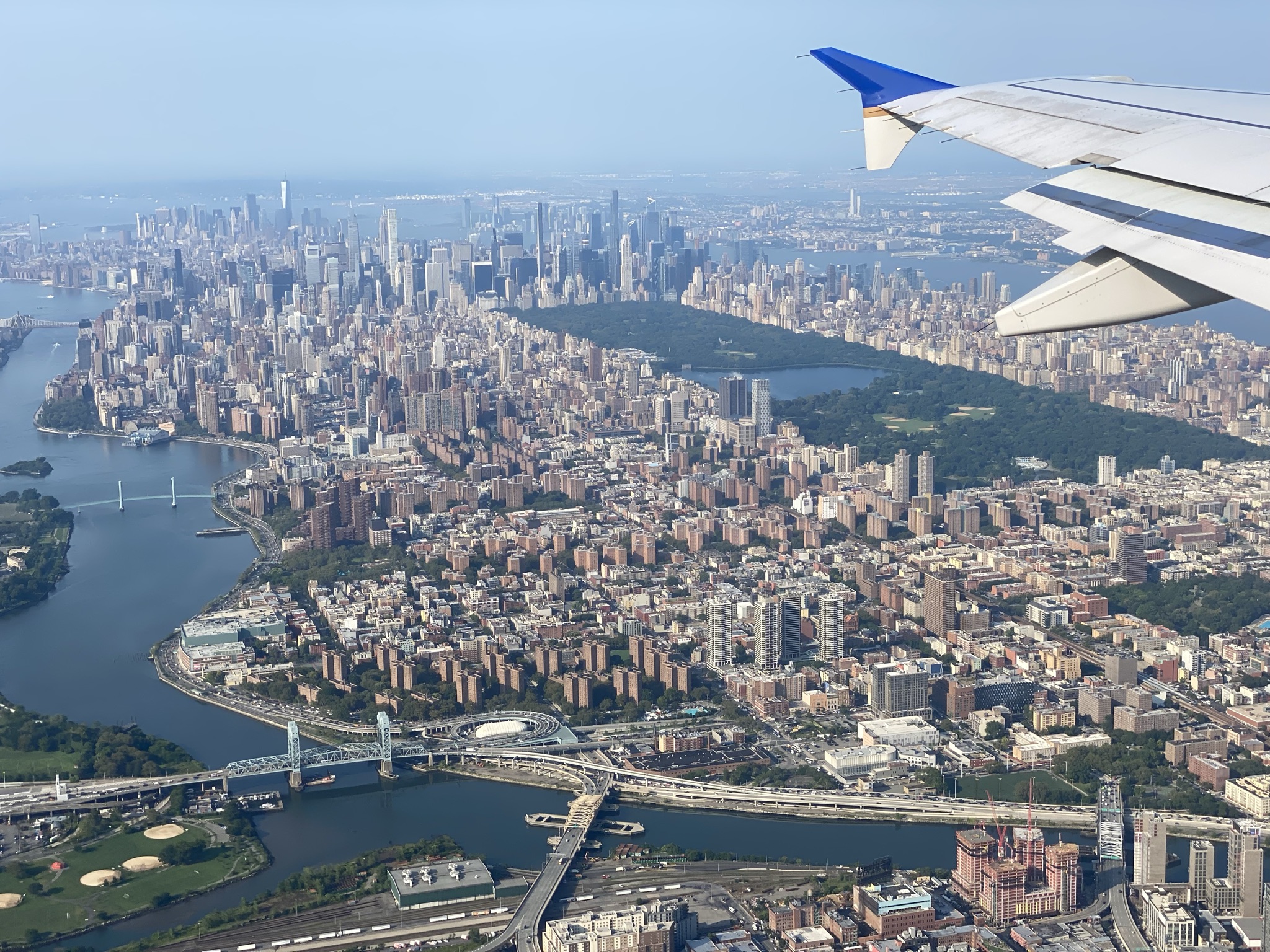 Related Articles:
All images credited to the author, Jason Rabinowitz