Falling asleep in an Orient Express-style train in Paris and waking up in Madrid, Lisbon, Porto, Milan, Venice, Florence, Rome, Vienna, Prague, Budapest, Berlin, Hamburg, Copenhagen or even Edinburgh: that's the promise beginning 2024 from Midnight Trains, a new French startup rail operator aiming squarely at the luxury market.
The Midnight Trains plan evokes more Orient Express than France's Corail cars with their couchette bunks. "We are convinced," says the company (in French only, translated by your author), "that the 21st century needs to create a new mythology of night trains".
And, of course, rail — especially conventional, electric-powered rail — has lower emissions, with the company citing 23 times lower emissions on an example journey from Paris to Rome.
But it's more than just travelling green. The goal, Midnight Trains says, is to "upturn the world of transportation from a commodity to a real travel experience" across its planned network covering cities within 800-1500km of Paris.
To that end, every room on board will be private, whether occupied solo, à deux, by families or among friends. Hotel-standard beds and bedding are on offer, as well as a high-quality restaurant and bar.
The concept imagery is delightful, although the only room fully shown is a single compact bunk with designer pillows in a room that's all wood, cream fabric surround and high mirrors to add a feeling of space.
There's also a gleaming Champagne-coloured bar that feels so belle époque that you can almost hear the chattering classes tittering away and the beautiful people laughing into their cocktails.
It's certainly an an intriguing idea, and the people behind it have chops both in terms of startup culture and French railway experience, which will be vital.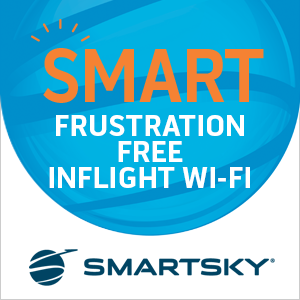 But there's an inherent issue with using Paris as a hub: the multiple stations problem. Like London or Moscow, long-distance rail services to Paris almost exclusively arrive at terminus stations: the Gare de Lyon, Gare du Nord, and so on, each serving a different sector of France. By and large, it's exceedingly complex to cross the sectors, like departing from Gare du Nord and arriving in Lyon, for example, and will require availability and pathways through
(The exceptions here are the Marne la Vallée/Chessy and Charles de Gaulle airport stations to the northeast of the capital, where the Interconnexion Est links up TGV lines from the east, south and northeast of the city, enabling through trips from, say, Tours or Lyon to Brussels. These are not routinely available to the conventional long-distance rail network like Midnight Trains, but could provide one option if it can be negotiated with the SNCF Réseau infrastructure provider. That itself is a big call: SNCF Réseau is notionally separate from SNCF the train operator, but often criticised for a certain over-closeness.)
All this makes Paris as a hub much less practical than, say, Frankfurt, Zürich or Vienna, which use the Hauptbahnhof main station concept where almost all long-distance trains arrive in a single station.
Fundamentally, for the connecting passenger experience, the Hauptbahnhof model is preferable: the prospect of arriving (say) off the overnight train in the morning at the Gare de Lyon and having to hump your bags through the metro or suburban RER rail system to connect to an onward TGV is less than ideal.
It's also better from an organisational point of view, since setting up multiple locations adds cost and complexity, especially for a luxury service, where one assumes a pre-departure and arrivals lounge will be an option.
This isn't to nitpick about what looks like a solid option, and one that's complimentary to the Nightjet network operated by Austria's ÖBB and the substantially more basic French Intercités de Nuit. It's about being realistic not only about how the service could operate, but also how it links in to the wider rail network to serve onward travel.
Related Articles:
All images credited to Midnight Trains