During its two-day sustainability summit this week, Airbus created a space where players from throughout aviation — and beyond — came together to discuss how to create a sustainable future for the industry. At times, the conversation was remarkably frank, and the technological details (and in places strategic overview) were often insightful.
The first session covered air traffic management, with a striking strength of feeling across the industry, particularly from airlines, that more efficient ATM is juicy and low-hanging emissions fruit — 6-10% efficiency gains were cited by Airbus — and one that, it can be argued, has been inadequately addressed by governments.
Early on the first morning of the summit, Airbus, Air France and French air navigation service provider DSNA collaborated on an optimised-trajectory flight between Paris and Toulouse with an Airbus A320ceo. Part of the ALBATROSS programme under the auspices of the remarkably widescale EU SESAR Joint Undertaking, a series of gate-to-gate live demonstration flights across Europe will put many solutions into practice, including new precision approach procedures and continuous climb and descent.
The electric agenda for the summit was largely focussed on helicopters and the air taxi/urban air mobility segment. Airbus unveiled a new helicopter engine backup system that could pave the way to a hybrid helicopter future, and an updated CityAirbus urban mobility vehicle. For some observers, however, this vehicle remains unpersuasive, both from a practicality and emissions standpoint.
The new CityAirbus' speed is less than that of an electric car on a French motorway (120km/h versus the 130 km/h limit), and its range just 80km, about a third of that of a Renault Zoe electric hatchback being driven at top autoroute speed, leaving it still in "solution searching for a problem" mode. With Airbus scrapping its hybrid E-Fan X project last year, it was a shame not to hear more of the prospects of electric airliners, even the smaller ones.
Day 1 of the summit rounded out with a very punchy CEO panel on net-zero consisting of easyJet's Johan Lundgren and Frontier's Barry Biffle, both of whom were bearish on the question of sustainable aviation fuels. This position from single-aisle, shorthaul LCCs that are likely to be more in the zero-emissions hydrogen and electric spectrum in the medium range, is perhaps not surprising. But the frankly dismissive attitudes on the part of both CEOs were part of a "no, but" narrative that really struck your journalist in much of the panel discussion going on at the summit.
Aviation, as European aviation's Destination 2050 programme explains, will clearly need a variety of technologies to replace fossil fuel power. In short, it will need a "yes, and" narrative.  Zero-emissions, yes, and sustainable aviation fuels. Perhaps SAF is not the primary solution for easyJet or Frontier. That doesn't mean that it's a bad solution overall, or even for other airlines: indeed, its drop-in substitutability means that it can make an immediate impact.
The second day started with a discussion of the role of space in detecting climate change, and then led into what was the highlight of the entire two-day event: a net-zero panel with Airbus CEO Guillaume Faury, Airlines for Europe CEO Thomas Reynaert, Heathrow Airport CEO John Holland-Kaye, International Energy Agency head of energy technology Timur Gül, and environmental group Transport & Environment's aviation director Andrew Murphy.
The debate was frank and thought-provoking to an extent not often seen in aviation, and Airbus is to be commended for bringing civil society in as part of the discussion, even if there was a certain amount of glaring happening elsewhere on the panel. Your author strongly recommends taking the hour and a quarter to listen through.
The morning wrapped with an interesting if lighter session on staffing and the employment pipelines, and then after lunch came back with some in-detail sustainability discussion among executive-level sustainability managers at network airlines Cathay, Delta, LATAM and Lufthansa.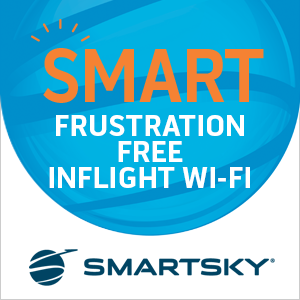 The final session of the summit featured some technical detail of the new zero-emissions aircraft, concept aircraft and technology demonstrators from Airbus' new chief technology officer Sabine Klauke and several industry technologists. It's a useful watch to understand more about the hydrogen ecosystem (including the partnership with Air Liquide and Vinci Airports for a hydrogen trial at Lyon) and several new technologies around wings, including the new X-wing extra-performance wing demonstrator and the Wing of Tomorrow technology programme.
Overall, the summit was an informative success, and the broadcast a welcome option for those (like your author, invited but unable to attend owing to a non-COVID-related throat infection) watching from home. Indeed, given that the summit was primarily audio with very little visual material, readers could usefully listen back during a commute or wherever they might otherwise listen to a podcast.
The one major disappointment was the notable and visible lack of diversity in the summit at multiple points. It is five years since Runway Girl Network called Airbus' previous CEO to task for all-male and very white panels at a similar event. While visibility of senior women has improved in some ways at levels in Airbus, the summit featured several all-male panels, an unacceptable situation in the year 2021. Solving the climate crisis and making aviation sustainable will require the contributions of all in society — not just white, middle-aged men from Europe.
Related Articles:
Featured image credited to Airbus