After sixteen months and two previously cancelled family trips due to the COVID-19 pandemic, my family of four was ready for a vacation in Cancun, Mexico.
The day finally arrived to fly to paradise. After checking into our United Airlines flight at Denver International Airport (DEN), we used a little-known secret: a secondary bag drop for United. It is located on level 5 at the south end of the main terminal. United's primary check-in counters are located on level 6, and are always much busier.
Having booked our flight in Basic Economy, we were prepared to pay $35 for each of our four suitcases. We walked straight up to a kiosk and checked our bags following a scan of each of our passports, and to our pleasant surprise, we were not charged!
We made our way through the minimal TSA security line. And, less than twenty minutes after setting foot in the airport, we were on our way to Concourse B from which United operates most of its flights at DEN.
United's new gates on the west end of Concourse B are gorgeous and spacious. Hopefully, they are a preview of what's to come as DEN continues its very long and expensive makeover including the addition of 40 new gates across the three concourses.
Because we had bought Basic Economy tickets, only my two children ages 12 and 15 were assigned seats together. I was assigned a middle seat near the very back in row 38 of our 737-900, and my wife had an aisle seat in row 30. I approached the gate agent about moving closer to the front, and she kindly assigned new seats in row 23 to my wife and I. It was nice to be able to fly beside her.
Onboard, I could tell we were on an older plane, as this Boeing 737-900ER (N75428) did not have the Boeing Sky Interior. I began the flight by watching a Formula One race on the DIRECTV screen at my seat, but the controls are embedded in the armrest, and I accidentally bumped them with my elbow, unwittingly changing the channel a few times. It wasn't ideal.
But fear not. Over the next two years, United will be retrofitting its narrowbody fleet with modern seatback touchscreen IFE featuring Bluetooth audio functionality that will allow passengers to connect their wireless headphones to the system.
After a handful of minor annoyances with the in-seat IFE on my Denver-Cancun flight, I opted to watch a movie through United Private Screening on the United app on my iPhone. It worked flawlessly with no cut-outs or interruptions for announcements. The rest of my family opted for DIRECTV shows, though I had advised them ahead of time to consider United's app.
Cabin service was sufficient and predictable, with offerings of coffee and soft drinks, along with Stroopwafels and Biscotti.
However, this dining provision was inconsistent with the information provided by United on its website, which states, "For flights over 2 hours and 20 minutes, you'll receive an 'all-in-one' snack bag with a wrapped sanitizer wipe, 8.5-ounce bottled water and two snacks." Later into the flight, the beverage carts came by once again with ice water. Meanwhile, the quirks of the IFE system were evident even as we prepared for landing.
Upon arrival at Cancun International Airport (CUN), social distancing signs were prevalent, along with public address announcements to stay five feet apart. The Customs process did not take long, and did not include any questions or documents about COVID-19 symptoms, exposure, or vaccination status.
After a week in the sun on the Mexican Riviera, it was time to head home to Denver. For our return flight on Saturday, 3 July, we booked on Southwest Airlines flight 1032, departing at 10:30AM.
COVID-19 protocols at CUN are a step above DEN. At DEN, it's pretty much, "Wear your mask, and try to socially distance." Upon entry into Terminal 4 at CUN , I noticed cameras that scan the body temperature of passengers as they enter. As in Denver and every other airport currently, masks are required at all times unless you are actively eating or drinking.
Southwest does not have an express bag drop at CUN, so we spent about 30 minutes in line to check our four suitcases. We presented our passports, immigration forms, and negative COVID-19 test results, which had been administered at our resort. And we completed the required COVID-19 exposure surveys.
The security lines moved expeditiously, and we lowered our masks to match with our passport photos. After about 10 minutes we were on our way to gate 55 for our departure. Having previously extended our flight home by a day at the last minute, we were among the last to board in the C Group and ended up sitting apart from each other. But we regularly fly Southwest, as I work for the carrier, so we expected this to happen.
The flight to Denver went very smoothly, and had an incredible flight crew. Before departure, the First Officer spoke to the cabin from the front galley with a message that was both humorous and very welcoming. A fussy baby sat a few rows in front of me, and a flight attendant came to provide a break for the parents. He held the baby for at least a half hour after the initial snack and beverage service, walked it down the aisle and made funny faces to entertain the child.
Southwest's IFE solution, powered by Anuvu (formerly Global Eagle) is wireless-only, with passengers able to avail of live television, movies and paid Wi-Fi via their own devices. We settled in to watch on-demand movies and shows during the four-hour flight home.
When we arrived at DEN, the airport's Customs and Border Patrol procedures seemed very relaxed. None of the family has Global Entry, but we were directed past the kiosks that take your photo, filled out no forms, and we were asked nothing about COVID-19 exposure or symptoms.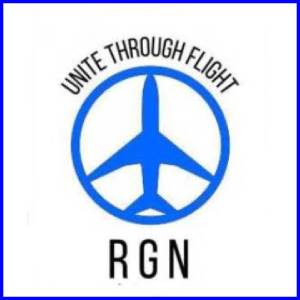 Comparing our experiences on the two airlines, it's clear that each has its pros and cons. The economy seat pitch on United's 737-900 was 31 inches and it felt a bit tight, especially with my backpack at my feet. Southwest's 737-700 had a 32-inch pitch that was a tiny bit more comfortable. Our United flight had seatback IFE, while Southwest streams shows and movies to passengers' PEDs. United has power outlets at every row, while Southwest does not provide any sort of option to charge your devices.
Surveying my family on their experiences with both airlines, my twelve year-old liked United more for its seatback IFE and the video of their safety procedures. She said that our COVID-19 tests (her first) were the only part of the journey that made her nervous.
My fifteen year-old also chose United for its entertainment options. She used the DIRECTV screen, and the only issue she had was finding the headphone jack at the beginning of the flight. There was nothing about the COVID-19 protocols at either airport that made her feel uneasy.
My wife also liked the United experience more, for the seatback IFE, and also said United felt more "corporate" while Southwest "felt more friendly and family oriented". She wishes Southwest served more premium snacks on international flights, saying, "We can't just survive on snack mix and Brownie Brittle." For myself, I'd put those options on the same level as United's Stroopwafels and Biscotti.
This is why airlines say, "We realize you have a choice when you fly…" It's up to us as consumers to educate ourselves before purchasing a ticket.
Related Articles:
Featured image credited to Paul Thompson