OneWeb is "fully on track" to complete the launch of its 648-strong global constellation of Low Earth Orbit satellites by the middle of next year, and aims to introduce its inflight connectivity service in the first half of 2023.
In an interview with Runway Girl Network, OneWeb VP mobility services Ben Griffin said the London-headquartered satellite operator has seen a "huge amount of interest" from airlines, and is currently "working with and talking to a good number" of carriers.
"Rather than coming too early and giving too many loose messages, we've been waiting and biding our time to make sure we've got very acute messages of how to buy, what to buy and where to buy it from," says Griffin. "Later on this year, we'll really ramp up that activity with our potential airline customers, and with our distribution partners as well."
OneWeb will select "a couple" of distribution partners to sell its IFC solution, and will announce those partners later this year.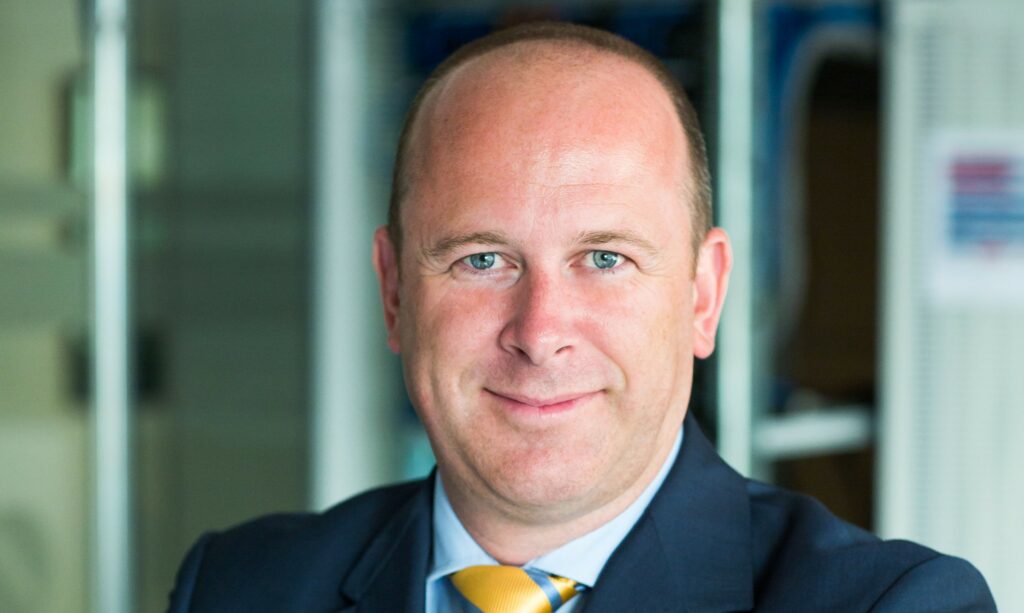 The company announced in March that it had selected SatixFy UK as its partner to develop a new IFC terminal to operate simultaneously over both OneWeb's Ku-band LEO satellite network and geostationary satellite networks. The terminal will be based on SatixFy's electronically steered multibeam antenna (ESMA) technology, developed together with JetTalk – a joint venture between SatixFy and Singapore Technology Engineering Ltd (ST Engineering).
However, SatixFy will not be the exclusive provider of terminals and OneWeb could select up to three suppliers.
"[SatixFy] are our main development partner to develop the modem for the terminal as well, which is a key part of the network. But they're not exclusive so we don't necessarily want to tie ourselves to one thing that may not be able to allow us to react in all parts of the market," says Griffin.
"While that terminal is absolutely important to us, we continue to explore other terminal options out there, and I wouldn't be surprised if we ended up with two or three."
OneWeb in 2015 signed a memorandum of understanding with Rockwell Collins – now Collins Aerospace – for the latter to be the exclusive provider of its aero terminals. In 2017, Rockwell unveiled a phased array antenna to support OneWeb's aero service. However, Griffin says that while he believes Collins is "doing some work with us elsewhere with other verticals, in terms of the aviation terminal I don't believe we're currently progressing anything with them". Collins recently told RGN that it is not at liberty to discuss its work at this time.
Despite still being in the process of launching its first constellation, OneWeb is already planning what its next generation of satellites will look like. LEO satellites have a lifespan of about seven years in orbit, says Griffin, adding: "That's actually a really good advantage to make sure we constantly refresh the technology, to make sure we can meet the growing capacity demands, and to make sure our technology is relevant."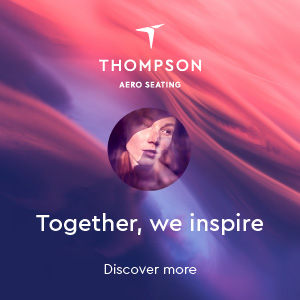 OneWeb's next generation of satellites will bring further evolution for the aero market and will be "better for all of the OneWeb community in terms of capacity and perhaps different payloads on the spacecraft themselves", says Griffin.
"There's a lot that we've done internally to address what specifications those [next-generation satellites] need to meet, we just haven't finalized the design," he adds, noting that "we'll start launching those, I think, about midway through this decade" to ensure continuity. SatixFy, meanwhile, in May said it is developing a fully digital beam-hopping payload for a demonstration satellite due for launch in 2022.
"It's very important to know that everything will be backward and forward compatible, so should an airline or aircraft operator choose a OneWeb solution they shouldn't be concerned that in five years' time they have to do something else," says Griffin.
A total of 254 OneWeb satellites have now been launched and the operator is about ten launches away from completing its global constellation.
Its eighth launch, which occurred in recent weeks, was "quite significant", says Griffin, because "it means we can provide coverage to above 50 degrees north later on this year". From November, OneWeb will therefore provide fixed services covering areas including the UK, Canada and Scandinavia.
"That's when we'll be able to see the strengths and the capability of the network in a fixed environment," says Griffin. When the entire constellation is complete, OneWeb will offer "global coverage in the literal sense of the word, not the sense that suits other people", he asserts.
"We will cover oceanic regions, the poles and all the land masses, so there is no place that an aircraft flies [where] we won't have connectivity, which is a first," says Griffin, adding that another "big benefit" is lower latency than that associated with geostationary satellites.
"Providing airlines, airspace users and passengers with the same experience everywhere, all the time, is absolutely going to be possible, so you won't get this inconsistent passenger experience, and that will go a long way to change the IFC environment," he argues.
It has not all been smooth-sailing for OneWeb. The company filed for Chapter 11 bankruptcy protection in March 2020 which, combined with the COVID-19 pandemic, led to a delay in its plans. OneWeb emerged from bankruptcy in November of that year, after the UK Government and India's Bharti Global became joint owners and invested $1 billion of new equity.
In April of this year, OneWeb secured $550 million in funding from Eutelsat when it took a 24% stake in the company. Two months later, Bharti exercised a call option to invest an additional $500 million into OneWeb.
"We're fully funded and fully confident – I don't think there's any question of that anymore," says Griffin. "The funding is all there and it's all secure, and we've got some really great investors who have come and helped us shape this into an agile commercial organization."
He envisions a hybrid LEO/GEO environment for IFC as a temporary step for some operators, but predicts a transition to all-LEO service: "Everyone wants a bit of a safety net, so I think for a bit of a transition period there could well be a LEO/GEO bridge. But as confidence grows in LEOS' capability…I would imagine that GEO component to diminish over time."
Related Articles:
All images credited to OneWeb