Skyborne Airline Academy has received approval from the UK CAA for its Cabin Crew Attestation (CCA) training course, with the first intake commencing training in August. Based at Skyborne's headquarters in Gloucestershire, the course provides a first step for cabin crew to learn and carry out their duties in the UK and The European Union, before moving on to type-specific training with their chosen airline.
Ian Cooper, Chief Operating Officer, Skyborne, says: "We have specifically designed this course with an emphasis on learning the industry fundamentals, best-practice customer service and professional standards to give our trainees the core competencies and skills required to be a valuable and effective crew member."
In addition to the attestation training, the recruits will complete a customer service training module to prepare them for the demands of the service-driven industry. Swimming exercises with a life raft will also be completed at a local pool.
Cooper adds: "Having begun my aviation career as cabin crew at Britannia Airways, I know how essential complete training is. By providing 'real life' scenarios for our trainees to experience we ensure they are truly prepared if they had to face one of these situations whilst working."
The CCA course will be led by Hajati Treacher-Morely, Skyborne's head of cabin crew training, who has more than 30 years of experience with British Airways. She will be supported by instructors who have worked for a range of airlines, including KLM and AirTanker. The cost of the course is £1,100 (inc VAT). For further details on entry requirements and modules, please visit: www.skyborne.com/approved-cabin-crew-training/ for upcoming course dates.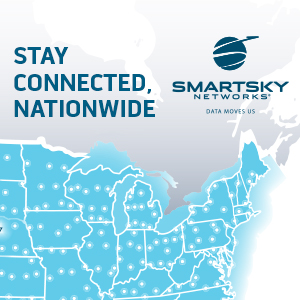 About Skyborne Airline Academy 
Skyborne Airline Academy is a modern airline training academy based at Gloucestershire Airport in the United Kingdom and Vero Beach in the United States. Established by industry experts, Skyborne brings a fresh approach to airline pilot training.
Founders Tom Misner (chairman), Lee Woodward (CEO) and Ian Cooper (COO) have unsurpassed experience in commercial aviation, education and training. It is their vision to create a training environment where the highest standard of teaching, safety and relevant airline-style training is maintained, and interactive learning is encouraged.
Using a combination of tried and tested methods and the latest technology to assess competence, suitability, aptitude and resilience, Skyborne aims to recruit the very best candidates to minimise additional training, reduce failure rates and provide airlines with better pilots and cabin crew.
In January 2019, Skyborne was named as a leading training provider for IndiGo, India's largest passenger airline.
Featured image credited to Skyborne