The International Air Transport Association has seen strong industry take-up of its IATA Travel Pass, a mobile app that helps travelers to store, manage and share their verified certifications for COVID-19 tests or vaccines. Indeed, more than 60 airlines have agreed to trial the digital initiative to get people moving safely across the globe again.
Now, in another remarkable endorsement for the solution, a key player in the air travel chain — Collins Aerospace — has teamed with IATA to help integrate Travel Pass into airlines' passenger management systems.
Collins, a Raytheon Technologies company, says it will facilitate the integration of IATA Travel Pass into airlines' passenger management systems using its TransAction solution, which will allow passenger data to be safely and securely exchanged between airlines and the IATA Travel Pass mobile app
TransAction is already in use by airlines around the world to share passenger travel information. It is essentially "middleware that resides in the cloud and can connect airline host systems with web service devices" like Collins' SelfPass, a biometric solution for passenger processing, and now the IATA Travel Pass, a Collins spokeswoman explains to Runway Girl Network.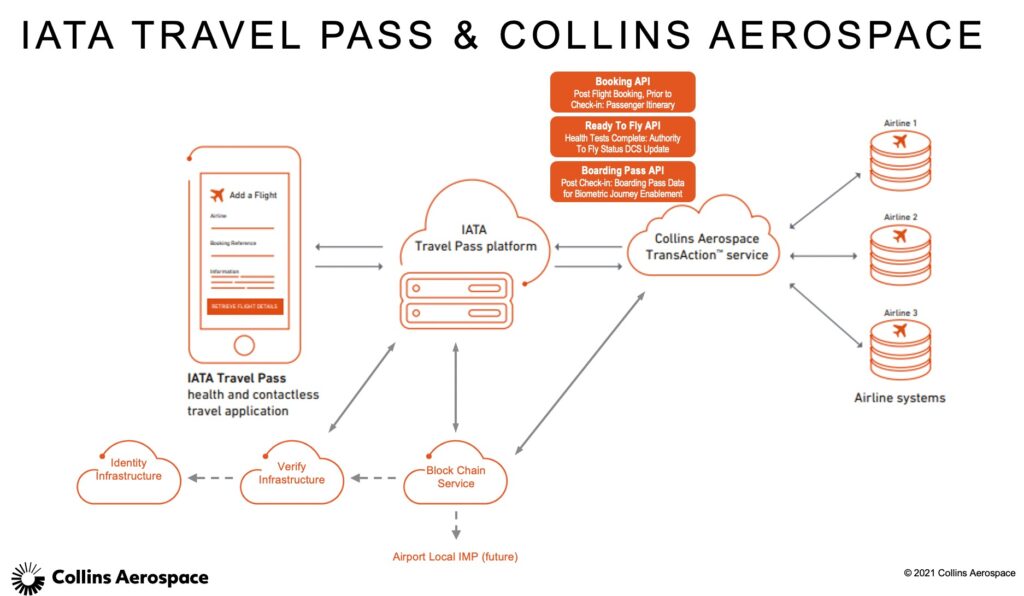 IATA senior vice president for operations, safety and security Nick Careen in a statement says that by embracing IATA Travel Pass in this fashion, Collins "is helping airlines to accelerate its adoption by providing a tool to seamlessly and securely integrate airlines' passenger management systems with Travel Pass to enable travelers to upload their flight details into the app."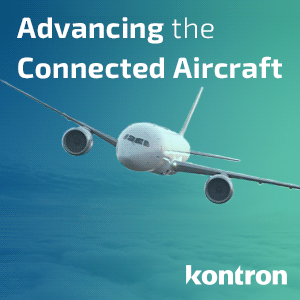 "More than half of the world's borders have some kind of travel restriction in place, but we see the deployment of vaccinations and enhanced testing measures as positive steps toward restoring passenger confidence in airline travel," notes LeAnn Ridgeway, vice president and general manager of Information Management Services and head of Collins Aerospace's Redefining Air Travel task force.
"With the use of Collins Aerospace's technology, Travel Pass will verify the secure flow of necessary information to give governments the confidence to reopen their borders."
The IATA Travel Pass app features four key modules.
The app is available for download on the Apple Store and Google Play but travelers will not be able to use it unless their airline is part of a trial.
Air New Zealand, Aeromexico, All Nippon Airways, Copa Airlines, El Al, Emirates, Etihad, Ethiopian Airlines, IAG Group airlines (including Aer Lingus, British Airways and Vueling), Japan Airlines, Korean Air, LATAM, Malaysia Airlines, SAUDIA, SWISS, Vietnam Airlines and Virgin Atlantic are just some of the carriers now participating in a trial of IATA Travel Pass.
During a media briefing this morning, IATA director general Willie Walsh lamented the strict travel restrictions in place in various countries, including those that have robust vaccination rollouts such as the United States, which presently bans travelers from Europe.
"When restrictions are removed there is very strong demand. People want to travel," he said.
As and when that happens around the world, IATA, Collins Aerospace and a raft of airlines are ready to accommodate a more seamless experience for passengers with the increasingly recognized IATA Travel Pass for managing, sharing and storing COVID-19 test and vaccine data.
Related Articles: