Major airline trade group, the International Air Transport Association (IATA), is urging states to comply with the World Health Organization's latest international travel guidance, including the WHO's recommendation not to require passengers to show proof of COVID-19 vaccination as a condition of entry.
This stance considers the inequity of requiring all passengers to be vaccinated from COVID-19, including individuals from poorer countries whose vaccination programs are not as robust as in wealthy countries.
Moreover, some individuals cannot take the vaccine due to medical conditions.
In its February 2021 position paper on the matter, the WHO noted that "there are still critical unknowns regarding the efficacy of vaccination in reducing transmission".
Considering that there is limited availability of vaccines, it said, "preferential vaccination of travelers could result in inadequate supplies of vaccines for priority populations considered at high risk of severe COVID-19 disease."
The WHO's position has not changed since then. Its Emergency Committee Risk Management Recommendations, released this week, states:
Do not require proof of vaccination as a condition of entry, given the limited (although growing) evidence about the performance of vaccines in reducing transmission and the persistent inequity in the global vaccine distribution.

States Parties are strongly encouraged to acknowledge the potential for requirements of proof of vaccination to deepen inequities and promote differential freedom of movement.
IATA has been a champion of COVID-19 testing amid the pandemic, and believes that both testing and vaccination is key to opening borders.
It has developed a global and standardized solution, called IATA Travel Pass, to validate and authenticate all country regulations regarding COVID-19 passenger travel requirements.
But the organization is quick to point out that IATA Travel Pass is not a vaccine passport.
Hi. Thanks for the reply. #IATATravelPass is not a vaccine passport. It is designed for both tests & vaccine info. What's more, it is not mandatory to use. It is only a secure digital tool to help meet entry requirements set by countries that are currently being handled by paper.

— IATA (@IATA) April 20, 2021
In a statement issued today, IATA emphasizes that it supports the WHO's recommendations, whilst also supporting the right of governments to open borders to the vaccinated, effectively as a temporary solution to enable industry recovery. This echos statements made by Willie Walsh, the new head of IATA, earlier this month.
The airline group is certainly striking a balance in its remarks. "IATA believes that the freedom to travel across borders should not be limited to those who are able to be vaccinated," it says flatly.
"It does, however, support governments opening borders to those who have been vaccinated and that testing should also play a key role where vaccination is not possible. Together — testing and vaccination — are key measures for states to safely reopen their borders and restore freedom of movement while managing the public health risks of COVID-19."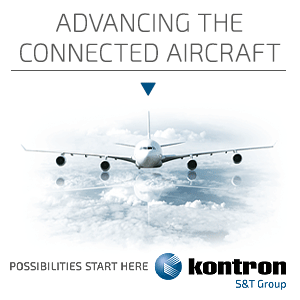 The WHO's other recommendations include implementing coordinated, time-limited, risk-based, and evidence-based approaches for health measures in relation to international traffic, and reducing the financial burden on international travelers for testing, isolation/quarantine, and vaccination. The latter problem is acute. Runway Girl Network has reported on the challenges faced by British travelers, for instance.
"IATA firmly believes that government-mandated public health measures to manage the risks of COVID-19 should not be a financial barrier to travel," says the organization.
It notes that the high cost of PCR testing — US$100 at the low-end — coupled with the requirement for multiple tests for a single journey, "could easily make flying unaffordable for individuals and families, reversing decades of progress to make the freedom to travel more accessible".
The WHO also wants to see vaccination prioritized for seafarers and air crews, a position wholeheartedly supported by IATA and indeed many pilot and flight attendant unions.
Related Articles: