Looking to visit the bucolic splendor of Telluride, Colorado, but without the six-hour drive from 'nearby' Albuquerque? Well, short of chartering a private jet, you've only got one option into Telluride Regional Airport: Denver Air Connection.
The carrier operates a handful of essential air service routes to smaller cities and towns across the west from — you guessed it —Denver International. On most of these routes, Denver Air Connection, DAC for short, is the only game in town. That happens to include service to Telluride, cutting the near 7-hour drive from Denver down to a much more manageable 45-minute flight.
The service can be booked in the all usual ways, from your favorite travel search engines to the airline's website. I booked a roundtrip on the latter, which was an easy, unremarkable affair. Fares for the route tend to settle around $180 each way, with checked bags starting at $20.
The appointed time came several weeks later; it was my first post-vaccination adventure. DAC does not offer online check-in, and only interlines with United, which means all other customers must check-in at the ticket counter outside security.
While slightly annoying, I left plenty of time for the connection that it turned out I didn't really need. There was no line at the counter, and security lines were short on a quiet Sunday morning. I noted on my ticket there was no seat assignment, and discovered the airline operates with open seating.
Boarding began a few minutes before the scheduled departure from gate A64, which seemed as far away as one can get in the sprawling airport. There are no jetways, with passengers instead walking the few hundred feet out to the airplane.
The first officer dutifully checked tickets at the bottom of the jet's air stairs before welcoming folks aboard a most unusual oddity: the elusive Dornier 328JET. A case of being the wrong airplane at the wrong time, it sold in small numbers after its debut in the late 1990s. By the mid-2000s it was largely gone from scheduled service, despite its largest order being from former US commuter airline Atlantic Coast Airlines.
But I digress. The point is that there aren't many left, and for AvGeeks like myself who have a soft spot for obscure commercial aircraft, it's a real treat.
The 30-seat cabin, arranged in a 1-2 configuration, is surprisingly roomy for a small airplane. Plenty of headroom, 32" seat pitch, and a generous seat width of 19 inches. Even the bathroom, which doesn't have running water, was somehow larger than I'd expected. The only downside are the small overhead bins, which will only fit backpacks and smaller bags. Larger carry-ons, including virtually all roller bags, are gate checked.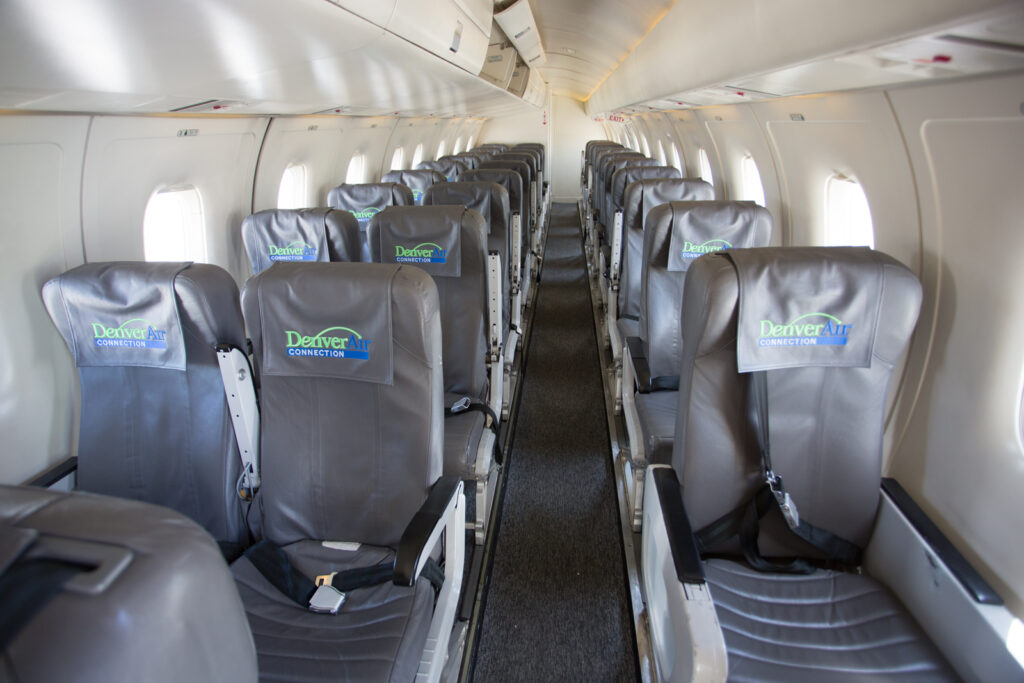 I settled into seat 3B — passengers weren't allowed to sit any further up for reasons that were never disclosed — and enjoyed the view out the window as we took off into a brutally bumpy Denver sky.
Mercifully, the pilots were able to climb above the chop and into silky smooth air. The aircraft has no Wi-Fi, no IFE, no power ports, no nothing except some of the best views you can get on a commercial flight. The view of the Rockies out the large windows was incredible, and made even easier thanks to the DoJET's high wing.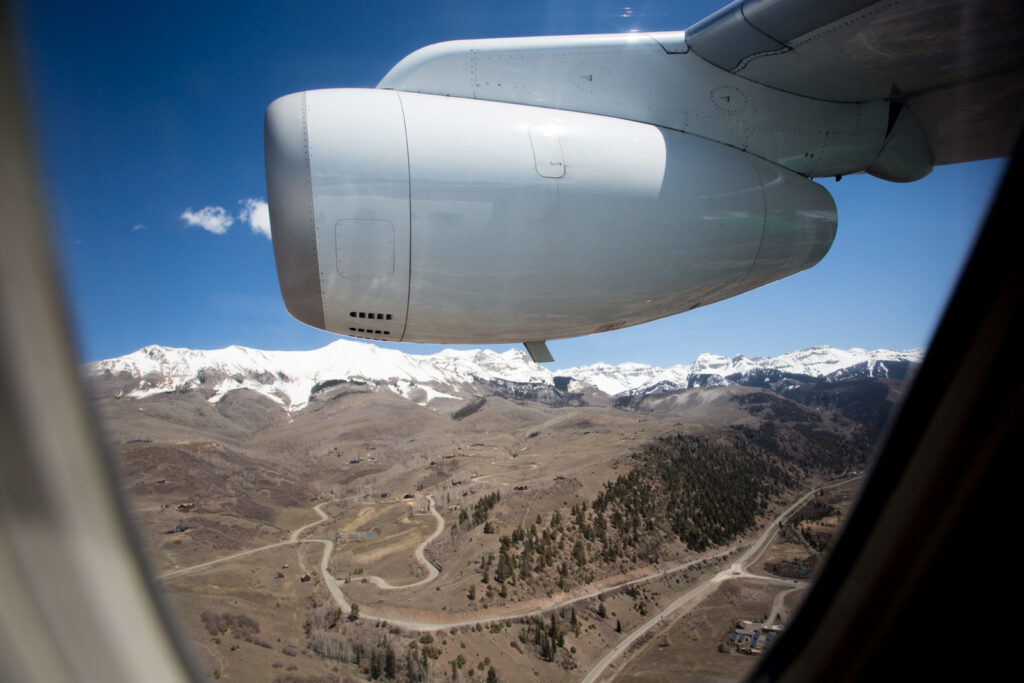 The window-watching was punctuated by the best snack service I've experienced in my nearly one million miles aloft, offered by the lone flight attendant.
First, the selection was crazy, with something like 30 different brand-name snack options. I don't even remember how many beverage options there were but it included Gatorade, which I've never seen before on a flight.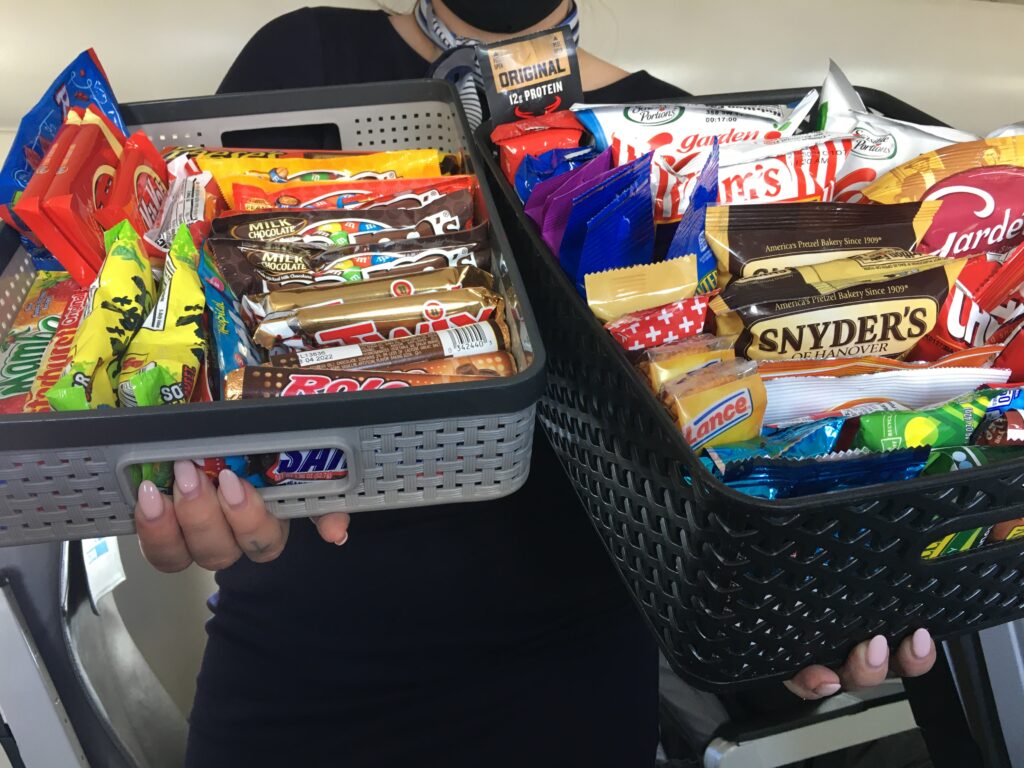 Second, the portion sizes were unlike anything I've seen on an airplane, in any class of service, for a snack bin. No fun-size Mars bar or pea-sized bag of mini pretzels here. The candy bars in this sucker started a King size and went up from there. The pretzel bags were the bigger 12 and 16oz sizes. So too was the bottle of Gatorade, a full 12oz.
Honestly, it was incredible.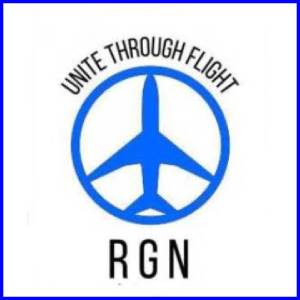 Not long after, the crew began the very bumpy, but absolutely thrilling approach into Telluride. It reminded me of New York LaGuardia's super fun expressway visual, but with mountains. I'm still kicking myself to this day that I forgot my GoPro back at home.
The pilot's touched down on the highest commercial runway in North America, and all twelve of us quickly deplaned into the cool spring air.
If you've gotta get to Telluride, reading this review is of limited use, given that you don't really have another choice. But rest assured you'll be well taken care of.
For the AvGeek with adventure on the mind, checking off the DoJET is well worth going out of the way for. If Telluride is too expensive, and it is often pricey, DAC also flies it to Clover, NM. Do it while you can.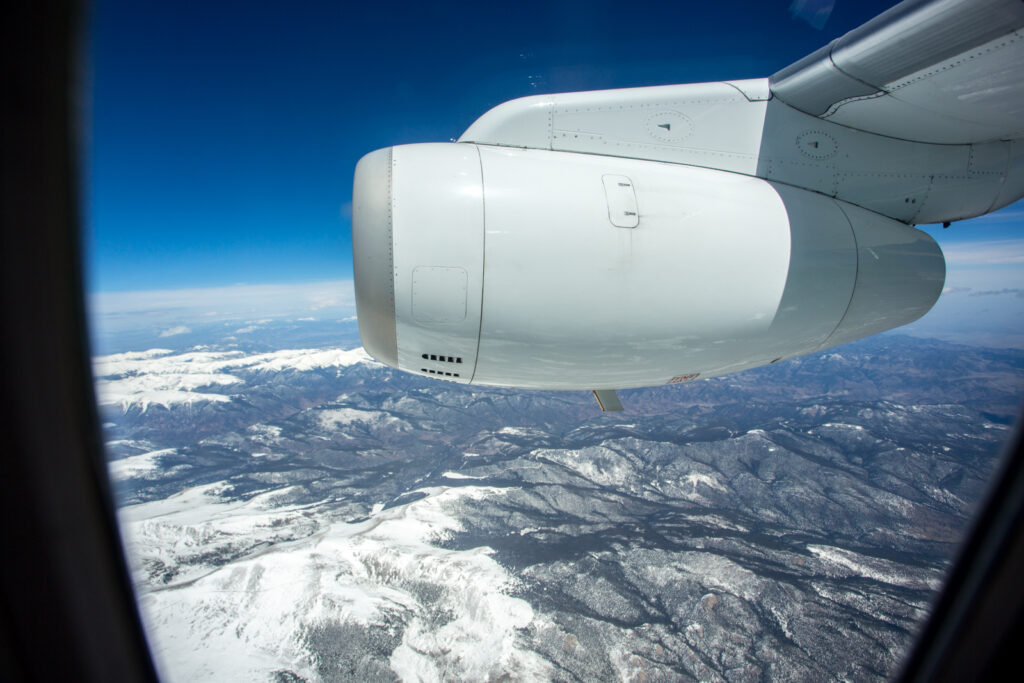 Related Articles:
All images credited to Jeremy Dwyer-Lindgren