Just five and a half hours after experiencing my first COVID-era flight and successfully flying to Chicago for lunch and a beer, it was time to take my second flight and return to New York LaGuardia from O'Hare on American Airlines.
With a bit more of an idea of what to expect, I breezed through TSA PreCheck after initially heading to the deceptively signed non-PreCheck lane. Neither LaGuardia nor O'Hare seemed to be experiencing the TSA staffing shortages that other airports like Seattle have seen recently.
Once on the other side of security, the atmosphere at O'Hare was far busier than I had anticipated. American's H concourse was fully alive, with flights departing from every gate I could see, and passengers doing their best — but mostly failing — to practice social distancing. Mask compliance was iffy as the various food vendors were all packed with people grabbing a pre-flight meal or drink.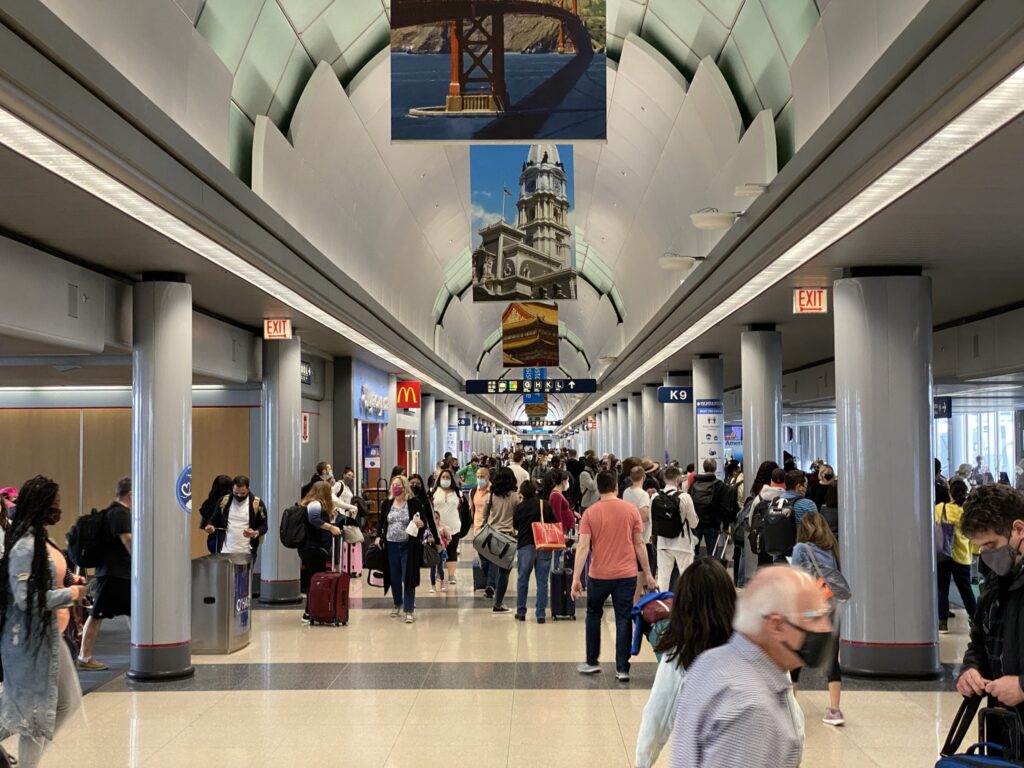 This flight was to be operated by a 20-year-old Airbus A319 which was acquired by American during the US Airways merger. Gate agents made several announcements that they would need to gate check a good number of bags due to the small overhead bins on the aircraft, and were quite aggressive about it.
Boarding started right on time with American's typical 9-group system. All passengers were given a 70% alcohol-based sanitizing wipe, something that was not distributed on my earlier flight out of LaGuardia.
The wipe was a nice touch, though I never felt that the aircraft was unclean in any way. It was, however, a tad on the hot side during boarding and multiple passengers commented on it.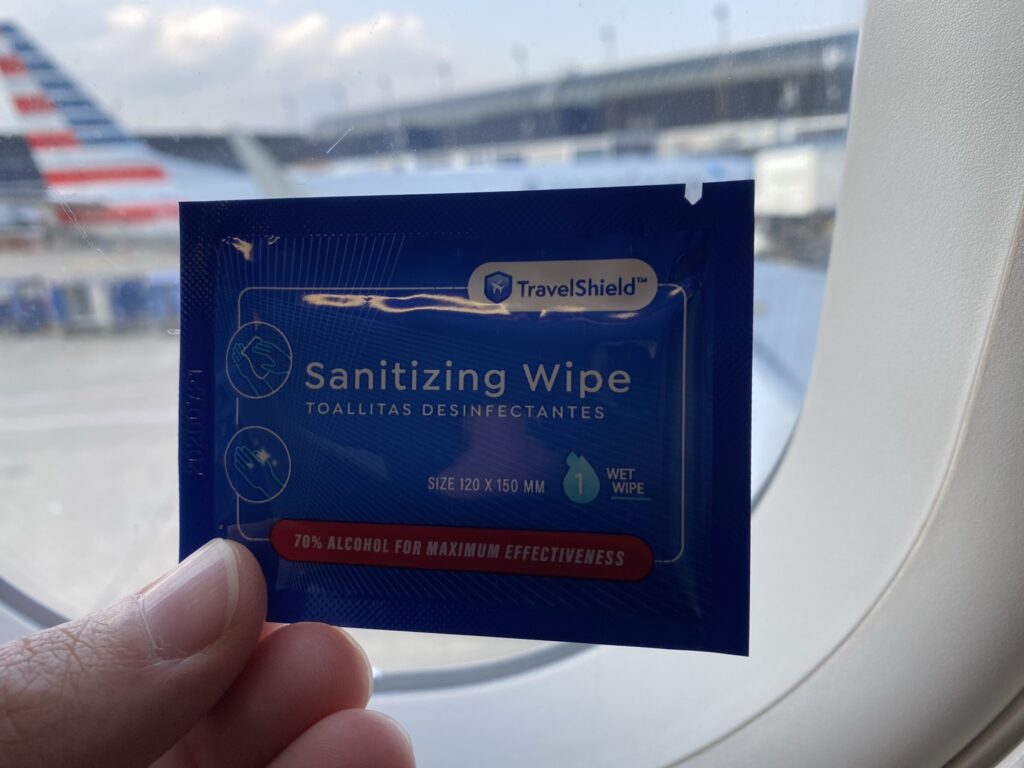 The A319 was one of the first fleet types to be upgraded by American after its merger with US Airways. The carrier replaced the old but roomy seats of the US Airways interior, and installed power outlets from nose to nail. This is a feature that is still missing on the nearly 100- strong A321 fleet which is slowly being refurbished into American's dense new Oasis configuration.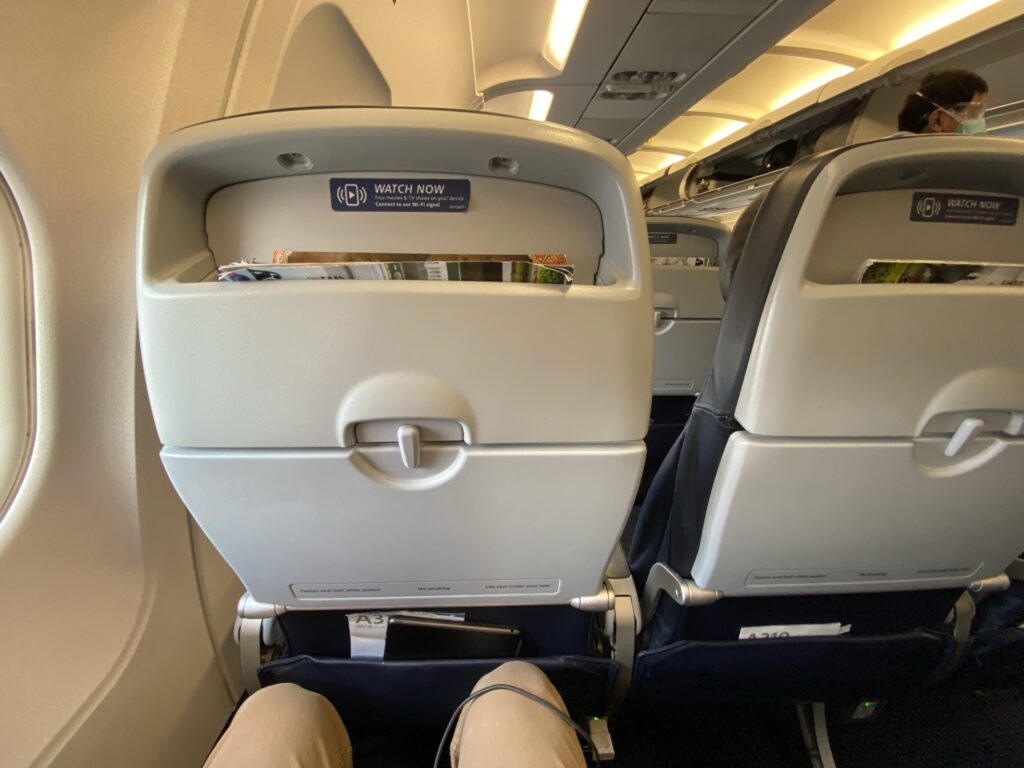 Unlike the Oasis seats found on my prior flight's Boeing 737-800 — which provide a USB port and AC power outlet for every passenger – these A319s feature only two power outlets per three seats and do not include USB ports or a tablet holder.
There is a literature slot high up on the seatback, where I dangled my iPad, using its cover. But this set-up is not ideal and my device fell once the passenger in front of me reclined. My kingdom for a proper device holder!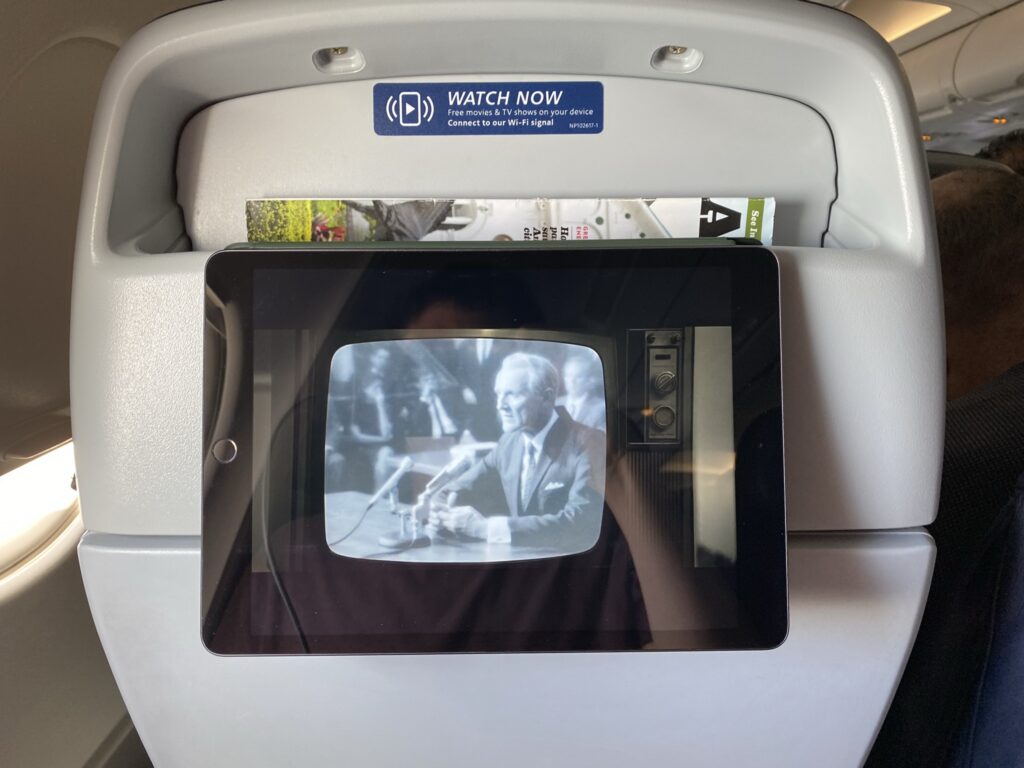 Overall, this aged aircraft felt visually tired with a 1980s feel to the design language — a stark contrast to the Boeing Sky Interior that I experienced on the LaGuardia-O'Hare flight.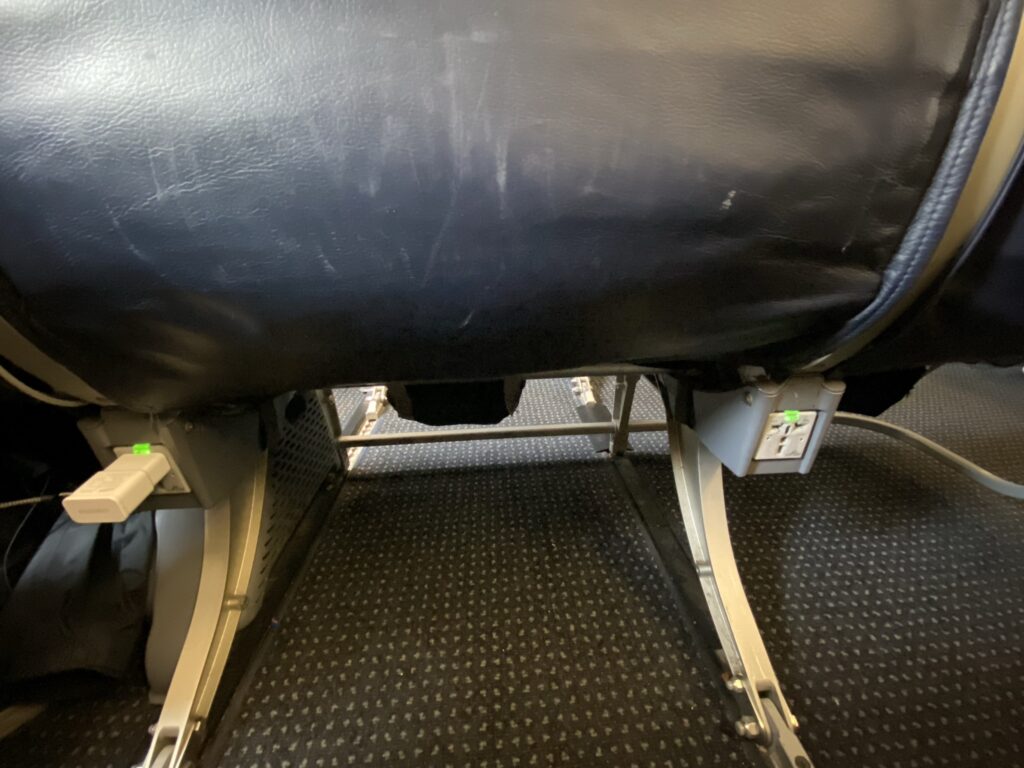 The US Airways A319s are among a minority of American aircraft that feature Gogo 2Ku rather than Viasat's Ka-band connectivity hardware. After being disappointed by the pricing for connectivity on my earlier flight equipped with Viasat, I was happy to see that Gogo's options were $3 less expensive than Viasat.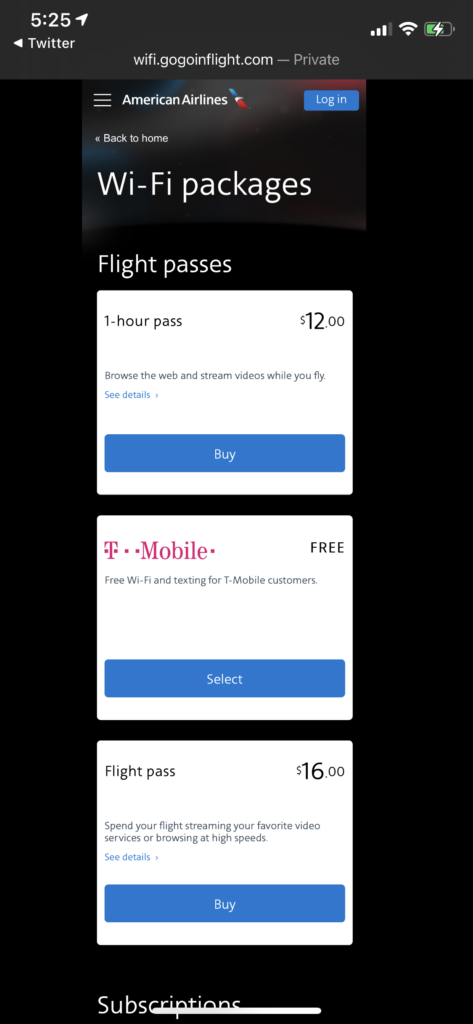 I was even happier to learn that American has retained the free T-Mobile connectivity option in its Wi-Fi portal, especially since it does not currently offer a free messaging tier like Delta and many others.
The free hour of connectivity covered most of the flight but the signal did cut out momentarily a few times.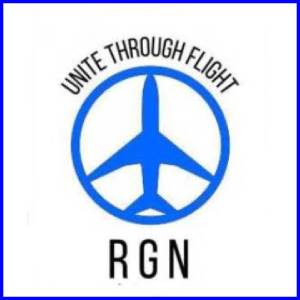 Just like on the earlier flight, American offered no food or beverage service at all outside of individual requests for water.
I used the time at cruise altitude to finish the Apple TV+ show I had started on the LaGuardia-O'Hare leg, as both flights looked to offer mostly the same content. The Gogo system used a bit of a clunkier video playback window than Viasat, which utilized the built-in iOS video player in full screen mode.
The passenger experience aboard American Airlines is still far from consistent across aircraft types, but the carrier's grand vision for the mainline narrowbody fleet is slowly becoming a reality. And a few key tweaks, like larger bins, device holders and power for every individual, could easily bring the A319s into greater uniformity. That is more than what some of American's competitors can say in 2021.
Related Articles:
All images credited to Jason Rabinowitz