A big uptick in vaccinated travelers. Summer. Airplanes and airports scrubbed clean and waiting for passengers. Did we mention summer?
The worldwide COVID-19 pandemic has crippled the travel industry, but as travel begins to rebound, post-pandemic protocols will add new pressures on airports, which must process tens of thousands of passengers from around the world each day.
"It is important for airports and airlines to immediately upgrade their technology infrastructure before the summer travel boom, else passenger handling times [will] increase dramatically and create further inefficiencies," Miguel Leitmann, CEO of multinational technology company Vision-Box tells Runway Girl Network.
"Airports and border forces are already experiencing severe pressure, with passenger handling times crossing over six hours in some cases," he notes.
Even before COVID-19, Vision-Box was one of the players bringing biometric and contactless technologies to airports to help manage crowds and cut down on wait times.
The Lisbon, Portugal-headquartered company has been around since 2007 and specializes in systems that streamline passenger handling and border management. In the past, it has implemented biometric contactless technology — including automated facial recognition gates — at more than 100 travel hubs. Clients include UK Border Force, Emirates, AirAsia, London Gatwick, London Heathrow, Los Angeles International, and Dubai International Airport, where Vision-Box boasts it has cut immigration time to about 10 seconds.
But Vision-Box's contactless biometric technologies and AI-based automation systems have been in high demand during the time of COVID as airports and airlines try to reduce the number of times passengers have to physically touch something and can instead use face or iris recognition technology to be authenticated and allowed to move on.
"What we have seen over the last ten to twelve months is a huge spike in the request and demand moving towards that seamless experience," Vision-Box global vice president, head of sales, EMEA and India Mitul Ruparelia recently told CNBC's The Edge.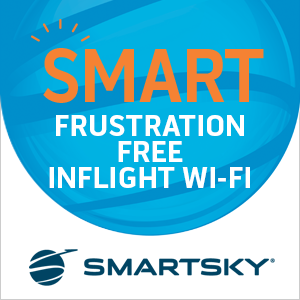 As summer arrives and air travel picks up, vaccine passports and smartphone apps that can offer secure digital health-tracking systems are in the news. Airlines, hospitality groups, companies, countries, international agencies, and organizations have all called for and, in many cases, created and are testing apps that could be of use. But, so far, no single app or system has been universally endorsed or adopted.
Vision-Box is in the mix and may have an advantage, or at least a good head start, with its recently announced partnership with US-based digital identity company Airside, which is best known for its free Mobile Passport App that, pre-pandemic, was a 'secret weapon' frequent air travelers sometimes turned to get through US Customs and Border Protection (CBP) screening points faster than Global Entry.
The two companies are working together to offer an app that matches up Airside's new Digital Identity & Health Passport App with Vision-Box's identity management platform, called Orchestra, which uses AI-based automation and biometric systems to let travelers self-process along their journey in an increasingly contactless way.
With data protection as its top priority, the partnership "allows travelers to safely and securely move along their entire journey using their mobile device," Vision-Box says in a statement. "The end-to-end integration personalizes the traveler experience and empowers them by keeping them in control of their sensitive information with transparent consent protocols" that meet data protection laws, regulations, and international standards.
Another upside of that project is that the encrypted health and travel data stored on the traveler's device can also be updated in real time and used not just at the airport, but on cruise lines, at hotels, event venues, and other places that may need to review a traveler's health and travel credentials.
Related Articles:
Featured image credited to Vision-Box