The aviation bug has only taken a nibble at Dr Chloe Barnes of 2Excel Geo, which specializes in the acquisition and processing of airborne hyperspectral imagery. On the one hand, she describes the Piper Navajos she works with as "just platforms for the sensors". But then she muses about how much she enjoys her newfound ability to speak with her partner's PPL-holding father about NOTAMs and restricted airspace.
As head of remote sensing at 2Excel Geo, part of UK aviation services company 2Excel Aviation, Barnes' work perfectly demonstrates aviation's more unusual career opportunities. 2Excel Geo delivers bespoke remote sensing solutions with a domain focus on forestry and the environment. It has a Bio Systems team which applies aircraft-mounted hyperspectral sensors to precision agriculture.
For Barnes, the chance to work at 2Excel Geo represented a golden opportunity. After finishing her PhD in remote sensing for tree health detection, she says she joined the team as a remote sensing analyst. "It was a small, R&D focused team, which meant I didn't jump straight into a commercial environment and we could always put new ideas on the table," she recalls for Runway Girl Network.
Later, she began putting some of her PhD work into practice in a more operational setting. She became head of remote sensing almost two years ago.
Now, much of 2Excel Geo's work is on trees, the treescape, landscape and habitat. "We're ahead of the market, quite often demonstrating a capability people didn't know existed. Few commercial operators have the aircraft and hyperspectral sensors, which are quite unique," she says.
"We have two instruments, one covering the visible near infrared and the other going into short-wave infrared, and we can image in up to 400 bands, targeting very specific wavelengths of light relating to the biochemical and physical properties of the vegetation. We look at changes in leaf pigment levels, for example, to analyze tree health."
Separation between data users and data gatherers is common. Having parent company 2Excel Aviation's pilots and engineers close by is a boon. "It makes our work particularly exciting and unique, because we influence every step of what we call the 'task, collect, process, evaluate and disseminate' process. We can set parameters and trial changes in collection technique, because the people and assets are here," says Barnes.
The 2Excel Geo team has also developed an awareness of aviation's benefits and challenges. "I had no aviation experience before," Barnes admits, "but I now have a much better appreciation. Air traffic control is a particularly interesting challenge. We often want to collect data on sunny days, but everyone else in general aviation wants to be flying then too."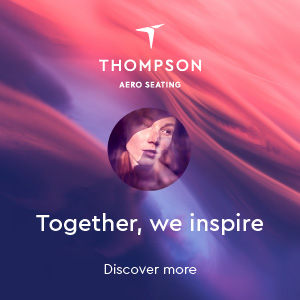 The hyperspectral sensors work to a high enough resolution for several pixels to cover each tree canopy.
Barnes enthuses: "With a swathe around 200-metres wide, the sensors are particularly suited to scanning linear assets, including roads and railways." A tall tree is typically around 40m, so the Geo team can assess its health and conclude, should it seem likely to fall, whether it will endanger the asset.
"Using all the information, we can say that just because it's sick, it doesn't necessarily have to be removed – dead wood is important in the ecosystem. We take each tree into context, providing individual risk assessments, and survey tens of thousands of trees in an hour – on a good day, I've done 100 from the ground."
Aside from her enthusiasm, Dr Chloe Barnes' relative youth is obvious. She was also the first woman on the Geo team, which now boasts a roughly 50:50 gender mix. She says the team includes people from aviation, physics, geography and other backgrounds, younger and older. Age and gender are irrelevant: "It's really quite special. We consider ourselves a small, perfectly formed team."
There are challenges though. Among the biggest is "…explaining tree health mapping from hyperspectral sensing to people responsible for rail or road safety. I quite enjoy it though, and find that having 'doctor' in front of my name helps overcome any age barriers. Ultimately, it's really rewarding to see the data used to inform operational decisions – that's what was missing for me in the academic life."
Related Articles: