The way airlines are serving meals in the sky has undergone a complete revolution in the time of COVID, with plastic forks and disposable packaging reigning where once elegant, custom-made stemware and flatware held court in business and first class and recyclable and reusable materials were spreading through economy cabins worldwide.
With many airlines considering their next steps in serviceware, Runway Girl Network sat down with Singapore Airlines' divisional vice president for inflight services and design, Betty Wong, to discuss the fundamentals — and some of the more thought-provoking details — about this part of the #PaxEx puzzle.
A first consideration is the balance between weight, size and durability. Wong explains: "The equipment must be lightweight without sacrificing quality and durability [but] needs to have good impact resistance due to possible wear and tear."
It also has to fit inside the airline standard equipment trays, carts and drawers for storage, and in the case of crockery needs to be stackable both within and outside those units.
Durability, too, isn't just about the lumps and bumps of service in a cabin: it's about the high-heat industrial washing that's required after each use, and — in the case of some items — the 140–170°C (284–338°F) steam ovens that are used to heat food onboard.
Even with all that taken into account, she says, everything is carefully branded, especially in the premium cabins. That distinctiveness includes partnerships with Wedgwood in 2015 and Lalique in 2017 for first class serviceware and stemware, and with Narumi for business class serviceware in 2017. But beyond knives, forks, spoons and wineglasses, it needs to span cultures and cuisines, too.
"With our Authentically Asian menus, serviceware is also specially curated to ensure an authentic dining experience that matches the cuisine type," Wong explains. "This can be seen in the varied serviceware that is used across the various cuisines such as Chinese, Japanese and Indian."
"For example," says Wong, "we launched the plum flower shaped box for our Hanakoireki cold courses, we have the Chinese double boiled soup bowl for the Chinese soup in First Class — and for our latest Authentically Asian launch, Shi Quan Wei Mei for Business Class, a Chinese rice bowl was specially created in line with the classic Chinese cuisine style."
Here, she says, "the starch component of the meal is served in a separate serviceware from the main courses as opposed to Western main courses where the items are plated together."
Beyond sourcing lighter and more robust product to reduce fuel burn, "another key challenge for airline operations is to address sustainability and the fine balance between using reusables vs disposables," Wong says. "Where possible, SIA has been using rotables as far as possible and where disposables are required for operational feasibility, we source for eco-friendly alternatives with proper waste management processes in place."
Even down the back of the aircraft, innovation on sustainability is proceeding at pace. "For economy class flights shorter than 3.5 hours, we have launched a new meal concept which uses a set of brand new packaging for food and drinks, consisting of a leak-proof box and cup made of Forest Stewardship Council certified paper, and a dessert box," Wong explains. "The cutlery set is made of bamboo with a paper wrap. We are also exploring use of eco-friendly materials and pursuing closed loop recycling for our serviceware."
Singapore Airlines is not alone in seeking to reduce plastic waste on board. All Nippon Airways in August 2021 plans to introduce new plastic-free meal trays made from bagasse, the biodegradable waste fiber created from pressing sugarcane. "This will reduce the amount of disposable plastic used by ANA for inflight services by about 30 percent," says the airline.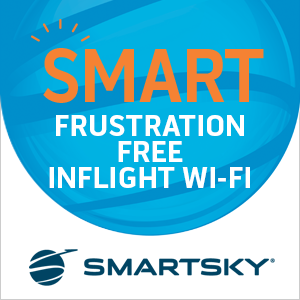 Recycling is, of course, a complicated matter in aviation: there are numerous restrictions on recycling any foodservice-related item for biosecurity reasons, and during the COVID-19 pandemic these issues have come even further to the forefront.
COVID-19 has also revealed a fascinating statistic around what's euphemistically known as "shrinkage", where (say) teaspoons in particular tend to fall quietly into a carry-on bag as a souvenir of a premium class flight. Indeed, Wong explains, "Our serviceware and tableware are distinctly SIA and since we refresh the design every few years, they will therefore become somewhat of a collectors' item for aviation enthusiasts or people looking to own a set of quality serviceware for their own use."
When the airline launched its SIA@Home delivery dining product in October, it offered an option to purchase tableware as part of the package — and a full 50% of the packages purchased have included it.
As a result of this demand, "we have also started selling some of our inflight equipment, amenities and serviceware exclusively on KrisShop for avid fans to get their hands on a range of Singapore Airlines limited-edition pieces and memorabilia."
Related Articles:
Featured image credited to Singapore Airlines